Freezer Cooking can help you save money, save time, eat better, and keep your cool. Here's how.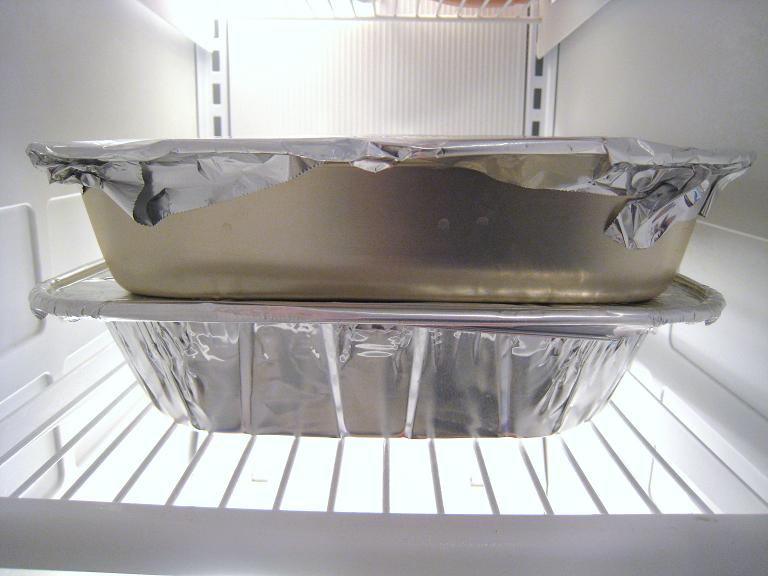 This morning I took stock of the contents of our freezers. We have two: a 15+-year old deep freeze in the garage and the regular side-by-side in the kitchen. The former is filled to the brim. I'm not sure when that happened, but apparently, we're in good shape for the month.
I cleaned out the kitchen freezer so that it is more user-friendly. I discovered over the summer pantry challenge that if I used the kitchen freezer as a holding place for the week's meals, things would go much more smoothly at meal times. The deep freeze is just that, for deep storage.
I started freezer cooking about 16 years ago when I was pregnant with my first child. I've done it off and on for the past decade and a half, sometimes spending a crazy day to fill the freezer, other times, just doubling a batch of dinner and freezing that second batch for another time. In other instances, I've processed a lot of one ingredient, like apples, and stored the veritable fruits of my labor in the freezer.
The Case for Freezer Cooking
Clearly, the freezer can work wonders for home cooking and family meals. By preparing several meals in advance, you can:
save money because you are cooking in bulk — and benefitting from bulk pricing.
save money because you avoid eating out.
save time because you already have the meal prepared.
eat better because you can control the ingredients in your own "TV dinners".
keep your cool because the "what's for dinner?" question is answered quickly just by surveying the contents of the freezer.
31 Days of Freezer Cooking
I've explored these aspects of freezer cooking in more detail in my book, Not Your Mother's Make-Ahead and Freeze Cookbook.
I'll be sharing little tidbits, tips, and tricks to get your freezer in better shape over the next 31 days. Your freezer is designed to help you make meal times better. Maximize this amazing home appliance!
Don't want to miss a post in this series? Subscribe to 31 Days of Freezer Cooking by RSS or email.