Had a few disappointments cooking for the freezer? Follow these savvy tips for freezer cooking so you don't get soggy noodles and black potatoes.


So, I've noticed a trend in the Pinteresty-freezer cooking realm. Folks share these beautiful photos: stacks of freezer meals in pretty little bags and tell you how quick and easy it is. It gets you jazzed. And then you buy all the ingredients for their recipes and spend the requisite hours to prepare the meals, only to find out upon preparation that the potatoes in the potato soup turn black or the vegetables in that crockpot dish are mushy beyond recognition.
As someone who preaches freezer cooking, I find this very frustrating and counter-productive to The Cause.
Maybe you're one of those people who's been turned off by freezer cooking because it doesn't taste good or feels like a waste of time. Ugh. The very thought of eating food from the freezer turns you off. Maybe you followed all the directions and it blew up in your face. Maybe you made fifteen batches of potato soup and now have black potatoes.
This should not be!
I'm sorry that you were misled. Maybe those meals really work for that person on Pinterest or maybe they jumped the gun and posted before they fully tested their recipes. There's always a reasonable possibility that no one purposely misled you.
On the other hand, let's be honest. There's a lot of crap masquerading on Pinterest as a viable idea. Could be that as well. Ahem.
I don't want you to be sold a bill of goods, particularly of the frozen variety. So, today I present….
Tips for Freezer Cooking so You Don't Get Soggy Noodles and Black Potatoes
I spent two years testing recipes for my freezer cookbook. I cooked more than I ate, and I still gained ten pounds. The freezer was packed to the gills at all times because I needed to know that food would taste just as good when thawed, reheated, baked, etc. as it did when it was freshly made.
And yes, we threw away food that year that was inedible. Not everything was a home run, or even a base hit, my husband's grading system for recipes. (Fun fact: Only doubles or better make it into one of my cookbooks!)
I learned a lot about what you can and can't freeze successfully during those two years. Unfortunately, I've seen a lot of that kind of stuff parading on Pinterest. I want to reach through my computer screen and cover your eyes from seeing some of that nonsense.
So, here are a few tips for freezer cooking that I hope you'll keep in mind.
1. Potatoes must be cooked before frozen. (And some potatoes freeze better than others.)
The uncooked potatoes you find in the freezer section of your grocery store have been treated before freezing so that they'll retain taste and texture. You can't easily recreate this at home. Raw potatoes will turn black and gross.
It's best to cook potatoes before freezing them, and even then to be selective about which kind of potatoes to use. Russets will work fine for mashed potatoes and twice baked potatoes. In some recipes, though, they get a little mealy and mushy. Waxy, red potatoes hold up better in soups and casseroles.
Use red potatoes whenever you can and always cook and cool them before freezing.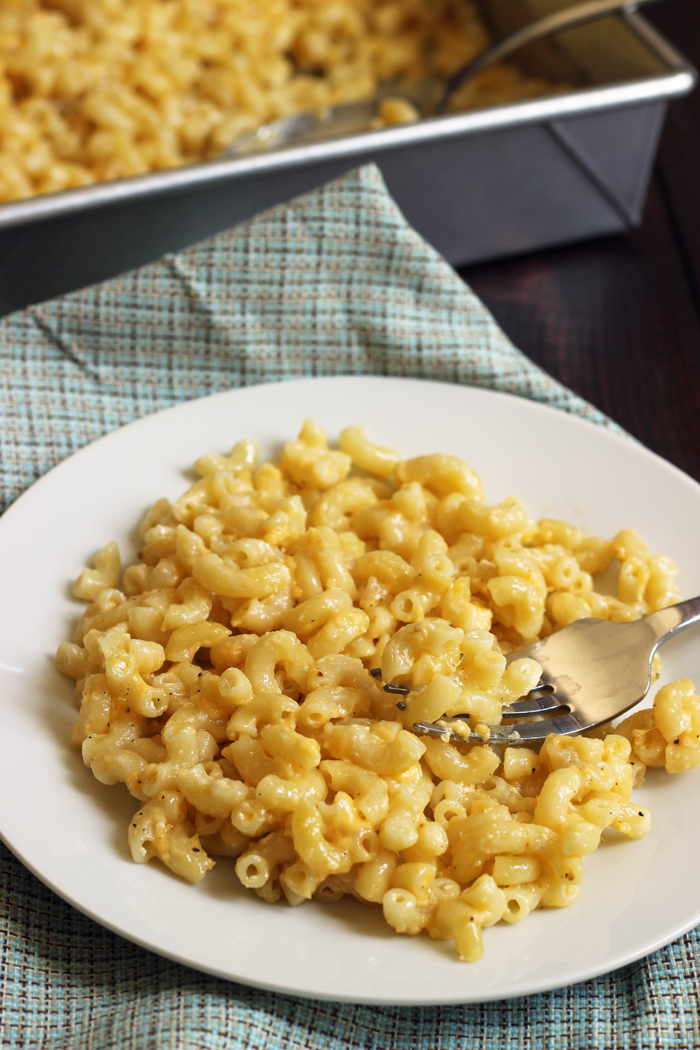 2. Noodles should be cooked al dente, if at all.
Pasta dishes are some of my favorites to freeze because they're cheap to make, kids love them, and they easily feed a crowd. However, keep in mind that noodles will get softer in the freezer. Trust me when I say you don't want soggy noodles. Been there, done that.
If you're preparing a baked noodle casserole, like Pesto Penne and Cheese or Easiest Mac and Cheese, make sure that you cook the noodles al dente. When I'm making lasagna for the freezer, I don't even cook the noodles at all. You don't to buy "no boil" lasagna noodles: I use regular noodles and abundant sauce and it works great.
3. Vegetables should be blanched or slightly pre-cooked before freezing.
With few exceptions, you should not freeze raw vegetables. I don't care what you say about those "dump and go" crockpot meals, if you're not precooking the vegetables slightly, their taste and texture will be off. Not to mention that vegetables cook much faster than meats, so the whole mess will be one bit pot o' mush.
Freezing vegetables is a great strategy to stretch your dollar, avoid waste, and preserve your garden harvest. You can freeze onions, peppers, and mushrooms, uncooked. Just slice and open or flash freeze until firm so that you can package them and use only as much as you want.
Other vegetables, like broccoli, cauliflower, and carrots, need to be blanched or steamed for a short amount of time and then shocked in cold water and patted dry. This will help them retain taste and texture. A good guide for knowing what to do for each vegetable is the Ball Blue Book of Preserving.
Psst… Most of those crockpot "dump and go" meals are, well, a crock. I did some experimenting awhile back and found that the vegetables lost texture or the meat became really tough sitting in tomato sauce and similar sauces. I generally don't recommend them.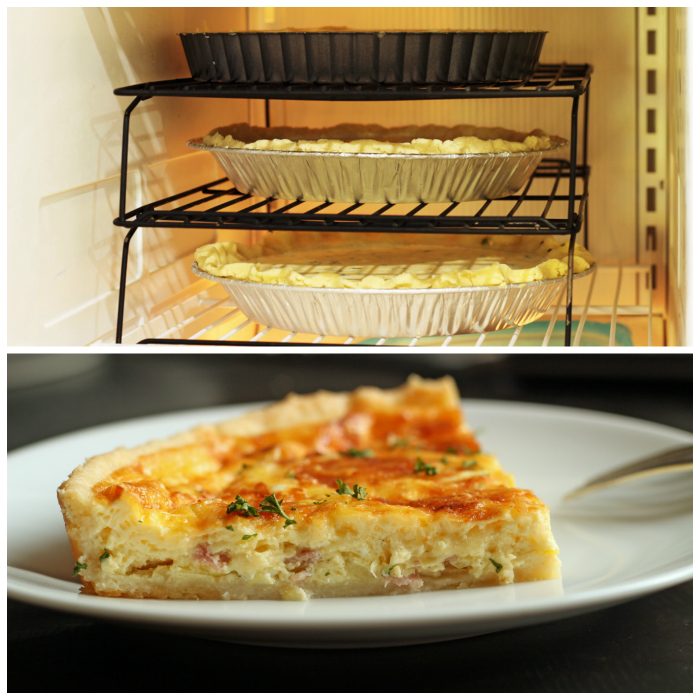 4. You can freeze eggs, but not in all ways.
Freezing eggs to extend their shelf life is fine — if you remove them from the shell. Otherwise they explode. But, it depends on how you freeze them for them to taste good.
I once read about a lady who bought extra eggs on sale, cracked each one into a section of an ice cube tray, and then stored the egg cubes in a bag to use later. Eggs frozen this way should be good for baking, but not as whole or fried eggs. I know because I tried to prepare "baked eggs" in advance with the idea that you could thaw and bake, no problem. Yes, problem. Using frozen eggs as fried or baked eggs is not something I recommend.
Neither do I recommend freezing baked egg dishes. Every time I've done this, the texture has been off, similar to cafeteria eggs in college.
However, raw, beaten eggs frozen in a quiche do amazingly well. I freeze unbaked quiche, frittata, and other egg dishes all the time, so use your sale eggs that way!
5. Thawing before baking usually produces the best results.
There are lots of recipes out there boasting that you can "bake from frozen". Proceed with caution. While there are some great freezer meals that you don't have to thaw, many recipes do produce better results when you thaw them before baking.
Can you cook a Stouffer's frozen lasagna or a TV dinner from frozen? Of course you can! But, I thought we were making freezer meals so that they tasted better than that jazz. Amiright? Yes, yes, I am.
Thaw your casserole overnight in the fridge before baking. The texture will be better, and you'll have more accurate baking times, too.
Freezer cooking is an excellent way to save money and time, eat more healthfully, and get yourself a little ahead in your "life as Mom". Unfortunately, there are a few simple things that if ignored can result in disappointed home cooks, disgruntled family members eating mediocre food, or both.
I hope these tips for freezer cooking help you to avoid soggy noodles and black potatoes.
6. Not all cheeses can be frozen.
You can freeze goat cheese very easily as well as freeze cheese that has already been shredded, but avoid freezing bricks of cheese that you plan to shred or slice later. Bricks as well as cheese slices will crumble upon thawing.
What are your favorite tips for freezer cooking?