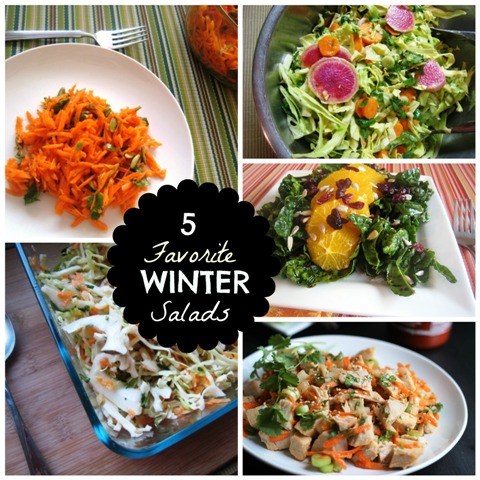 I am a salad girl. That makes winter hard for me — even living in mild Southern California. No, tomatoes don't grow here year round, either.
Since I've learned more about eating seasonally, I've tried to make the most of in-season produce, eating the foods that God intended to grow in the place where I actually live.
I still love the crunchy refreshment of a good salad. That means I rely on cold weather crops like cabbage, some lettuces, carrots, radishes, broccoli, and citrus, as well as dried fruit and sundried tomatoes.
If you want to enjoy winter salads, consider eating what's in season where you live. You'll save money, and it'll be tastier than that bland tomato imported from somewhere else.
Here are five of our favorite salads for winter:
What's YOUR favorite winter salad?