Food doesn't need to be expensive to look special. In fact, the way you present the simplest, cheapest eats can deliver a powerful punch. 
This post was originally posted on June 26, 2009. The lessons still hold true.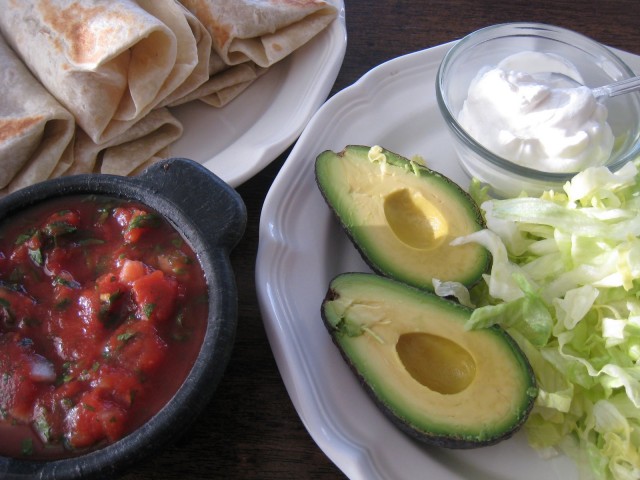 Years ago I worked in a catering kitchen, assembling deli and cheese trays, preparing cocktail sandwiches, and displaying fruit in attractive ways. Except for the hair net and the ugly apron, I enjoyed the job immensely — especially since I love food and I love feeding people. My culinary knowledge exploded during those years.
One of the mantras that my manager repeated to me often was, "Presentation is everything."
What he meant was, it doesn't matter how good it tastes if it looks bad. And in the same vein, if the food's not up to par, we'll make up for it by making it pretty.
While those theories certainly breakdown at some point in home cooking, they're helpful to think about. Even if we're eating on a budget, it can still look pretty. And a pretty plate makes one feel rich. Even if you aren't.
How to make your plates look prettier:
Take, for example, the chimichangas pictured here. That meal is a very inexpensive one. But, the presentation of the crispy burritos, fresh salsa, and other toppings makes a very pretty – and delicious looking – presentation. It feels "special" even if it's just plain ol' burritos.
Here are some ways that you can make your plates a little more inviting:
Use the freshest ingredients you can.
Talk to the produce guy and ask him to teach you how to select ripe produce. Alternatively, you can also request that he help you select the best items. If you have a plan for when you'll serve it, that will help him determine the right stage of ripeness.
Pay attention to color.
Reds and greens liven up a plate immensely. Even a sprinkle of chopped parsley over the top can make a difference in the dish's appearance.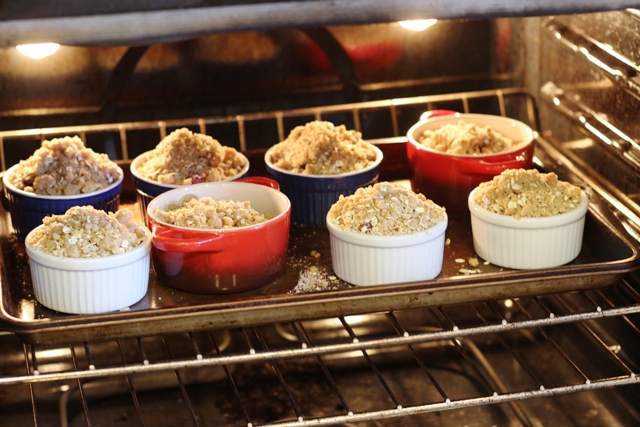 Use pretty serving dishes and linens.
You don't have to spend a ton on new serving ware, just keep your eyes open at garage sales and thrift stores. Pretty is as pretty does, not how much pretty costs.
Make friends with ramekins.
Ramekins are little glass dishes often used in baking. They also make great serving vessels for condiments and side salads. Buy them whenever you see a good deal and use them often.
Serve condiments in dishes rather than their original containers.
While this may make more work for the dishwasher, it makes a huge difference to the table you set. It takes the focus away from the brand of sour cream and the advertising plastered across its packaging and allows you to think more about the food and the company.
What do you do to make meals look a little more special?