Cooking ahead, shopping the sales, and meal planning all work together for easier meals and calmer evenings.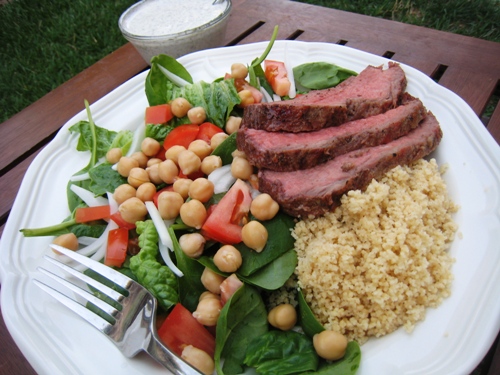 Going into February the boys and I are doing a big freezer cooking day this week. I figure this is a great way to teach the older ones some kitchen skills, fill the freezer, and do our meal planning — all in one fell swoop.
Originally, I was going to let them choose all the meals individually. But, since The Cookbook (coming September 2012) contains several freezer cooking plans, it was just easier to let them choose that way. We get a range of meal options, plus the grocery list and freezer cooking plan are already done for me. Super plus! (Cookbook recipes are italicized. Wait for it….)
I probably don't need to tell you that they chose the most carnivorous of the "Everything" plans, so I'm supplementing some of the meals with meatless nights to have pasta or beans and rice. But, as "luck" would have it, all the meats on that plan are on sale this week at my local stores. Score one for the Mama!
By cooking ahead, shopping the sales, and planning our meals in advance, we're more likely to eat more healthfully as well as more economically than if I flew by the seat of my pants. As I plugged meals into the calendar, I also kept in mind Valentine's Day and Mardi Gras so that I could plan more festive meals for those days.
Now, of course, we need to do the shopping and the cooking first, of course, but this is the plan at the moment.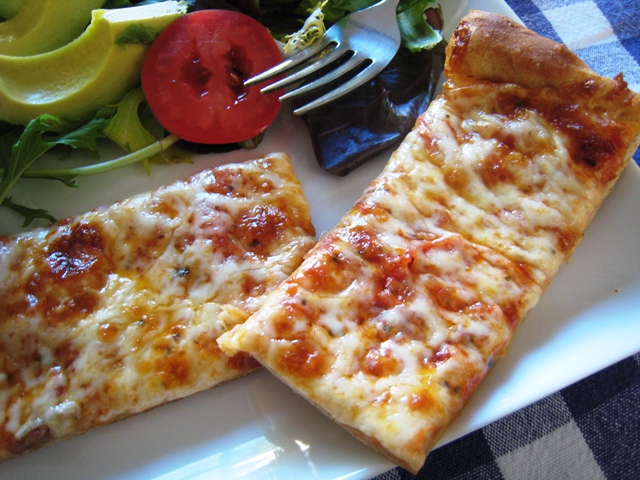 Here's the plan for the rest of January:
29. Birthday Menus chosen by the Birthday Boy Man
30. Chicken Stir Fry, Rice
31. Chili in the Crockpot, Cornbread
Here's the meal plan for the month:
Pasta Bar, Salad or Veg, Focaccia
Spicy Shrimp and Tomatoes, Rice, Veg
Tortas, Veggie Dippers
Chicken Teriyaki Skewers, Quinoa Salad
Burrito and Quesadilla Bar
Caribbean Pork Tenderloin, Rice, Veg
date night – Pizza for the kids
Pasta Bar, Focaccia
Steak with Gorgonzola Herb Butter, Baked Potatoes, Veg
Tortilla Soup with Shrimp, Cornbread
Herb-Crusted Pork Roast, Rice, Veg
Chicken Parmesan, Spaghetti, Broccoli, No Bake Chocolate Cheesecake (Valentine's Day!)
Soup Night, Good Bread
Date Night – quesadillas, veggies and fruit
Beans and Rice, Chips, Salsa
Tortas, Bean and Rice Salad
Herb Butter Chicken Tenders, Quinoa Pilaf, Veg
Jambalaya Pasta with Sausage and Chicken, Beignets (Mardi Gras!)
Soup Night, Good Bread
date night – Pasta Night
Pizza Night, Veggie Dippers
Teriyaki Chicken Skewers, Rice, Stir-fry
Seasoned Steak with Herb Butter, Roast Potatoes, Salad
Soy Ginger Pork Tenderloin, Rice, Veg
Soup Night, Good Bread, Monster Ice Cream Sundae (Leap Day!)
What's cooking at your house this week?
For more meal planning inspiration, visit Menu Plan Monday each week.