Having the right tools for the job can make any kitchen task more fun. Today, let's talk about some favorites.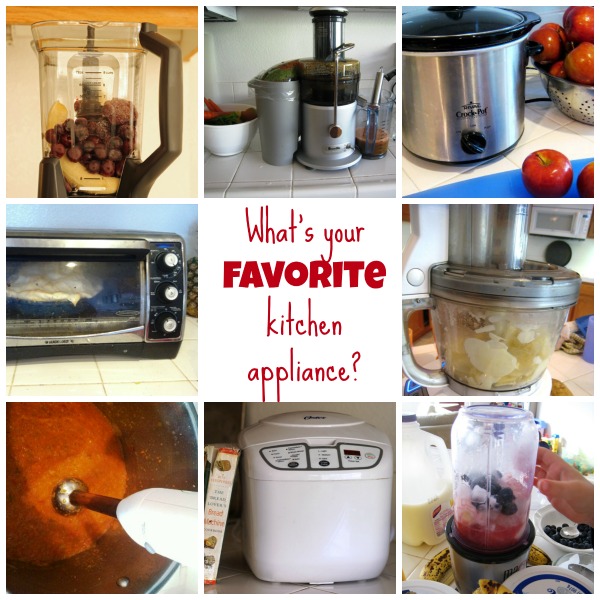 I am a big fan of small kitchen appliances. I think it's partly because I don't like to get my hands dirty. Literally. I'm prone to dry chapped skin. Frequent washing prompts it to break out. And getting my hands dirty means I have to wash. So, I avoid getting my hands dirty. Weird, I know.
Don't worry. I wash my hands for food safety. But, I try to avoid unnecessary soap and water.
That means I rely on my kitchen appliances to do the work for me. My food processor chops and slices. My bread machine kneads like the best of them. And my juicers make quick work of favorite beverages.
Having the right tools for the job can make your kitchen tasks more fun, help you save time, and help you save money since you're eating a home cooked meal instead of a processed frozen entree or pricier restaurant fare.
Last year, I reviewed my favorite kitchen appliances. You can catch up with any you missed here:
But, I'm generally curious. What is your favorite small kitchen appliance? What helps you the most in the kitchen? What do you think is a must-have?
What's YOUR favorite kitchen appliance?