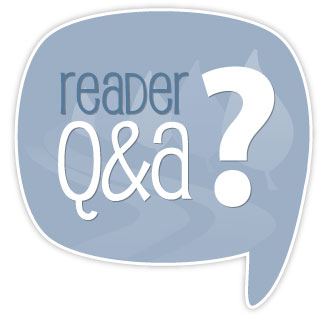 Last month y'all gave great advice to Jennifer who wrote in asking how a new mom could start the freezer cooking journey.
This month, we hear from Heather, who asks,
What type of dish do you recommend for putting the freezer meals in so that they can take the freezer temps to oven temps?
I'm sure there are as many different answers as there are baking pans on the market. But, what has worked for me may not work for others. I've tried lots of different methods for packaging food for the freezer, but I've settled on the following:
Ziploc or Rubbermaid plastic containers with lids – They can't go in the oven, obviously, but I either reheat food on the stove or in the microwave.
Aluminum pans with lids that crimp closed – These are super convenient and disposable. However, there is the issue of aluminum touching your foil which some people don't like. I bought a dozen and reuse them. But, if I take a meal to a friend, I'm not concerned with getting the pan back. They nest very well within one another, thereby not taking up too much room in the cupboard.
Pyrex baking pans with plastic lids – These are my favorite choice, but they are expensive and take up more space. Of all the choices, I think these are probably the most environmentally sound.
There are still other ways of packaging your food, like wrapping freezer meals in foil and then stuffing it in a freezer bag, using freezer bags, and using canning jars.
What about YOU?
What type of packaging would you recommend to Heather?