When you shop your kitchen before heading to the store, you use what you have and save money. Join this month's Pantry Challenge to learn how.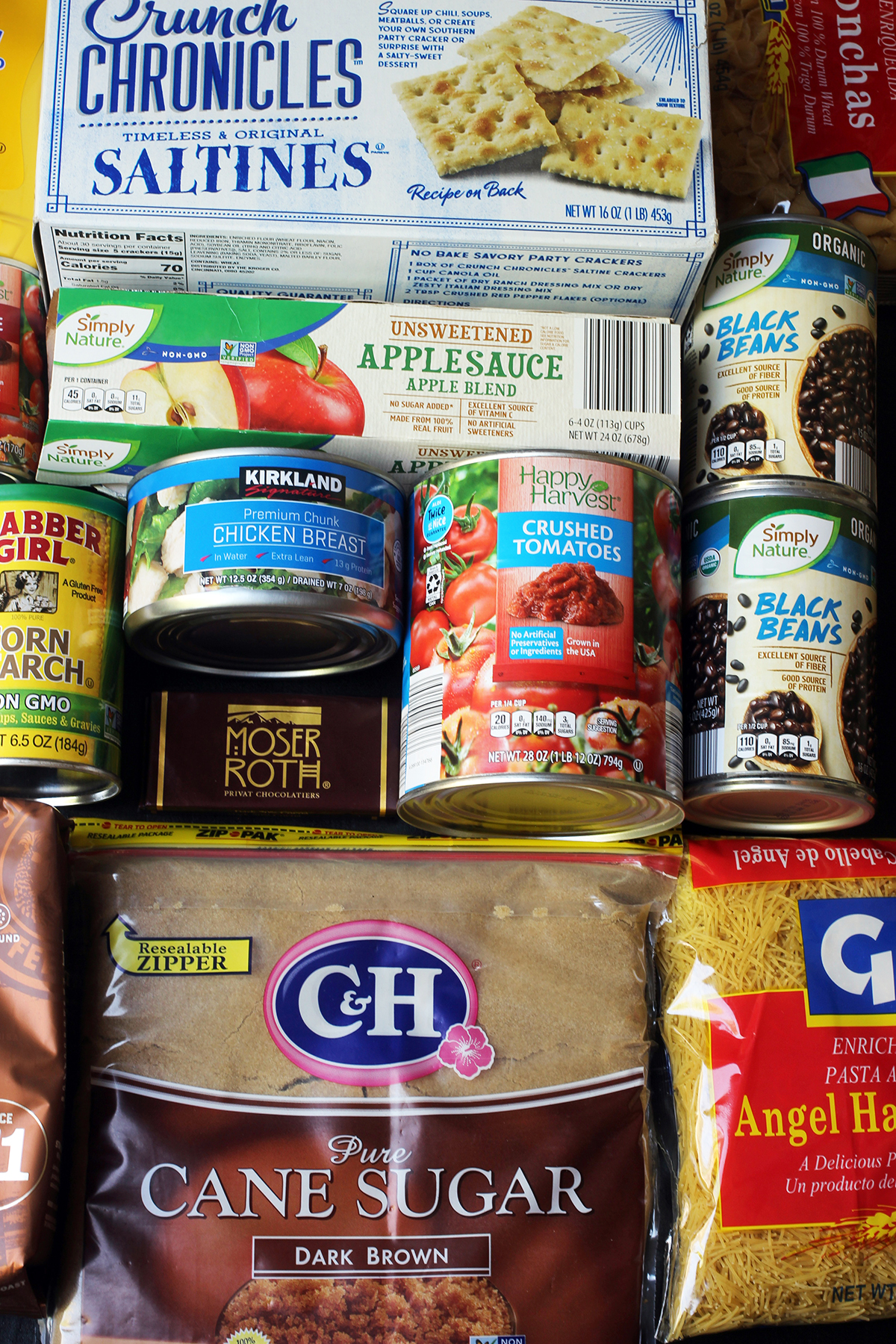 It's that time again! Time for our yearly Pantry Challenge here at Good Cheap Eats. While we continue on with stay-at-home orders here in California, I find that keeping up with my regular routines and yearly rituals is very grounding.
It also helps us eat well and save money, so the Pantry Challenge continues — despite what's happening in the outside world.
Saving Money on Groceries
Saving money on food costs is one of my big life pursuits and also the driving force behind the Good Cheap Eats System. I know that saving money on groceries frees those funds up for bigger and better things, like saving for retirement, helping the kids with college costs, traveling the world, and more.
Over the last 13 years, making an effort to save money on groceries has allowed us to pay off debt, build a large emergency fund, spend two months in European, replace our vehicles, and contribute to our kids' college educations.
Plus, we've been able to splurge on the occasional treat.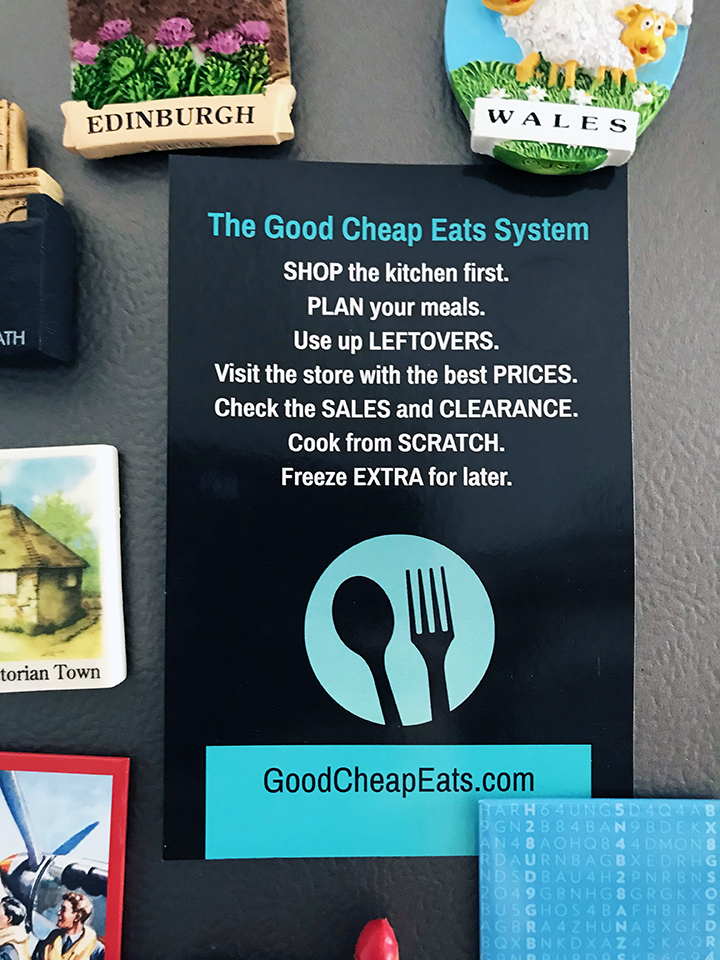 The first step in the system is to shop the kitchen first, basically what we do — on steroids — during a pantry challenge.
Why Shop Your Kitchen?
When you shop your kitchen, you're doing several things:
You avoid overbuying.
When we head to the store without really knowing what's already on hand in the kitchen, we're more likely to buy extras of things we already have. Conversely, by shopping the kitchen first, you use what you have and only buy what you actually need.
You avoid food waste when you shop your kitchen.
Many of us buy ingredients with the full intention of making this recipe or that. Life happens, though, and sometimes the recipe doesn't get made. The ingredients are forgotten and languish in the pantry, fridge, or freezer. If long-forgotten, they end up getting tossed because we didn't use them in time. By shopping the kitchen, you make sure you use what you have before it goes bad.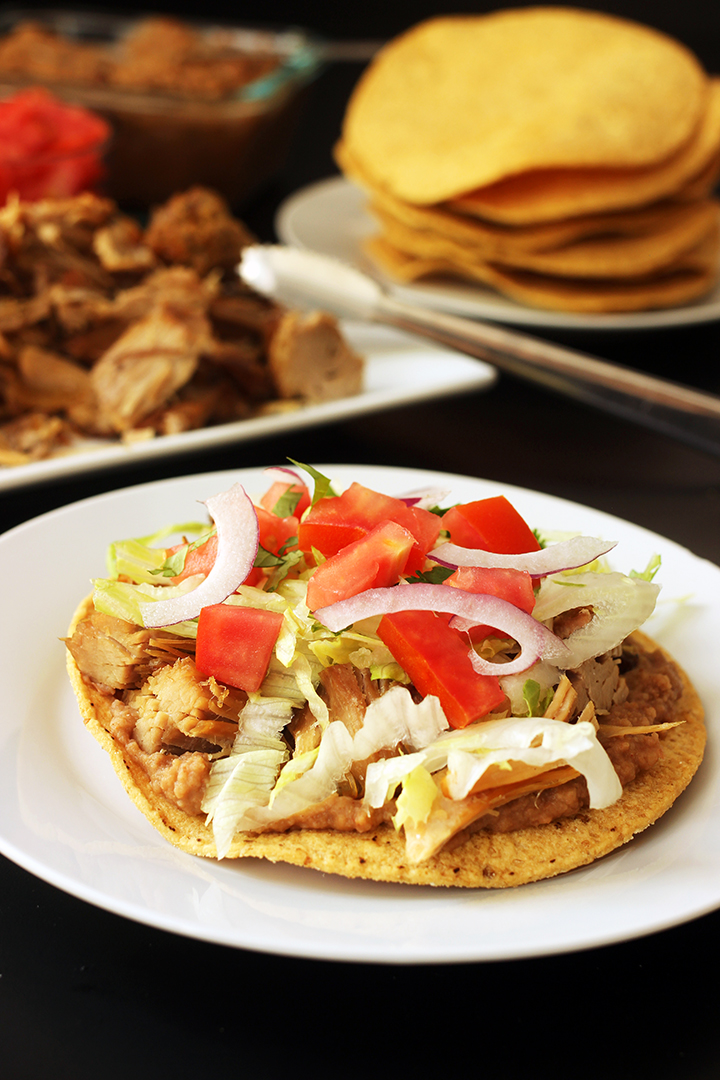 You learn to be more creative in the kitchen.
Whether you make more things from scratch, like pantry staples you've run out of, or simply play a real live game of Chopped, when you shop your kitchen first this allows you/forces you to get more creative in the kitchen. You expand your cooking skills. You are able to avoid pricier restaurant fare because you can make just as good — or better — at home! This gives you so many more options in how to spend your food dollar.
You adjust your shopping habits to save more money in the future.
When you shop your kitchen, you start to see patterns in your shopping habits that might be costing you money. Surprisingly, you may notice that your family isn't really eating the same things they always did. Huh. You find out what eating habits are changing. Once you notice these, you can shift gears and adjust your shopping to be more in line with how you really live. In turn, you save money.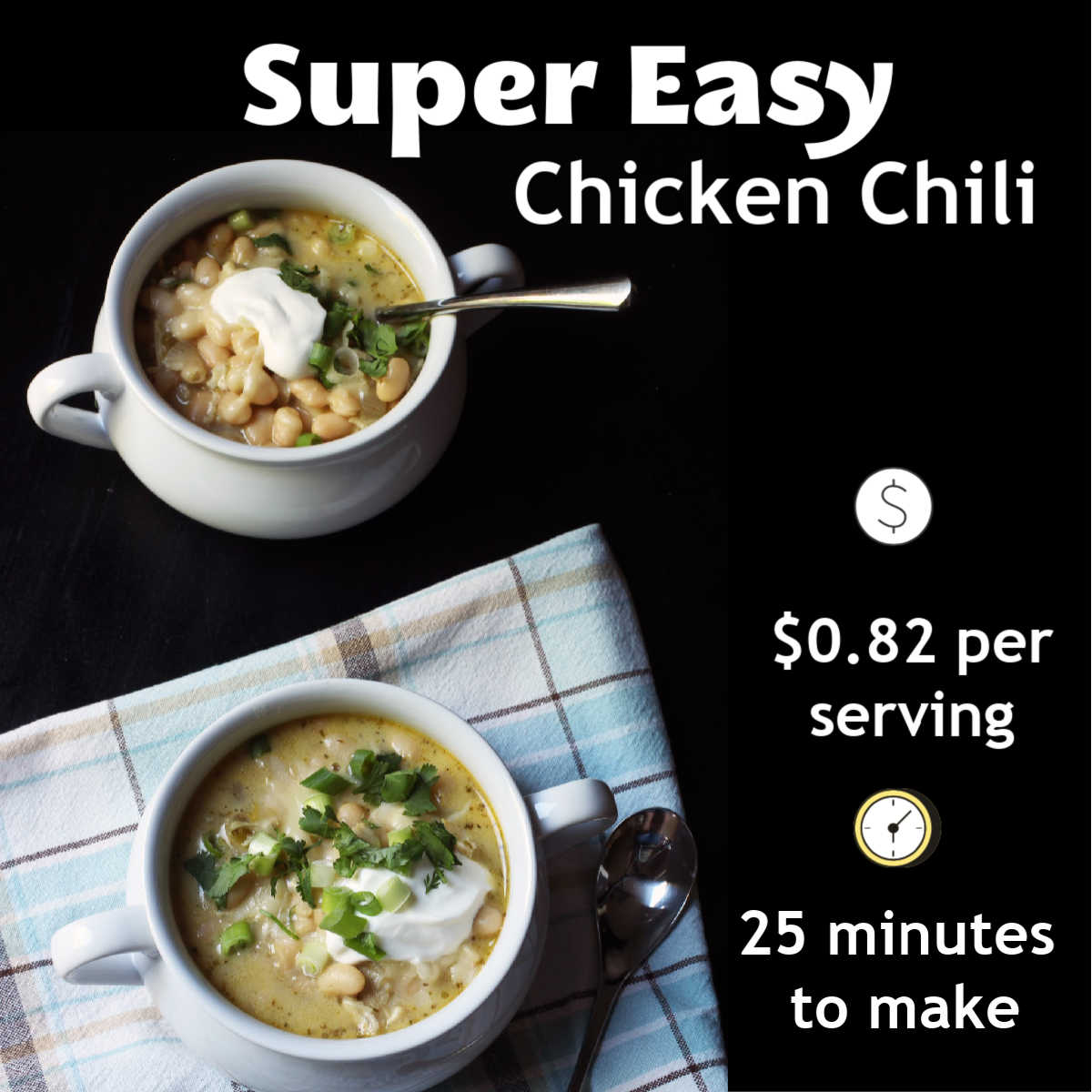 You save money when you shop your kitchen!
Folks will argue with me that a pantry challenge doesn't save money since you eventually buy more food to replace what you've used up. To those people, can I direct you to points #1 and #2. And #3. And #4. Spending focused time in your kitchen helps you enjoy more great meals for less money.
You use up those things you acquired during the first quarantine.
I've talked to plenty of people who, for one reason or another, acquired a lot of different foods during the first quarantine/lockdown last March. Whether it was a panic buy of things you never buy (hello, canned soup) or the fact that grocery pickup substituted things you wouldn't normally purchase, chances are you, too, have some things that need using up.
For me, I've got some self-rising flour that I grabbed when flour was scarce. It's not a regular in my shopping list, so time to use some up.
Out with the old as far as I'm concerned! Let's use up these things during the pantry challenge.
Note: during this month's challenge, I do recommend that you keep an emergency supply separate from what you want to eat down. I store my 14-day supply in waterproof tubs in the cupboard under the stairs. It's there in case of an emergency, so I don't worry about using what's in the kitchen already.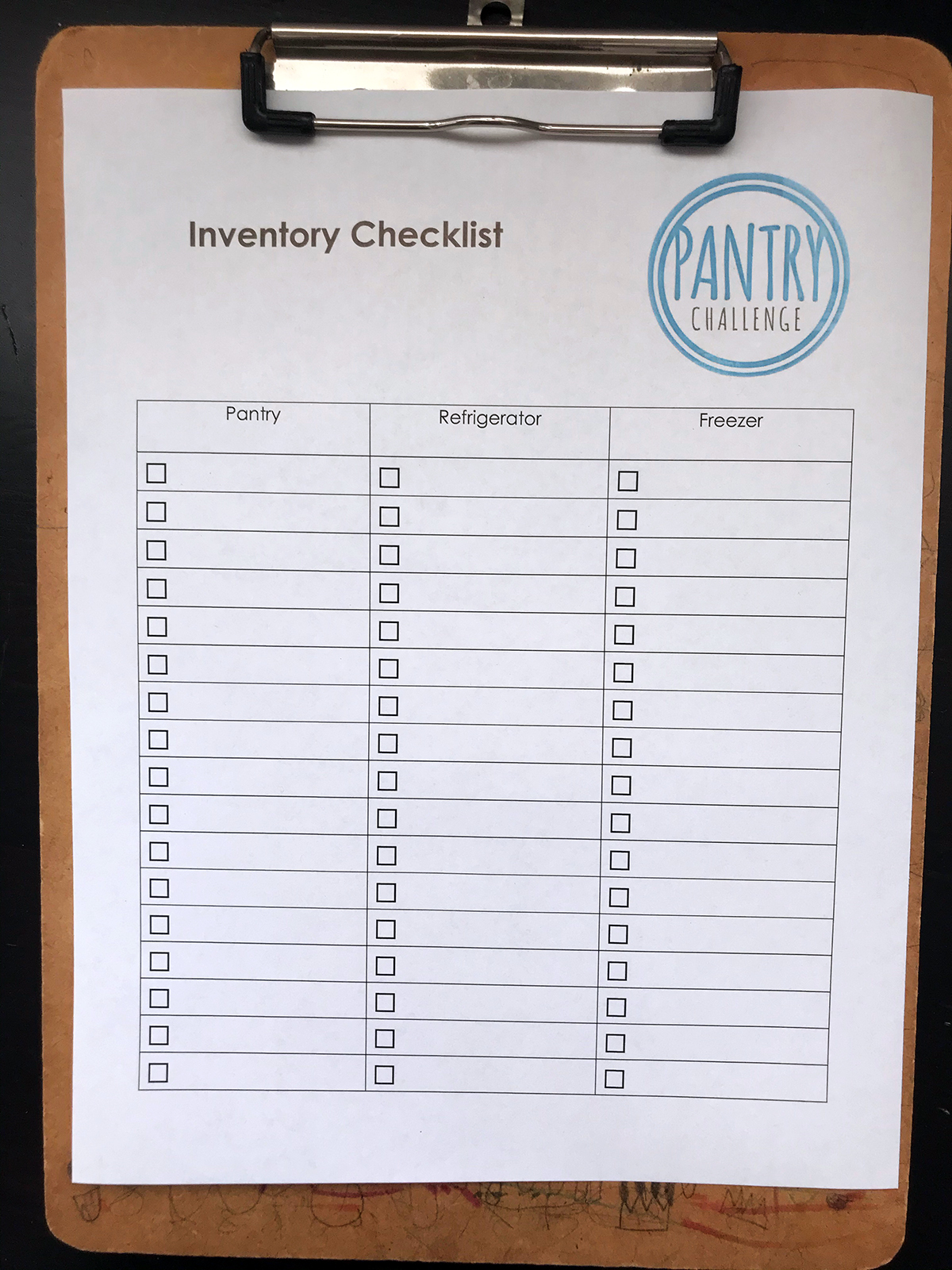 How to Shop Your Kitchen
This month is a great time to learn how to shop your kitchen. As part of the 2021 Grocery Savings Challenges, we're working through each step of the Good Cheap Eats System, starting with — you guessed it — a pantry challenge, aka shop your kitchen first.
The process is pretty simple.
Take inventory of what you have.
Pull things out of cupboards, fridge, and freezer to see what you really have on hand. It's best if you write this down and consult it frequently.
Read: Freezer Inventory: How To Keep Track of What You've Got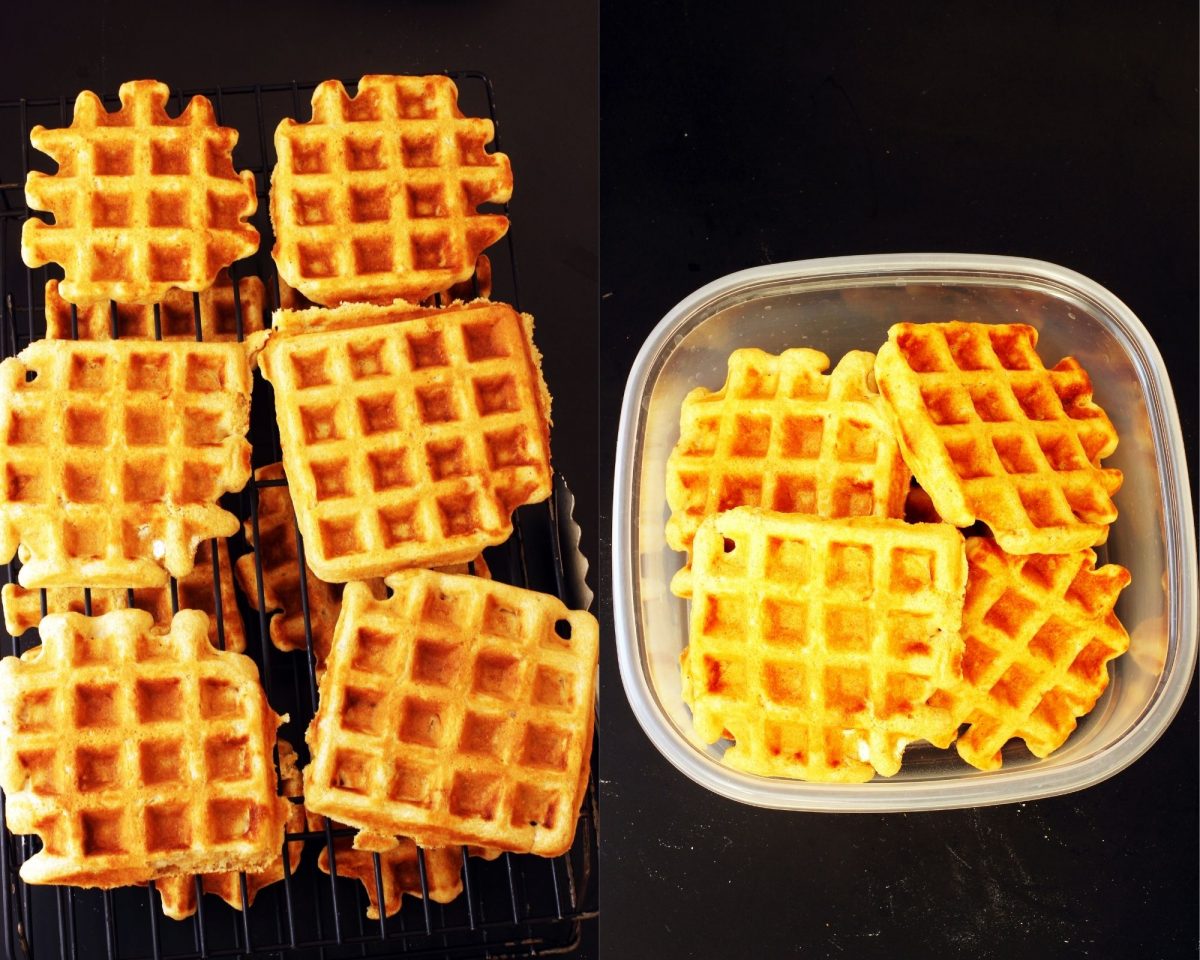 Generate some meal ideas based on what you have.
Once you've got your inventory, create a master list of meals you can make. This will help you plan.
Read: The Easy Meals You Need to Make When There's "Nothing" to Eat
Set aside some time for meal prep.
After years of shopping the kitchen during the month of January, I've learned how important meal prep is. You will get tired. You will want something to eat.
Do yourself a favor and prep some foods in advance so you don't have to cook every meal every day. Trust me!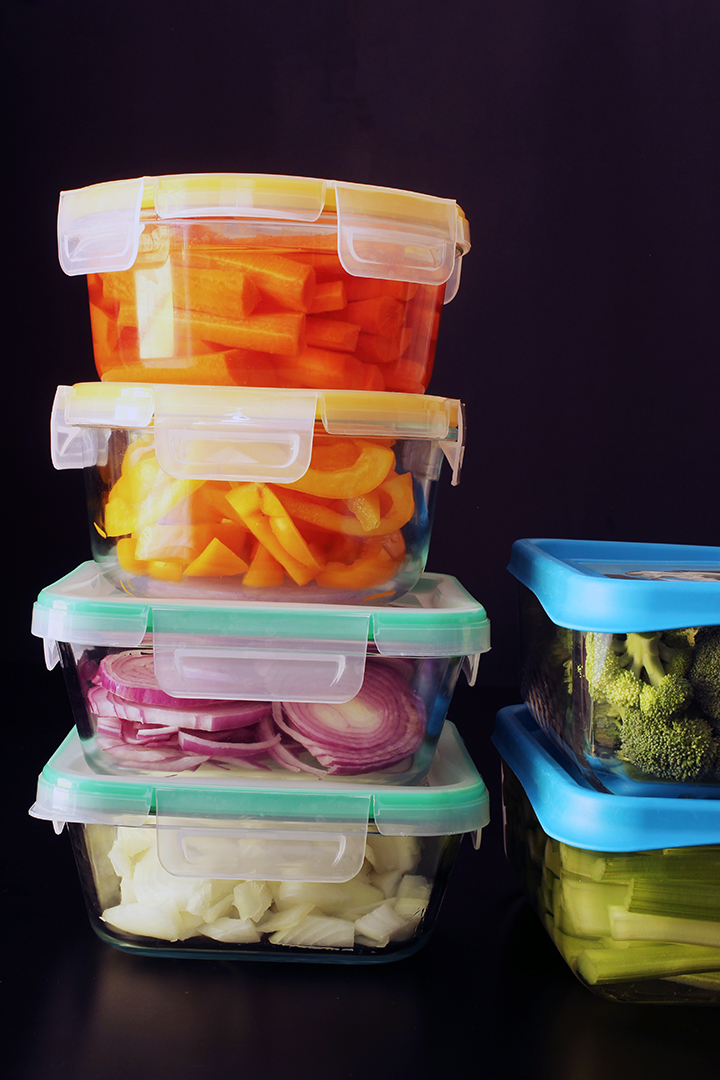 What my challenge will look like this year…
I've been doing this every January for a dozen years. Each year takes a slightly different turn because each year my family has grown and changed.
Here are some of the circumstances we're working with:
There are currently seven of us in our household, six omnivores and one who prefers to eat vegan.
We are currently "on lockdown" as they say, with all five kids doing school online and my husband working most days from home.
Our beloved 4-door refrigerator has become an albatross around my neck. It started to fail in late September, was deemed irreparable in mid November, and here we are still waiting for the refund check from Samsung. It died for good in mid-December, so we've been carting food from the smaller garage fridge; the new WHIRLPOOL arrives on Saturday. Hallelujah!
Since I've been refrigerant-challenged, I haven't done shopping as normal, so we're not going into this with as much food as we might normally.
We still have a lot of food, just not a lot of veg.
Which brings me to my last "challenge" in that several of us really want to eat more veg on a regular basis, so I will likely be buying a lot of that during the month. No apologies, I make the rules.
Of course, I hope we all recognize what a blessing it is to have excess food and that it's a "good" problem to have when we have so much food we need to spend a month using it up.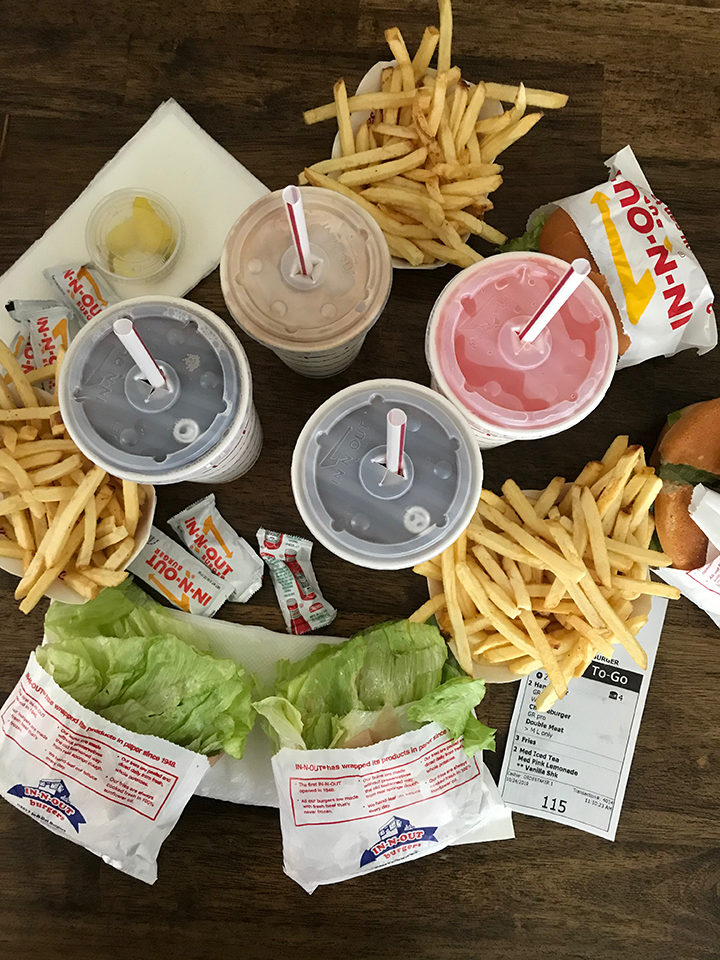 Are there rules to shop your kitchen?
As always, I encourage you to make your own rules. It's your kitchen, your food, your mouths to feed. That said, I do encourage you to make some rules. It's a challenge and you want to see it through.
Ask yourself these questions as you craft your shop your kitchen rules:
Want to save money?
Do you need to clear space?
Are there excess panic buys in your cupboards to use up?
Is there food on hand that you wouldn't normally buy that would be good to use up?
Do you need to get a grip on shopping and spending and just be content with what you have? (This is a huge psychological benefit to shopping your kitchen!)
Can you make it a full month or would a week suffice?
Will you shop sales, do grocery pick-up, change your approach?
Are you still getting take-out to support local businesses during a pandemic?
Here are my rules this year:
I'm starting January 1 and will try to make it through to the end. I'll post a round up of our meals here on the blog every night. I won't reply to every comment because there are just so many hours in the day. Regulars, help newbies out and answer questions if I haven't gotten to it yet.
Should we get sick or a zombie apocalypse occur, I get an out. Just saying.
I'm going to focus on using what we have, especially in the pantry, but try to keep meals balanced. In the past, I've done a lot of carbo-loading (ie bread and cheese) in January. Good for the under 40 crowd, not good for those of us who are dealing with high cholesterol and thyroid issues.
I'm definitely going to Costco on the 3rd because I will have a fully operational, 25-cubit feet fridge and I haven't been since November! There are lots of our regular buys that we are running low on and I've been hoarding my rebate check so hopefully, I won't spend much.
We will still get the occasional take-away. We made a decision to support local restaurants who we want to make sure will still be around when all the dust settles. So, yes, we'll probably have one meal a week not cooked at home. We haven't done a proper date night in almost six months due to restaurants no longer being fun, but if the opportunity arises, who knows?
I'm going to aim for half our regular budget. I've been able to do it in the past. Not sure how it will go this month, but we'll see. Our regular monthly budget for the seven of us is $1200. (Do the math here and see that it's a food stamp budget for a family of seven.) I'm going to try to get by on $600.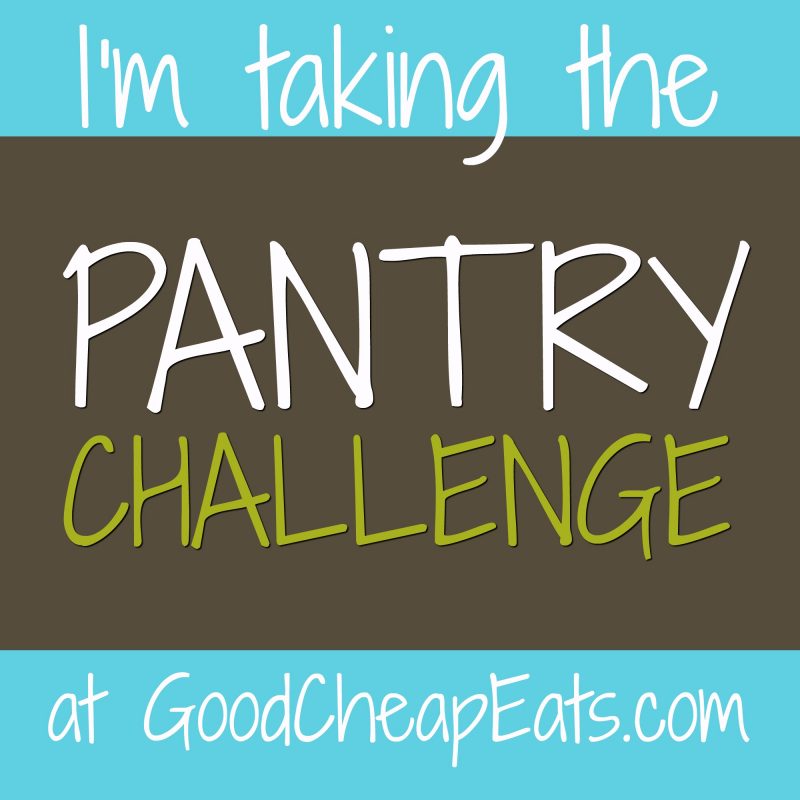 Ready to get started?
Let me know in the comments what guidelines you'll set for yourself during the Shop Your Kitchen Pantry Challenge in January!
Feel free to grab the image above and share on social so your friends and family can join us.
See ya tomorrow!