Tomatoes are a great asset to your cooking as they make the basis of so many great sauces and salsas.
Tomatoes are great fresh, but their flavor is enhanced when roasted. Toss them with some pasta and some basil pesto, and they rock!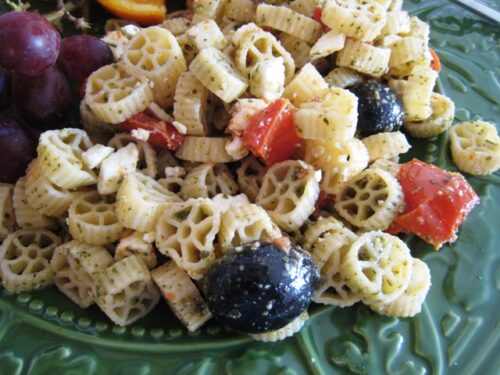 Roasted Tomato and Pesto Pasta Salad

3/4 pound pasta, cooked according to package directions
1/2 cup basil pesto
1/2 cup chopped, roasted tomatoes
1/4 cup crumbled feta
1/4 cup black olives

In large bowl, combine all ingredients. Chill.
What's your favorite way to use tomatoes?