Wondering where to start in improving your kitchen routines? Take this Kitchen Assessment and see where to start when it comes to shopping, planning, and meal prepping.
Things have been very … home-based for the last few months. With winter and flu season approaching, it's likely that many of us will be hunkered down at home over the next few months.
Know what this means?
There's no better time to improve your kitchen systems!
What do you mean, systems?
Systems are the habits and practices you use to accomplish things. The word system has been defined as: a set of principles or procedures according to which something is done; an organized scheme or method.
Or as A.A. Milne said, "Organizing is what you do before you do something, so that when you do it, it is not all mixed up."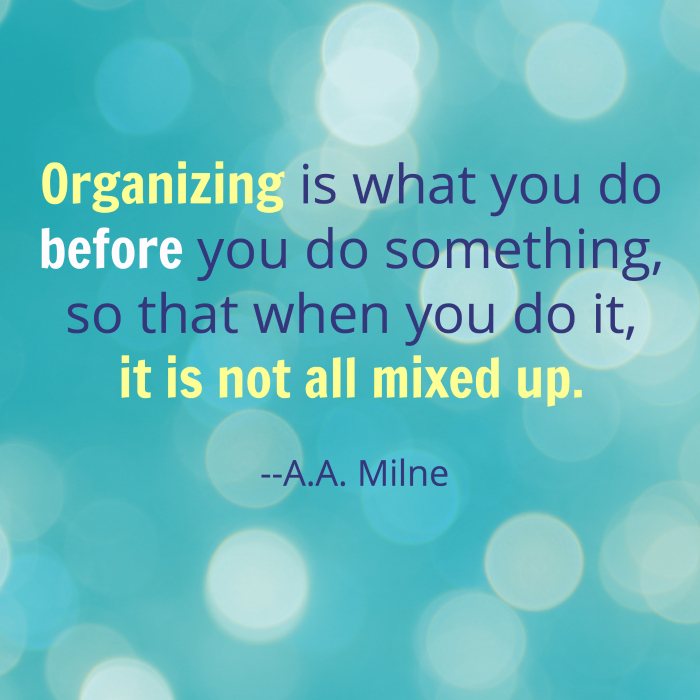 Who wants to feel mixed up when you head to the kitchen to prep a meal? Who wants to dread a daily practice that could save you time and money and preserve your health and longevity? Who wants to spend way too much time and money buying food you didn't really need because you already had plenty at home.
Not. me.
And since I'm sure you're a smart cookie, I know you aren't jazzed by those prospects, either.
Good systems are in order so it's fun and easy to prep your meals, you feel with-it in the kitchen, and you can avoid wasted time, food, and money—all while eating well and having leftover cash for other great things.
Car paid off early? An extra week on vacation? Money to pay down debt?
Yep, sounds good!
So, how do you get good systems? Where do you start, especially when you've been feeling overwhelmed?
Kitchen Assessment Worksheet
You start by giving yourself a kitchen check-up. Click here to download this free kitchen assessment worksheet.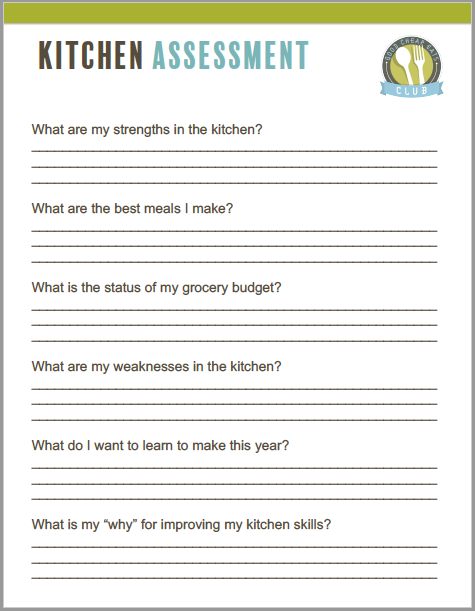 Ask yourself these questions and then answer honestly:
What are my strengths in the kitchen?
What are the best meals I make?
What is the status of my grocery budget?
What are my weaknesses in the kitchen?
What do I want to learn to make this year?
What is my "why" for improving my kitchen skills.
This is the kitchen assessment I give to all new members of the Good Cheap Eats Club and the one that we revisit from time to time to see where we're at.
These questions are an excellent starting point for assessing your strengths so you can build on them, as well as identifying where you need to grow and what you want to accomplish in the kitchen.
Answering these kitchen assessment questions honestly can help you initiate change and better habits in your kitchen. They'll also help you combat overwhelm when you really don't know where to start!
Check out this short video where I unpack the whole "Where do I start?" question:
If this kind of coaching and habit-building appeals to you, then I would love to have you join the Good Cheap Eats Club. In the Club you'll find an uber-encouraging community of home cooks intent on learning more, building on their strengths, and eliminating their stumbling blocks.
Join the Good Cheap Eats Club
As a member of the Club, you'll receive:
Information
master classes—Each month I teach a master class on a different topic that's relevant to the needs of the group and what's going on seasonally.
resource library—Our resource library rotates each month, providing seasonally apropos planners and worksheets to help you manage your kitchen well.
priority videos and resources—Get priority access to informational videos as well as new GCE products and services.
Community
group coaching—I work with you individually and within the group to figure out where you can improve your systems for meal planning, grocery shopping, budgeting, prepping, and time management.
private Slack group—Within our private forum you'll have a chance to connect with others who want the same things: great meals, easy systems, money in the bank. You'll quickly find out that these are some of the most generous people on the planet.
Practical Help
done-for-you meal plans—We currently have a catalog of over 60 weeks of meal plans all done for you and ready to go. Omnivore and gluten-free/dairy-free plans are available. Find a sample plan here.
digital meal planner—Our digital meal planning platform allows you to customize the ready-made meal plans as well as create your own using the over 800 Good Cheap Eats recipes in addition to your own recipes.
product discount—Get a 20% off discount on all digital items in the GCE estore.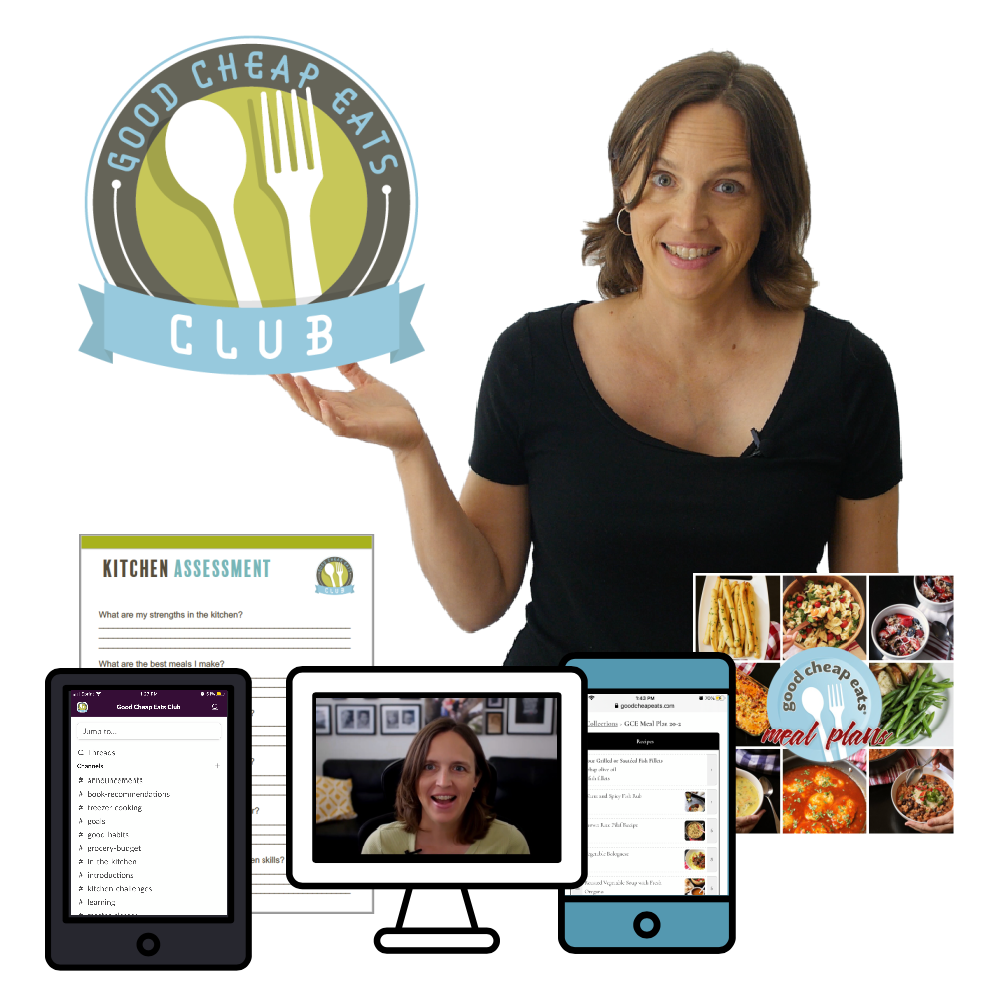 Registration for the Club is closed at the moment, but opens in January.
The New Year is the perfect time to join! Don't want to miss out? Sign up for my newsletter HERE!
There are three options available:
subscribe on a monthly basis at $15/month
subscribe on a quarter basis for $40 ($13.33/month)
subscribe on a yearly basis for $150 ($12.50/month)
You won't want to miss the chance to join in January!
Click here to subscribe: https://goodcheapeats.com/subscribe-good-cheap-eats-club/