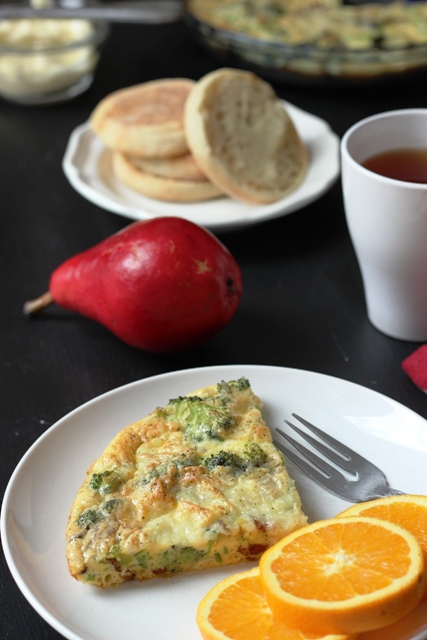 Breakfast is one of my family's favorite meals of the day. Well, let's face it. Every meal is their favorite. But, for some reason, I hear more about breakfast.
When's breakfast?
What's for breakfast for tomorrow?
What can I have for breakfast?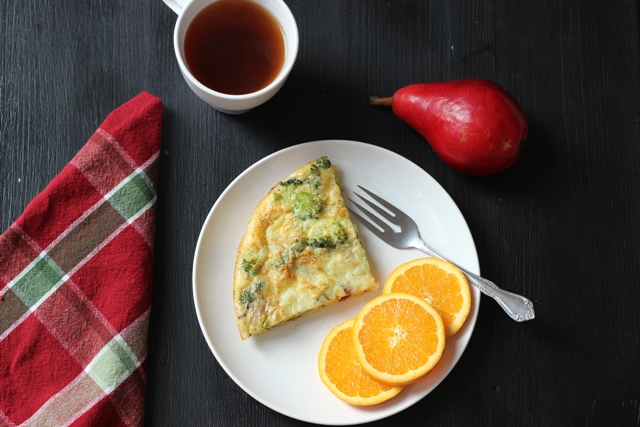 Quite honestly, I don't really want to do a lot of cooking in the morning. I love being able to lay out a breakfast bar and let folks serve themselves.
This egg dish, composed of broccoli, bacon, leeks, cheese, and eggs is very make-ahead, allowing me to be hands-free in the morning. I can prepare this the night before and slide it into the oven in the morning. Twenty minutes later it's ready to serve.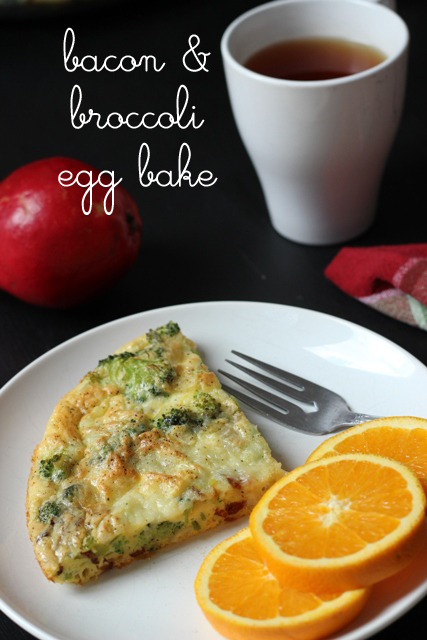 This dish, similar to an oven frittata, serves four. Make two if you're serving a crowd. It's an ideal breakfast or brunch dish to serve over the holidays.
Recipe: Bacon and Broccoli Egg Bake
Ingredients
4 slices bacon, chopped
3/4 cup sliced leeks (1 baby leek)
2 cups bite-sized broccoli florets
6 eggs, beaten
1 cup finely shredded jack or cheddar cheese
1 teaspoon Dijon mustard
freshly ground black pepper
Instructions
Preheat the oven to 400°. Grease a 9-inch deep dish pie plate with non-stick cooking spray.
In a skillet, cook the bacon until crisp. Remove the bacon from the pan and drain the grease, reserving 1 tablespoon of the drippings.
Cook the leeks in the drippings for 1 minute. Add the broccoli and cook another minute, stirring. Watch that the leeks don't burn. Add the bacon and stir to combine. Transfer this mixture to the prepared baking dish.
If you're making this ahead of time, allow the mixture to cool completely before proceeding. (You can also just wrap the dish and chill it at this point and add the eggs just prior to baking.)
Sprinkle the cheese over the bacon and broccoli mixture.
In a medium mixing bowl, beat the eggs and the mustard until well combined. Pour the eggs over the bacon and broccoli mixture. Season to taste with pepper.
Bake for 15 to 20 minutes or until set.
Preparation time: 10 minute(s)
Cooking time: 20 minute(s)
Number of servings (yield): 4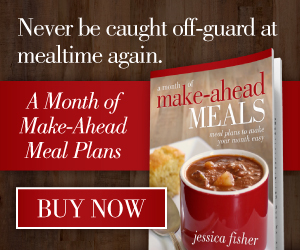 Make-ahead meals can make your month! Grab this month's meal plans to take it easy and enjoy great home-cooked meals.