Asparagus is a spring vegetable. It should have the pricing to match right about now. It is spring, after all.
I just bought some last week at Sprouts for 88 cents/pound. Proof positive. What a good cheap eat!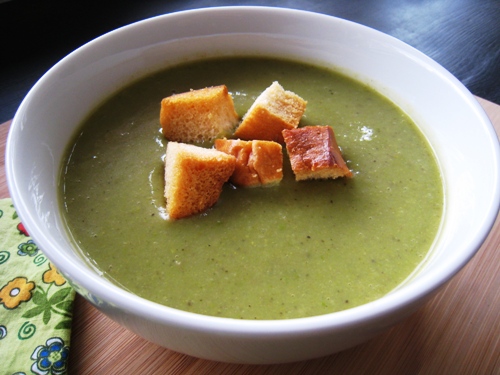 Head on over to Life as MOM for the recipe to this easy and flavorful Asparagus Soup.