Having a back-up plan is key to successful meals at home.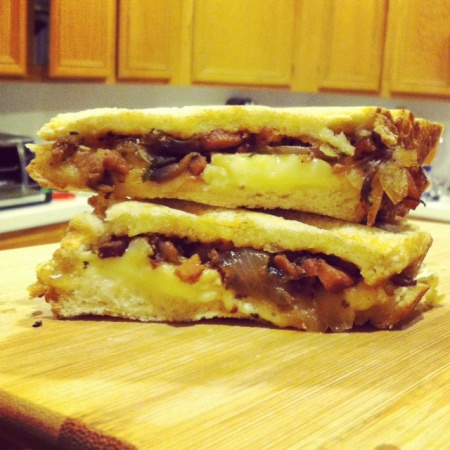 Remember how last week I shared 12 Easy Meals to Make When There's "Nothing" to Eat? Well, except for the soups and chili — it was too hot to make those — I exhausted that entire list over the last seven days. Between lunch and dinner plans that I forgot to thaw or couldn't pull off in a short amount of time, I think I made them all.
Clearly I have a problem.
Though this makeshift meal of "grilled cheese" turned out pretty good. Especially when you add a saute of bacon, onions, and mushrooms, and melted Brie.
While I'm making a meal plan for next week, I'm also making a note of which of the 12 Easy Meals' ingredients I need for back-up next week. If you're looking for a quick and easy list, this would be the one to print off. I made a printable of my 12 meals as well as the ingredients I want to keep on hand to make it.
You can download it here.
In other news, here's the rest of my meal plan for the week:
Sunday
Breakfast: Muffins, Fresh fruit
Lunch: Egg Salad Sandwiches for the kids, Salads for the parents
Dinner: Roast Chicken, Mashed Potatoes, Vegetables
Monday
Breakfast : Pancakes and Sauteed Apples
Lunch: Chicken Pot Pie, Green Salad
Dinner: Pasta with Red Sauce, Salad, Garlic Bread
Tuesday
Breakfast : Oatmeal with Toppings, Fresh Fruit
Lunch: Sauerkraut and Spare Ribs, Potatoes
Dinner: Asian Meatballs, Rice, Vegetables
Wednesday
Breakfast : Waffles with Berries and Cream
Lunch: Snacky Lunch
Dinner: Taco Soup, Cornbread, Veggies Dippers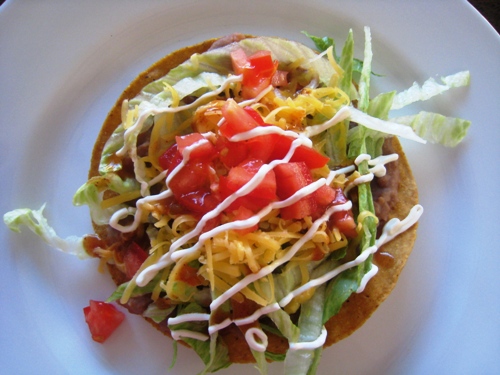 Thursday
Breakfast : Cereal or Granola, Fruit, Milk
Lunch: SBJ, Fruit, Veggies
Dinner: Bean Tostadas, Fruit Salad
Friday
Breakfast : Pumpkin Bread, Fresh Fruit, Yogurt
Lunch: Leftovers
Dinner: Pizza Night
Saturday
Breakfast : Fried Eggs and Toast
Lunch: Grilled Cheese Sandwiches, Veggie Dippers
Dinner: Chef's Choice
What's the reality of YOUR meal planning?