Are you ready to share a cup of good cheer with friends and family this month? Stock up and fill a beverage box so that you're more than ready for any festivities that arise.
Christmas is coming…. the goose is getting fat….
I love that song, even if it really has nothing to do with my real life. We sang it every year in the Christmas pageant at Rosedell Elementary. And that has nothing to do with this hospitality reminder.
What I really meant to say is Christmas is coming and so is unexpected (and expected) company. So, plan ahead and make sure you have some basics stocked in your larder.
Last week I mentioned some of the ways that I plan for impromptu guests by having snack tray supplies on hand during the holidays. Sales are abundant and a snack tray is a simple way to offer people some nibbles without having to scurry away to the kitchen for an hour or two.
Another way to prepare for holiday company is to stock ingredients for your favorite holiday drinks. By filling a beverage box in advance, you're ready for all kinds of last-minute festivities.
Fill a Beverage Box for Holiday Entertaining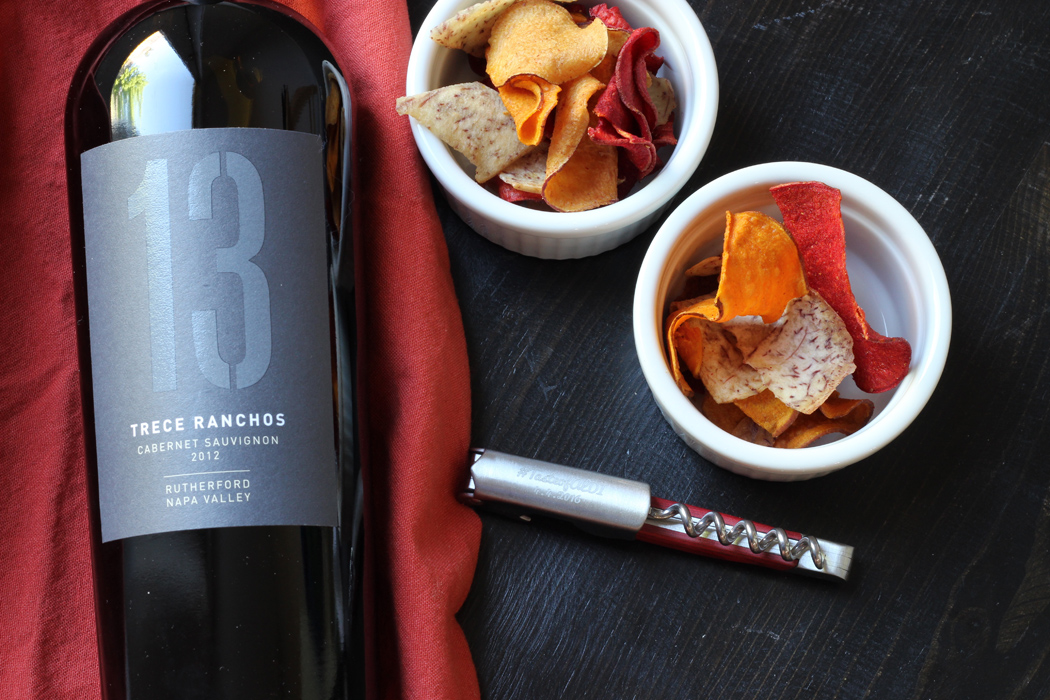 So what is a beverage box? It doesn't need to be fancy, but think about what you'd want on hand in order to offer a cup of good cheer to visitors this month. It can be as simple as a basket or box filled with cups, cocktail napkins, coffees, teas, and sparkling drinks or as elaborate as a veritable beverage station with all the gadgets, syrups, mugs, and paraphernalia to rival the best coffee or wine bar in town.
I grew up in the 70s when my parents and most of their friends had home bars that they kept stocked at the holidays. This is the same concept, but it doesn't have to be alcoholic or include weird glasses of ladies whose dresses disappeared to reveal bikini clad bodies when the glass was full. Just saying.
Having a few easy beverages available for guests will make it much easier for you to extend hospitality in the coming weeks.
Fill your beverage box or station with the following:
Consider adding the following items to your grocery list this week to stash into the pantry, fridge, or freezer:
Sparkling water and juices – These go on great sales this time of year and are shelf stable. They'll stay good for several months so don't worry about wasting the stash. You can toast each other now and on Valentine's Day.
Egg nog or the ingredients to make your own Milk Nog – These are only December-type drinks, so now's the time to enjoy them!
Wine and beer – If you imbibe along with your friends, you may want to stock up on seasonal sales. Some stores will let you build your own six-pack so you can have several different varieties on hand without having to buy multiple six packs.
Limes, lemons, and oranges – These are great for garnishes, mulled beverages, and mixed drinks. Bonus: citrus is a winter fruit so you should see some good sales.
The makings of ginger, mint, and/or chocolate syrups – Homemade syrups come together quickly on the stove top, make your house smell amazing, and keep well in the fridge for a week or two. Plus, they go great in Italian sodas and mixed drinks, as well as hot tea, coffee, and cocoa.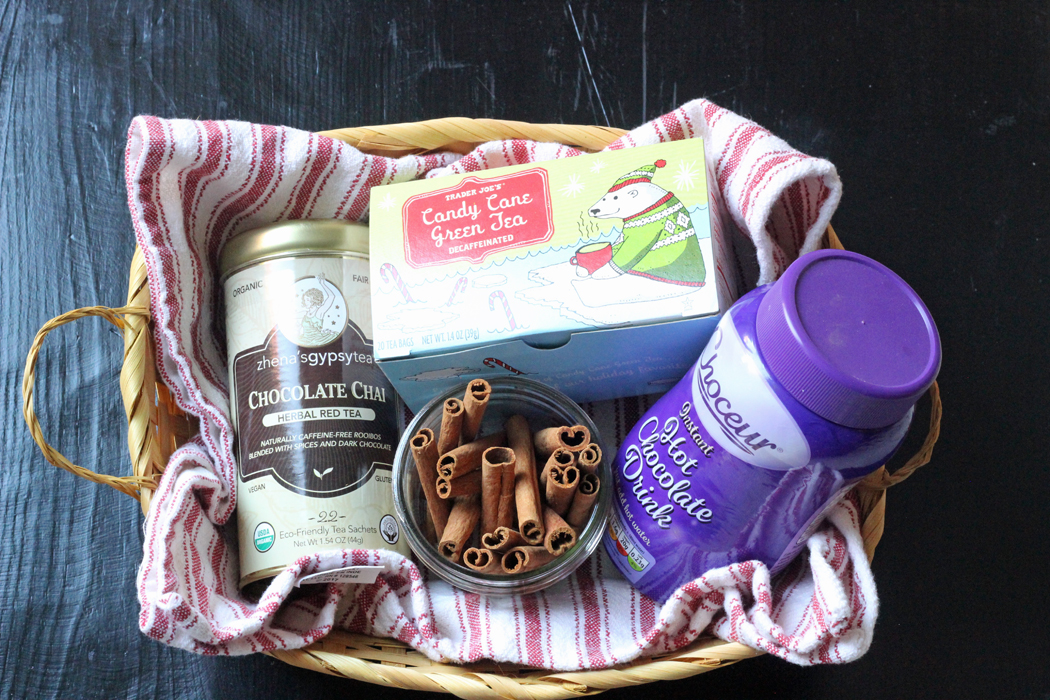 Cocoa mix – You can buy a few commercial mixes or stir up a homemade cocoa mix with regular pantry ingredients.
A variety of teas – Be sure to include herbal and decaf varieties as well as your standard black tea blends.
Honey, sugar cubes, and other sweeteners – Even if you don't use sweeteners, it's nice to have some for guests.
Cinnamon sticks – Just for fun, keep a jar on hand to slip into hot cocoa or to brew your own spiced cider or mulled wine.
Coffee and/or espresso pods – Again, keep in mind that late night visitors may prefer decaf, so stock up on both if you can.
Whipping cream, non-dairy creamer, and/or coconut milk – This day and age you can't please all the people all the time, but if you have one or two creamy options, you'll be able to accommodate some of the people some of the time. 🙂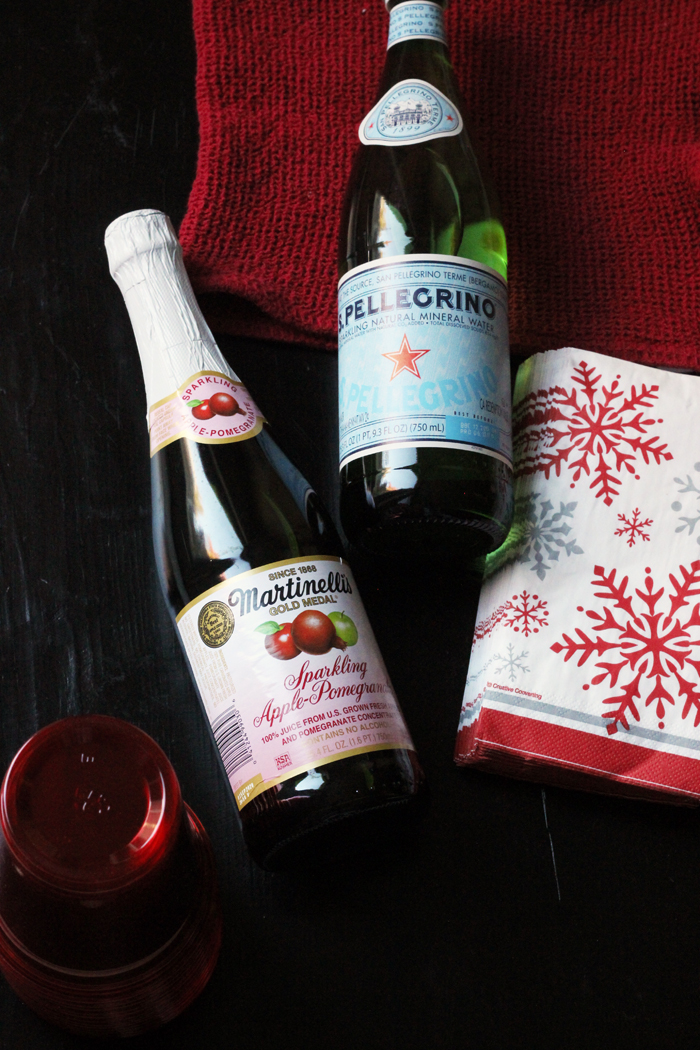 You'll also want to check your supply of the following serving items:
This post contains affiliate links. When you make a purchase through those links, I am paid a small amount in advertising fees.
Ease your holiday stress!
Speaking of beautiful meals…. Want to make the holiday season a little brighter this year?
Ease your seasonal stress by planning in advance how you will handle your holiday kitchen.
Learn more here.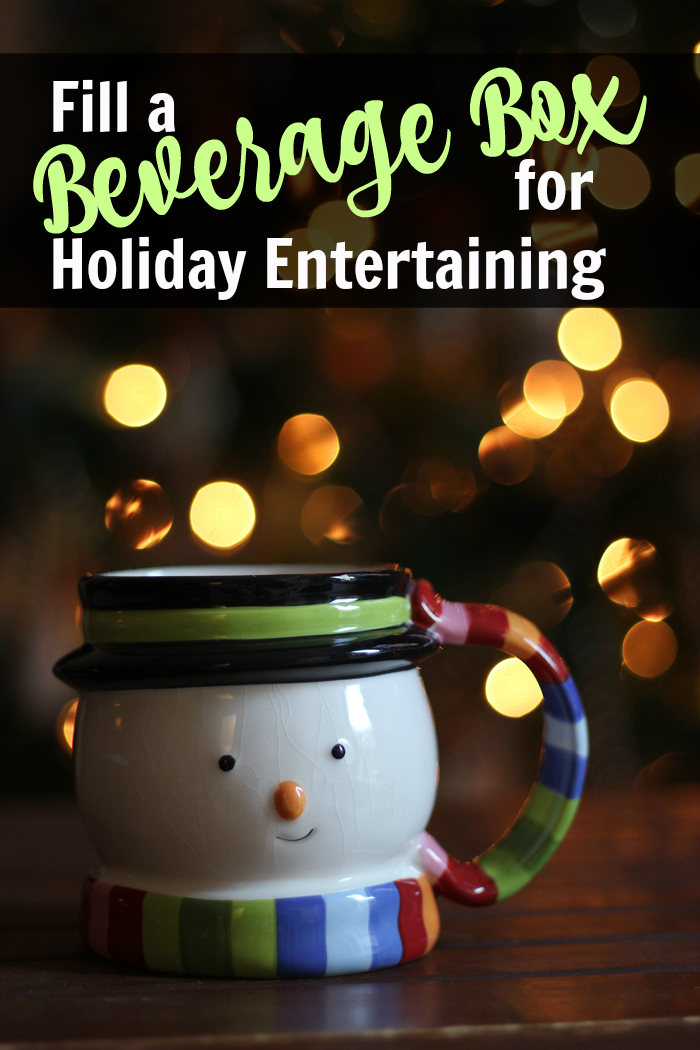 Originally published December 1, 2011. Updated November 25, 2017.