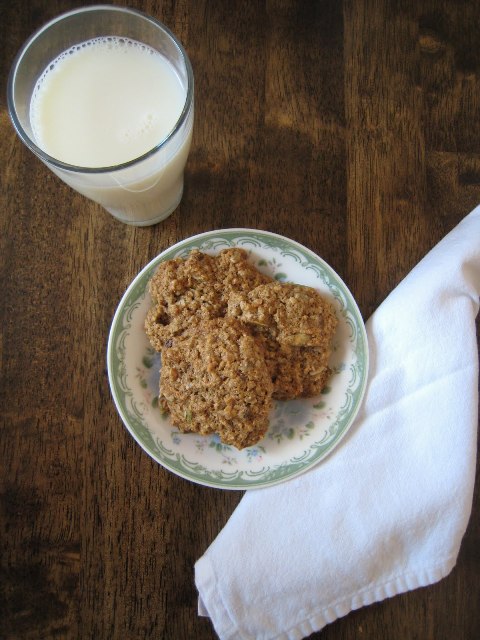 My husband leaves for work before most of the household is awake. He grabs a cup of coffee and a Balance bar and hits the road. While good sales on protein bars are possible, I am on the hunt to find a more economical, yet still sustaining option. I took my Trail Mix Cookies and tweaked them a little recently. I even experimented with coconut oil, a first for me. The result was a super tasty cookie. They taste too good to be healthy. So, I need to revisit the ingredient profile and make sure.
Whole wheat pastry flour can usually be found in the bulk section of your health food store. If you can't find it, you can substitute unbleached or whole wheat flour.
I think these would be a sweet addition to a Valentine's breakfast or afternoon tea.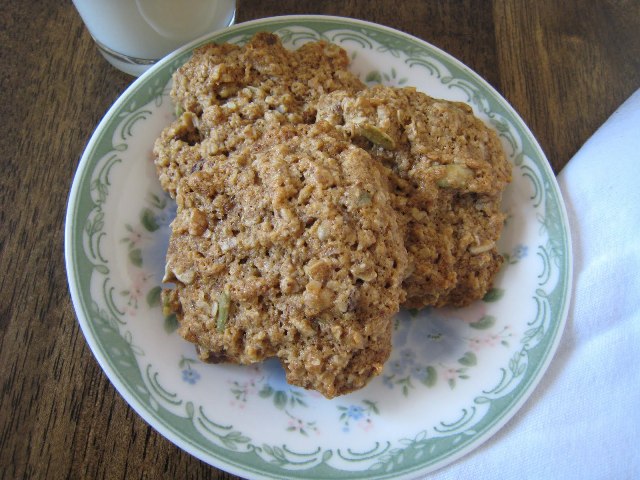 Recipe: Breakfast Cookies
Makes 3 dozen cookies
Ingredients
1/2 cup honey
3/4 cup brown sugar
3/4 cup coconut oil
2 eggs
2 teaspoons vanilla
1/2 cup ground flax seed meal
1 1/2 cup whole wheat pastry flour
1 teaspoon salt
1 teaspoon baking soda
2 cups quick oats
1/4 cup EACH dried cranberries, dark chocolate chips, pepitas, sesame seeds, chopped nuts OR 1 1/4 cup trail mix
Instructions
Preheat oven to 350°. Line baking sheets with silpat mat or parchment paper.
In large mixing bowl, combine honey, sugar, and oil. Blend well. Beat in eggs and vanilla. Stir in remaining ingredients.
Drop by Tablespoonfuls onto prepared baking sheets. Bake 10-15 minutes or until set. Cool on rack.
Store cookies in an airtight container. For longest shelf life store them in the freezer until ready to serve.
Want the dish on delicious ways to act your wage?
Subscribe to GCE in a reader
or
via email
.