Cole slaw is one of the easiest summer side dishes to make. It's a shame folks settle for the soggy mess at the deli counter. No more! Make your own!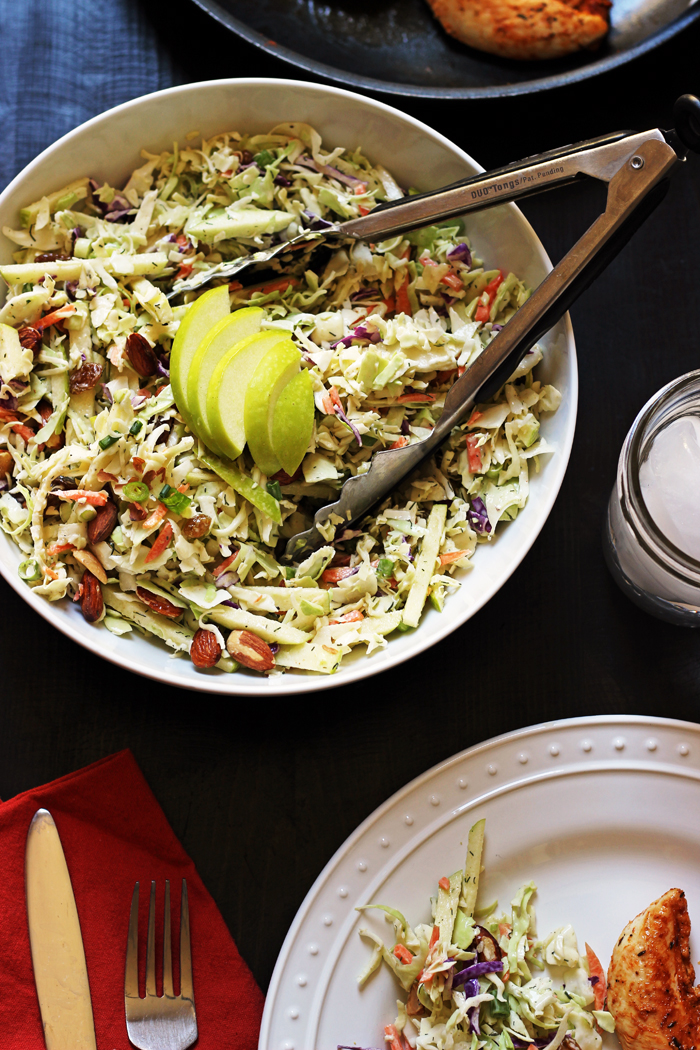 I'm not sure the first time I made my own cole slaw, but I'm so glad I gave it a shot. You see, FishPapa and I both grew up thinking that cole slaw was this really overly sweet, soggy, drippy stuff that made a mess of your plate at backyard barbecues. For whatever reason, I tried my hand at making it and discovered a crisp and delicious salad that I could make for cheap.
Homemade cole slaw is not difficult to make. Buy a bag of shredded cabbage or shred it yourself, douse it in a quick homemade dressing, add in a few extra crunchy things, and you're golden.
Seriously.
And you can control the sweetness yourself. Yum! I've found that we like spicy and sweet cole slaw, and everyone in the family enjoys it.
Make Your Own Cole Slaw
Cole slaw makes a great side dish to grilled suppers in the summer, but I regularly mix it up in winter when cabbage is cheap and we're eager to eat something fresh and crunchy. Depending on how you season it, cole slaw goes great on pulled pork sandwiches, in soft tacos, or alongside fried chicken or fish. We've served it alongside burgers and hot dogs and sometimes even as the main attraction with some chopped chicken thrown on top.
Cole slaw is forgiving and cheap. Cabbage? Super cheap. Until it becomes the new kale.
Here are some of our favorite cole slaw recipes. They mix up in just a few minutes and since we prefer crisp over soggy, there's no waiting time.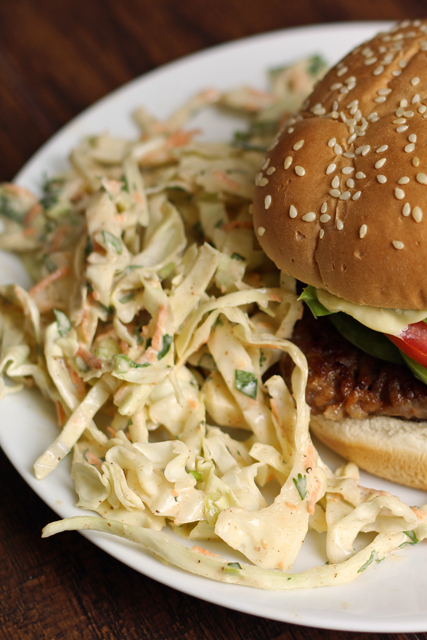 Creamy Coleslaw that Won't Go Soggy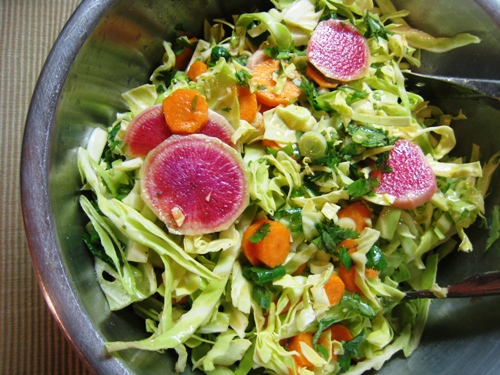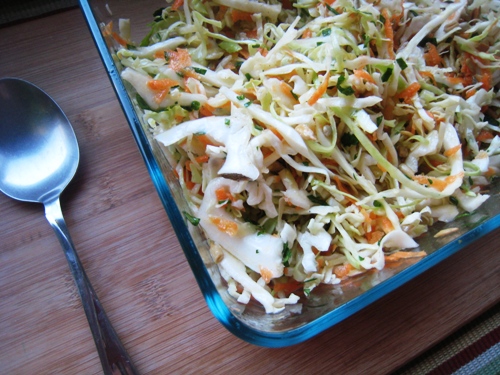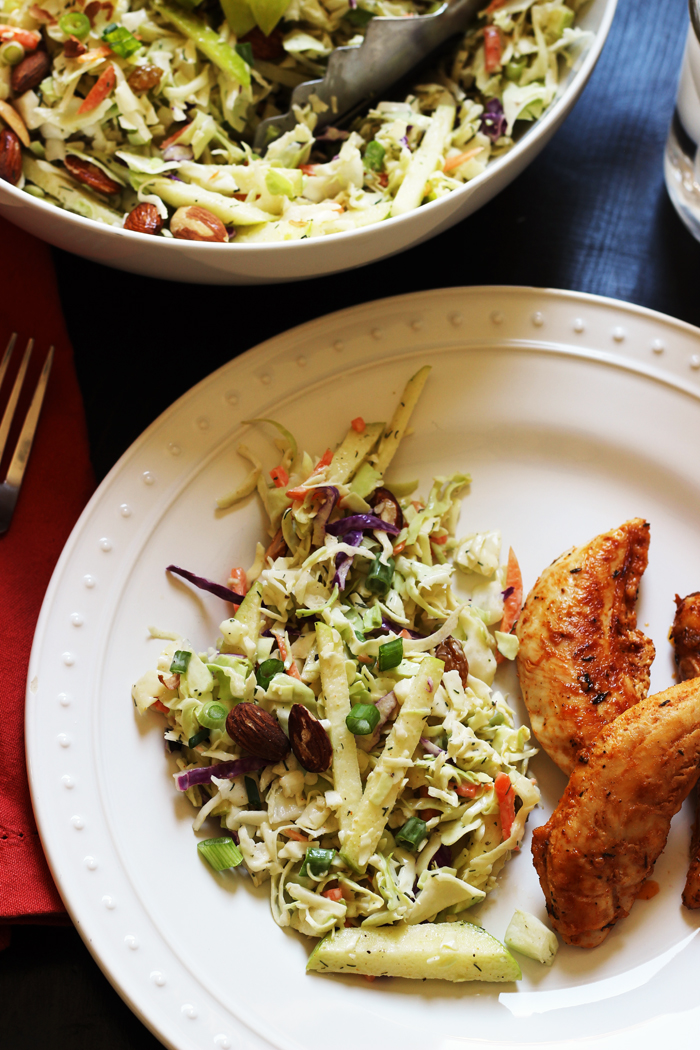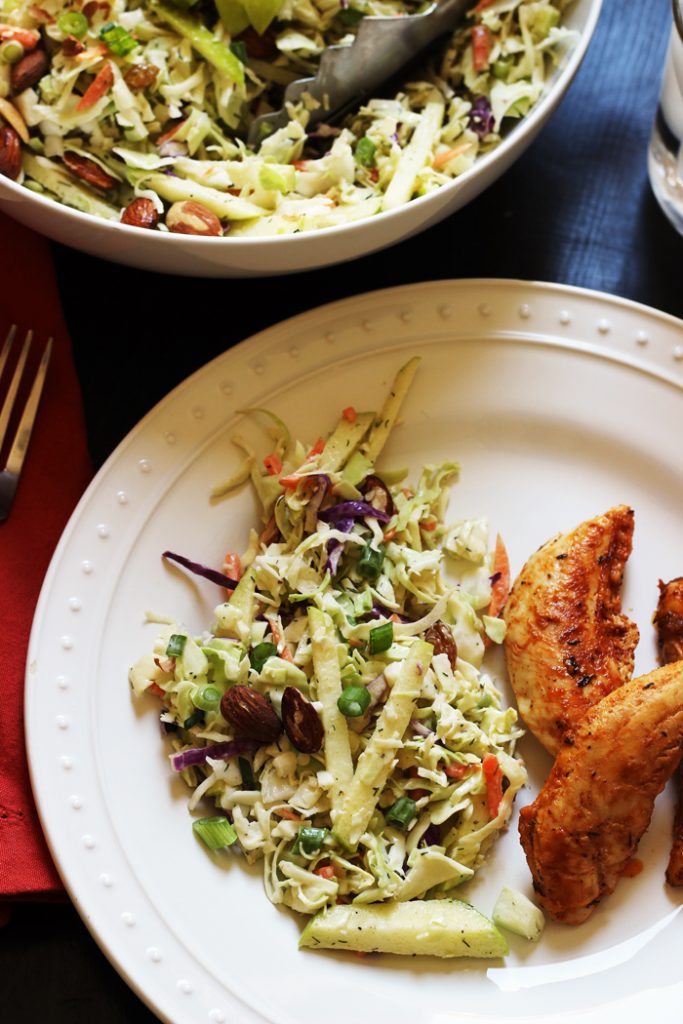 Cabbage Slaw with Apples and Almonds
Have YOU got a favorite cole slaw? I'd love to hear about it!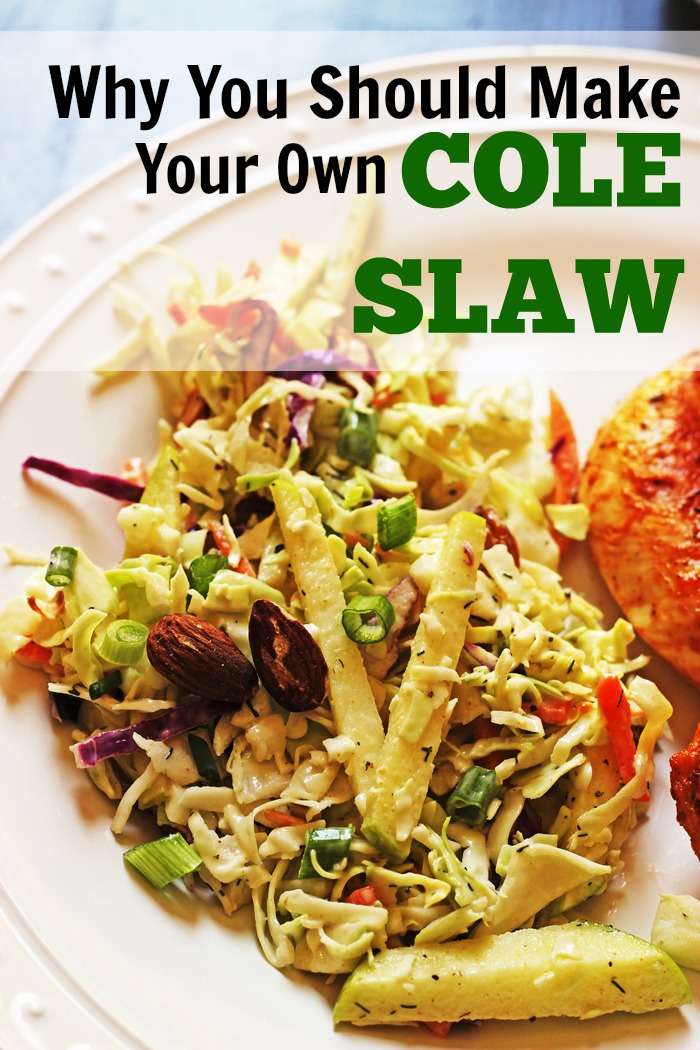 Are you looking for more good cheap eats?