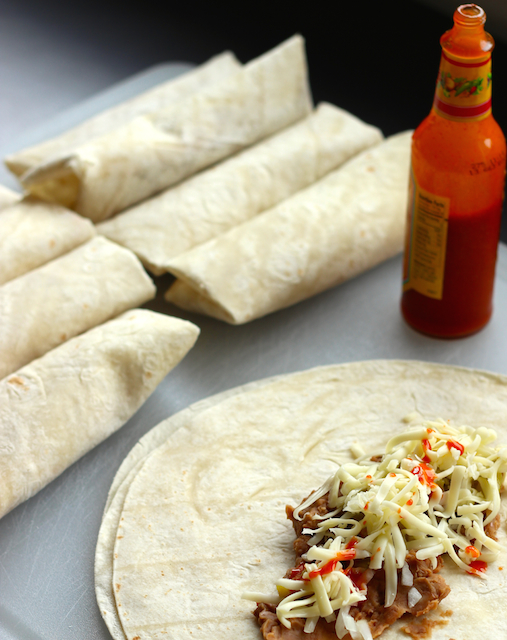 In years gone by, the noon meal was often referred to as "dinner." It comes from more agrarian times when folks had been working hard in the field since sunup and by noon were ready for a hearty meal. The evening meal was then referred to as "supper" and "lunch" was considered the same as a snack. As life has become busier for many of us, the noon meal has evolved into Lunch, a quick meal that can often be eaten on the go.
But it's still work.
Even though lunches are eaten quickly, they still involve some prep work. But, who wants to stop in the middle of what they're doing to fix a meal? That is where Freezer Cooking can help.
Salads and sandwiches are easy enough to pull together on the fly, but there are other options that can be made ahead of time and stored in the freezer.
Chili – cook in the crockpot, portion into meal-size containers, cool, label and freeze
Hamburgers – just season the meat, form patties, flash freeze on a tray, place in freezer bags, and freeze
Taco Kits: place a package of tortillas, cooked taco meat, and a bag of shredded cheese in a larger freezer bag and freeze.
Sandwich Fillings like BBQ Pork or shredded chicken to have later for Chicken Salad
Frozen Burritos are something that I recently have been making a lot of. I was skeptical that they would work for our family, wondering if they would turn out soggy or tough. But in fact, they are one of the first items to disappear from our freezer each month. I use burrito size tortillas, cooked pintos, taco meat, and grated cheese. Easy peasy.
Favorite burrito recipes:
You just gotta know how to fold 'em.
For this Freezer Cooking round, I bought about 11 pounds of ground beef. I cooked 3/4 of it and seasoned it for Burritos, Taco Kits, and to put in the chili. I made the remaining fourth into hamburger patties. It took about an hour to 90 minutes to do all that, but resulted in 20 hamburger patties (some large and some sliders), 3 dinners of chili, 24 burritos, and 3 meals of taco meat. And, I'm hoping it will buy me some time for lunches and dinners in the coming weeks.

Curious about freezer cooking? Consider purchasing my cookbook, Not Your Mother's Make-Ahead and Freeze Cookbook from Amazon, Barnes and Noble, or your local bookstore. It's chock full with over 200 freezer-friendly recipes, planning pages, shopping lists, cooking plans, and basic and advanced how-to's to making freezer cooking work for any home, family, and lifestyle.
What's your favorite lunch to make ahead?