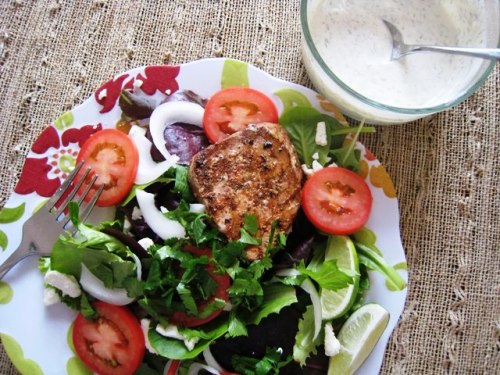 Fish Tacos are a delicious dinner. Wanna know what to do with the leftovers? Make a Fish Taco Salad! This is a great lunch or a lighter dinner meal. And you probably won't want to wait around for leftovers. Just make it, just 'cause.
Be sure to read the notes in the ingredients list if going dairy-free, paleo, or Whole 30.

Fish Taco Salad
for each person you will need:
2 handfuls baby greens or torn romaine
1 roma tomato, sliced
1/4 cup slivered onion
1 fish fillet or steak, rubbed with Fish Spice and grilled
crumbled feta cheese, omit for dairy- free
cilantro for sprinkling
lime wedges
1 batch Yogurt-Dill Dressing or this dressing for dairy-free/paleo
On a plate, layer greens, tomato and slivered onion. Place fish on the side. Sprinkle with feta cheese and cilantro. Serve with dressing and lime wedges.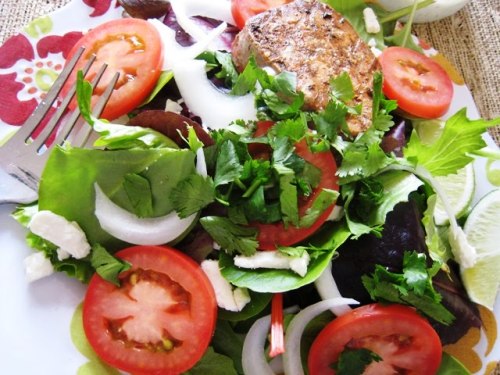 What's the most unique salad you ever ate?