Create an alternative to egg nog, by spicing up whole milk with cinnamon and nutmeg, sugar and vanilla. You'll have a refreshing drink to celebrate the season.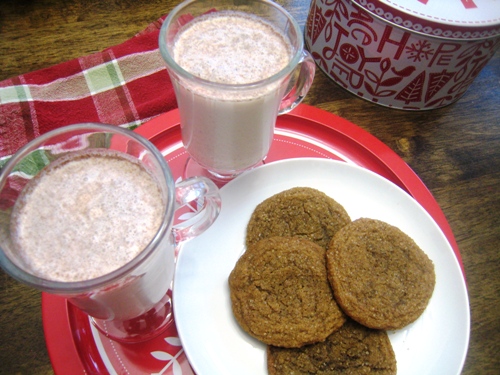 I tasted egg nog for the first time as an adult. I loved it. Later I tried a milk nog blended by a local dairy. I loved it even more.
Now that one of my children has an egg allergy, it makes sense to make my own milk nog. It doesn't require much: whole milk, cream, sugar, vanilla extract, cinnamon, and nutmeg.
Whisk it all together and what do you get?
Milk nog!
Be sure to serve it chilled and whip it well before serving. Cheers!
Recipe: Milk Nog
Ingredients
1 quart whole milk
1/4 cup cream
1/4 cup sugar
2 teaspoons vanilla
1/2 teaspoon ground cinnamon
1/2 teaspoon ground nutmeg
Instructions
In a large container or pitcher, whisk all ingredients until well blended. Serve immediately.
Preparation time: 4 minute(s)
Number of servings (yield): 4