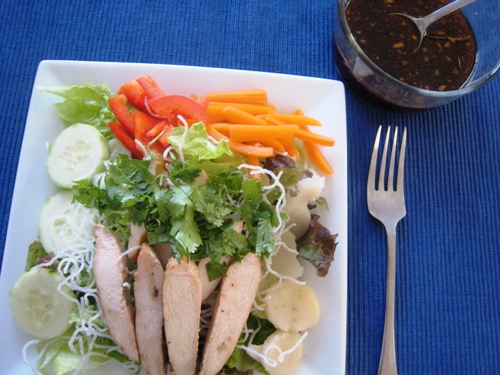 Years ago I was a TV junkie. My parents got HBO and a VCR when I was in third grade — and I never looked back. I taped every film I couldn't watch and my siblings and I watched and rewatched the ones we taped. This was thirty years ago, back in the dark ages, so you must know that this was, indeed, a phenomena.
One of the movies that we watched over and over was Mr. Mom. Starring Michael Keaton and Terry Garr, the film told the story of a car maker who is laid off, can't find a job, and stays home with the kids while his wife reenters the workforce. The film is full of Michael Keaton slapstick and some classic one-liners.
It's time to say goodbye to the woobie.
Keaton's character doesn't totally embrace his role as stay-at-home dad. In fact, at first he's more like a stay-at-home bum. But eventually he realizes what's most important (his family) and while the Rocky theme song plays in the background, he gets his act together, cleans the house, shaves, starts volunteering at his kids' school, and even cooks Chinese food.
And so, every time I cook up rice sticks, I hear the Rocky theme song and think of Michael Keaton finally getting it together.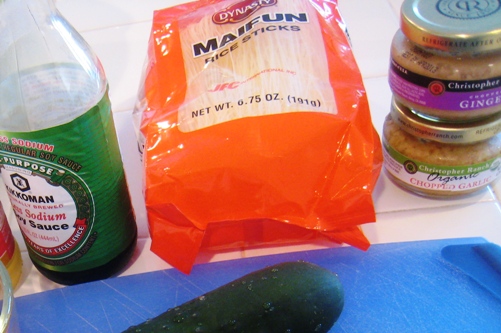 What are Rice Sticks?
Well, the package that I buy looks like that one in the picture there. And it contains thin rice vermicelli that can be fried or cooked in water. There are apparently different varieties of rice sticks and not all can be fried. I know this because I have bought the wrong kind before. But I used those in these — and it was heaven, so it's okay if you buy the wrong ones.
This is what they look like when you open the package: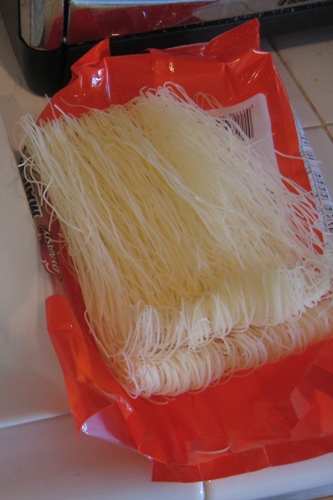 And then this is what they look like after they've been fried in boiling (400°) oil: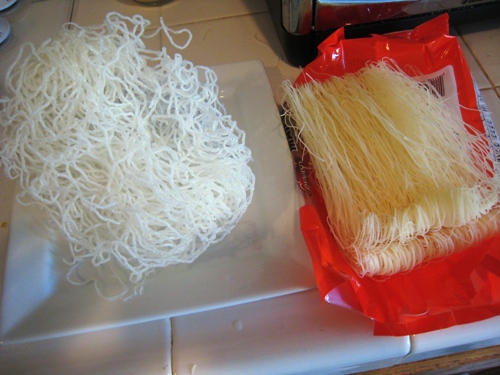 They practically explode out of the pan in a "Man-I-impress-even-myself-sometimes" kind of way. Please note that the pile of noodles on the left is a mere fraction of the amount of noodles on the right. And the oil must be HOT. Just follow the directions on the package and you'll do fine.
I bought mine at Walmart, so I imagine you can find them where you live, too. Try an Asian market if your Walmart isn't as hip as mine.
We use these to add crunch to Chicken Salads that are rocking an Asian flair, like this one. I can't bring myself to call it Chinese Chicken Salad — since my friend Donna Lee told me it wasn't Chinese. But, I think you get my drift, right?
Anywho, rice sticks add a fun element to your meal without being expensive. So, go give them a try.
What's on YOUR plate?
Welcome to What's On Your Plate?!
What's on Your Plate? is designed to be a conversation amongst good eaters.
Tell us about a recent meal. Did it meet with rave reviews? Or did it bomb? What side dishes did you pair with the star of the show? Did you try a new ingredient? Find the groceries at great prices?
What's on YOUR Plate?
Share with us a recent meal you prepared. Either link it up below or tell us about it in the comments. Please make sure that you link to www.goodcheapeats.com in your post so others know where the dinner party is.
And don't forget to visit the other good eaters participating today. I'm sure you will be inspired to make all sorts of Good Cheap Eats at your house.