This week's installation of the Small Kitchen Appliances series features the humble, yet versatile, toaster oven.
For the last ten years or so, our toaster of choice has been the toaster oven. While we have owned the pop up kind of toaster, we've found the toaster oven to be the thing for us.
My parents had one when I was a kid. I have fond memories of mom reheating those mini pizzas or making cheese toast with American cheese that puffed in a weird, waxy, plastic kind of way.
We make toast in it. But, we do lots of other things with it, too. Like make s'mores.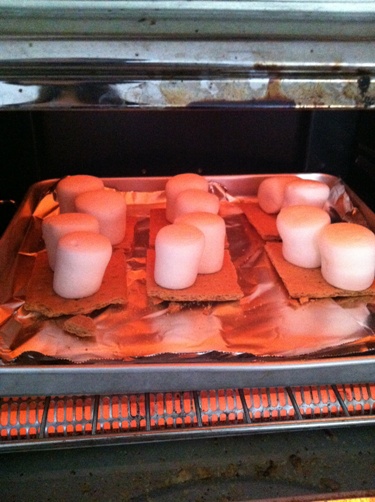 Those are pretty darn good, those indoor s'mores. It takes just a few minutes to make a half dozen or more. They are tasty and quicky. The toaster oven is perfect for them since it doesn't take too long to heat.
We make toast. We reheat waffles. We toast bagels, English muffins, and energy bars.
And when push comes to shove, we do this: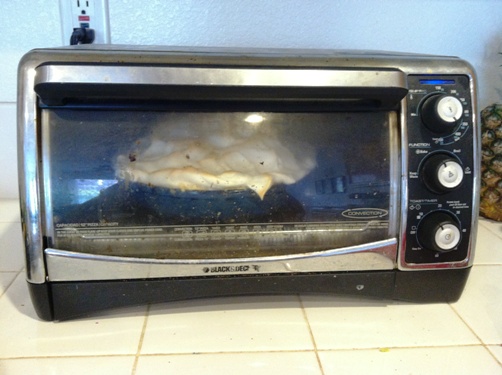 Yep, that's a pie, people! A lemon meringue pie. On Easter Sunday my oven was maxed out and I still had the meringue to brown. I crossed my fingers and let the toaster oven do it. Proof positive right here: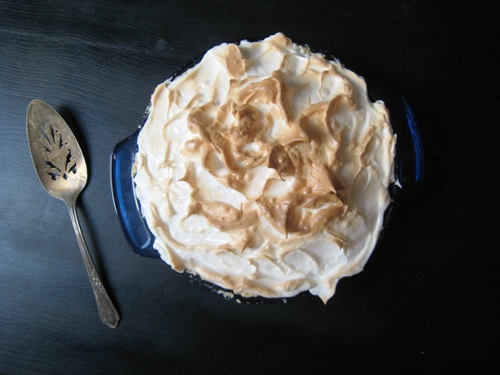 That's about the most beautiful Lemon Meringue Pie I ever made! All in a toaster oven.
True, our toaster oven is not the prettiest of small kitchen appliances. We're on our second in ten+ years. But the sucker gets daily use at our house, more so on holidays, obviously.
I love my toaster for just a few simple reasons:
It can bake or toast a number of varied dishes.
My kids can use it pretty simply.
We like toast.
There really aren't many tricks to using this machine. If you have a traditional toaster that you love, well keep at it. But, if you're in the market for something new, consider a toaster oven.
Care and storage
Since we use our toaster oven almost every day, it sits on the counter in plain view. Unfortunately, because it's used so often, drips and smudges get baked on before I have a chance to wipe them off. Like I said, it's not the prettiest of my kitchen tools. We try to empty the crumb tray on a regular basis, but otherwise, it's a low-maintenance machine.
Purchasing a machine
I think we've purchased two toaster ovens over the years. One just happened to be the only model Costco had when we were shopping. The other was on clearance at Target. I've never investigated all the bells and whistles to know if there's a "better" machine. We've always done pretty well with these random purchases.
What's your experience with a toaster oven?
Love it or hate it? Do tell.
(Check out past posts in which I wax eloquent about the bread machine, the food processor,the immersion blender, the waffle maker,  the Keurig, the electric griddle, and the home juice extractor.)