A freezer is one of the most important home appliances you can invest in.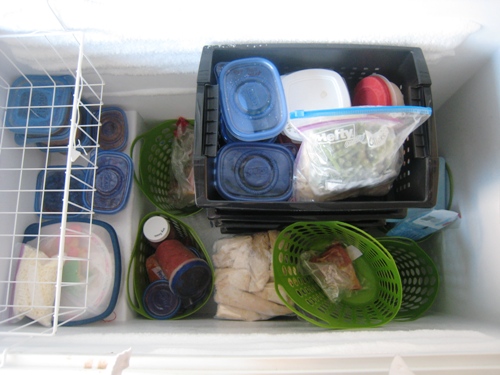 We've been talking about small kitchen appliances for the last few weeks. Since I've been on my feet for the last five hours trying to fill my freezer, lets chat about that not-so-small kitchen appliance, the deep freeze.
A freezer is certainly not small, but it's also outside the standard kitchen appliance crowd. I tend to think of the refrigerator, stove, and oven as mandatory kitchen appliances, while the the bread machine, the food processor,the immersion blender, the waffle maker,  the Keurig, the electric griddle, the home juice extractor, the toaster oven, the slow cooker, and Magic Bullet are extras.
I don't need  them to have a functional kitchen, but they sure do make my kitchen work easier, especially in this season when I'm cooking from scratch to feed a crowd.
I don't need a separate freezer, but I sure do like having one.
We bought our freezer for around $200 used. It was practically new at the time. Today it's going on 16 years old. I do worry that it may go kaput on me, but I haven't yet been able to justify the expense of buying a new one.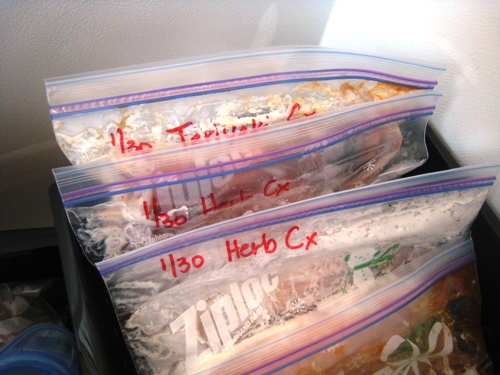 I use my freezer to store a myriad of items:
Obviously, the freezer meals are a big deal around here. You know, the book thing and all that. Tonight I held a mega-cooking session, filling our freezer with all kinds of goodies to make meal-times easier in the coming weeks. I'm so thankful that I can pull some meals out of the freezer in the next few days and not have to do so much on the spot work.
What's your experience with a deep freeze?
Love it or hate it? Do tell.