Every once in awhile we all need a quick fix. Check out these five easy ideas!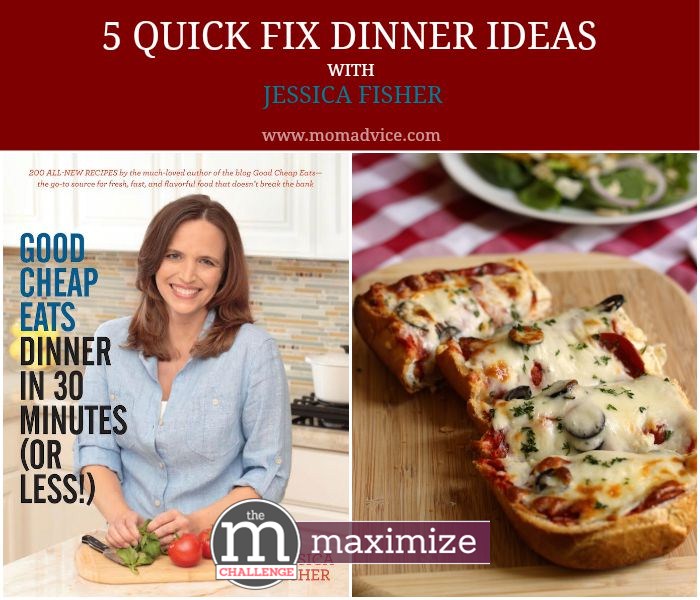 Every mom needs help to solve the different challenges that come her way. My friend Amy presents all kinds of solutions at her site, Mom Advice. Recently, she let me share 5 Quick Fix Dinner Ideas.
It's happened to all of us: 5 pm rolls around, tummies start to rumble, and you find yourself staring into the vast cavern of your refrigerator, wondering what's for dinner. Your impulse might be to say, "There's nothing to eat. Let's go out."

For most of us, this isn't entirely true. There's nothing easy to make to eat, but there's probably actual food in the house. So, what do you do? Do you give in to the impulse and pay for overpriced burgers and fries? Or do you exert yourself, as Jane Austen would say, and cook something up?

I'm going to make the case for the latter and go so far as to say, "Suck it up, Buttercup. You can do this in 30 minutes or less."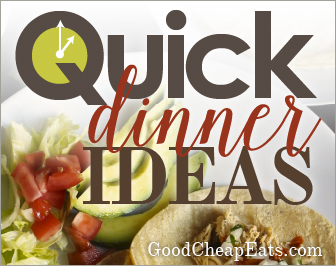 Be sure to check out the rest of the series: Quick Dinner Ideas.