This month we are eating down the pantry to save money and reduce food waste. Join me every day for the Pantry Challenge!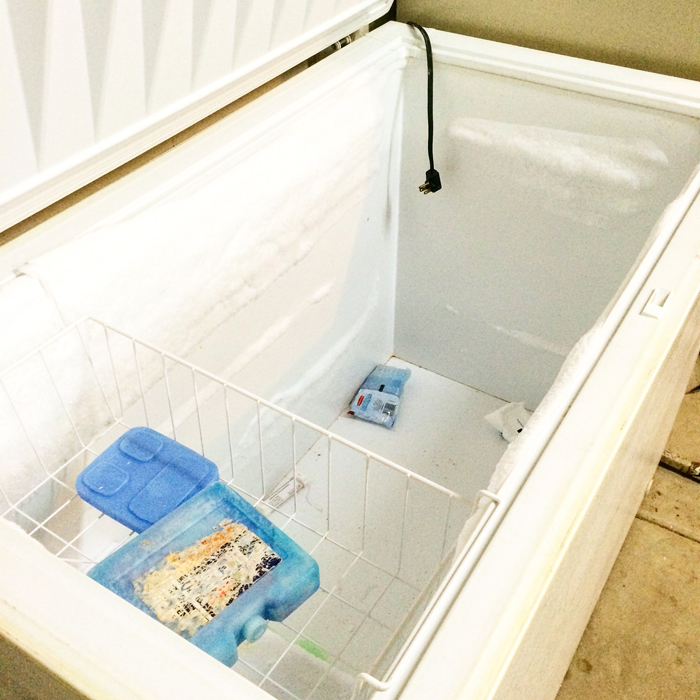 Hey! Hey! Hey! Guess what I did today?
That's an empty freezer! I was able to combine the two freezers and unplug one. Look at all that ice! It was time. I did declare bankruptcy on the mystery sauces/soups, but I'm not gonna feel bad about it. I promise to always always always label forever and ever. Amen.
Still have a LOT of oats and polenta and flax but they fit in the fridge freezer. I just need to remember that I have them. I could be baking more with flax and save on eggs!
Boom. Take that, termites.
We have one tri-tip left for Sunday's game day meal, and a bunch of ice cream, grains, and spinach. Haha! I will be doing a bigger grocery shop next week for sure.
Here's what we ate today:
Breakfast: Granola, Pumpkin Bread with Flax, Fruit, Yogurt
Lunch: Chicken Sandwiches on Homemade Focaccia for the kids; Leftover Potato Soup from last night for me
Dinner: Favorite Pot Roast, Cauliflower, Mashed Potatoes
How's YOUR Pantry Challenge going?