A Pantry Challenge can save you money, but did you know that it can save you money, time, and worries longterm?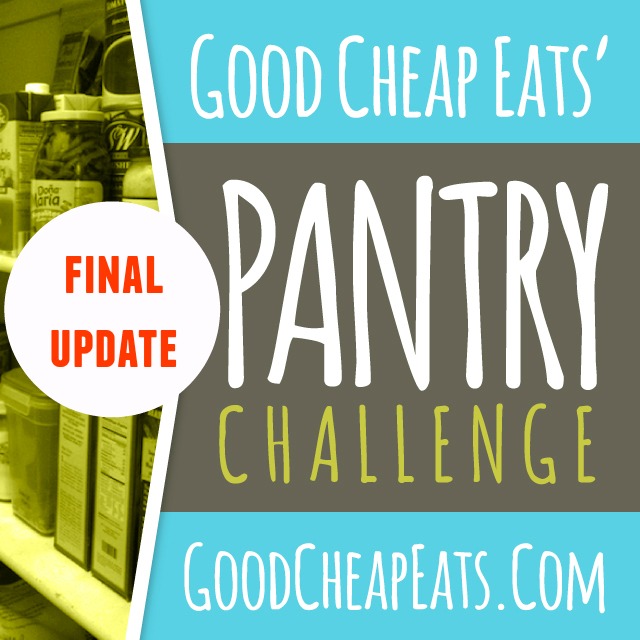 Last month's Pantry Challenge was a revelation in so many ways. Not only did we save money — our family saved over 50% of our monthly budget — but I think we all (you and me) learned a lot. Certainly eating down the pantry saves you money during the month you're in. But, there are some long-term savings that you reap.
It's been a true honor to be able to do this with you the last few years. I know that sounds weird, doesn't it? It's just groceries and what's in the cupboard. But, the camaraderie that shows itself during the PC and the encouragement that you all show me and to each other is really humbling.
Thank you for doing this with me once again. You have made our pantry challenge much more fun than if I had done it alone. (I'm still behind in responding to comments but I will catch up. Someday.)
You have once again risen to the challenge and done so well! I love the bits of introspection and learning that come through using what we have.
Here are some of the things that YOU said and learned this month:
We save money.
January has been a month of savings for us! Thanks to the pantry challenge and our focus this month on not spending, we added $3000 to our BHAG account!
We meal plan better.
Like a lot of other posters, I am finding that I am using up more leftovers and incorporating odds/ends into my meals. I am still shopping mostly like usual but more conscious of what we already have so that I can use that up first.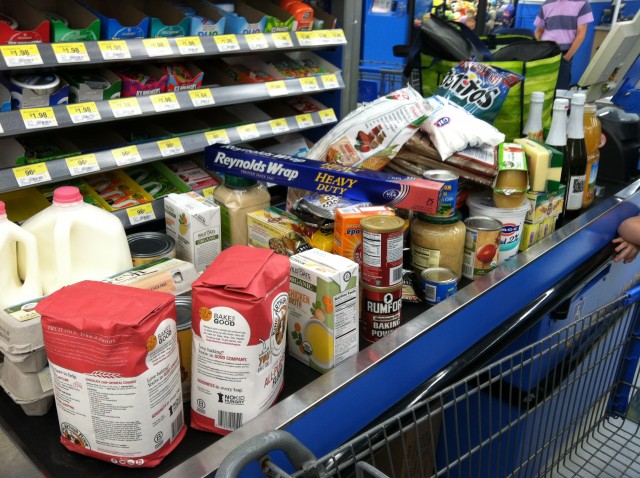 We learn to shop better.
The PC also helped me realize that there are items that I don't need to buy in the future such as several different rice varieties and specialty flours and grains, we just don't need so many choices. The PC also showed me that we eat mostly fresh produce and dairy and we add in pantry items like grains to supplement I also don't keep much meat in the freezer as I don't have a discount store around and my local supermarket doesn't offer meat sales very often. This means I can only afford to buy a weekor two worth of meat at a time. Overall the pc was a nice experience for me!
I have really enjoyed the pantry challenge this year. It really makes me stop and think before going to the store and makes me very mindful when I'm in the store.
Like some others have said, I don't really stock up my pantry and freezer like I used to. It's mostly because of doing pantry challenges, and partly because things in the freezer would get freezer burned from being in there so long. We don't eat meat that often, so I don't buy meat until we plan to eat it. We also don't eat a lot of canned food, so I just don't buy much of that anymore either.
I am very happy with the way this PC went for me. I spent at least 50% less than I normally do. One thing I'm not doing is filling up my pantry with so much stuff anymore. It's good to get things on sale and stock up but not to the point where you have to make a concentrated effort to get rid of it all again at least not for me. I promised after the last pantry challenge that I would not overfill my freezer any more and I haven't. Now I have to do the same thing with my pantry. I have to keep reminding myself that the store is only five minutes away if I really need something. Also better menu planning helps too and that's what I need to work on.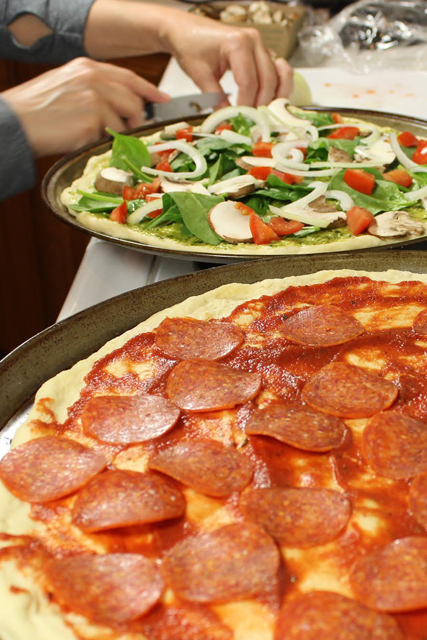 We appreciate what we have.
Have loved reading all the comments during the last 4 weeks. Makes me realise just how lucky we are to be able to do this!!!
Can't thank you enough for the Pantry Challenges, as I tell you every time, and reminding us how lucky we are to have enough to survive and survive well on what we have….Reminding us what we have not what we don't have!
As we were prepping dinner I thought to myself how fortunate (spoiled) we are that we can do a pantry challenge and still have so many options as to what we prepare.
Thanks for going on this crazy adventure with me! Would you take a minute and plug in the amount you saved on the challenge for January right here?
I'll let you know the total in a few days once everyone has a chance to sign in. I imagine this is going to be the best challenge yet!
What was your biggest take-away from the challenge?