Wondering how you can squeeze a little extra out of the monthly budget? Save money with a Pantry Challenge.
Every January for ten years, we've spent the month focusing on using up the food that we already have on hand. I had previously seen families call it their "no-spend" month, but that has never appealed to me.
We've had enough "no-spend" months for reals.
Instead, our Pantry Challenge has been about spending less, using up, and learning better shopping habits. In the old days I would buy lots of something because it was a really great deal. What happened when it turned out we didn't like it? Money was wasted, right?
A Pantry Challenge forces me to use up bad purchases, teaches me to shop better in the future, and helps us save a few pennies on groceries. By clearing out the pantry, I also rotate our stock so that fewer things last past their expiration dates.
Tomorrow ends our 4-week Pantry Challenge. I've been blogging it daily over on Good Cheap Eats. As always, the camaraderie in the comments section has been phenomenal.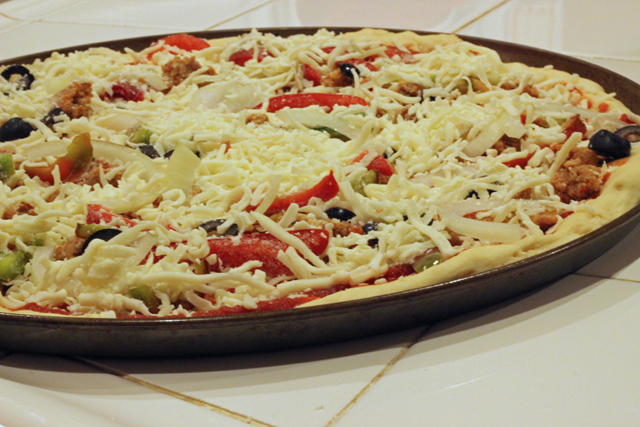 I'm thinking that we're getting more used to eating most meals at home (we have a weakness for take-out). I've also forced myself to be more creative, using up odd bits of things.
I've baked more bread.
I've cultured my own buttermilk.
I've made a lot of soup!
Normally, my grocery bill each month to feed 8 people mostly real food, sometimes organic food, has been about $1100. I'm finishing this month's Pantry Challenge UNDER $500. This includes groceries for most meals eaten at home. We didn't eat out as often in January as we usually do. Yay!
We saved over $600 this month simply by using up what we had.
Eat down the pantry.
You can do your own pantry challenge, even if it's just for a week, and you'll see how much extra you have on hand — and how creative you can be in the kitchen! Honestly, some of our best meals come when we eat down the pantry.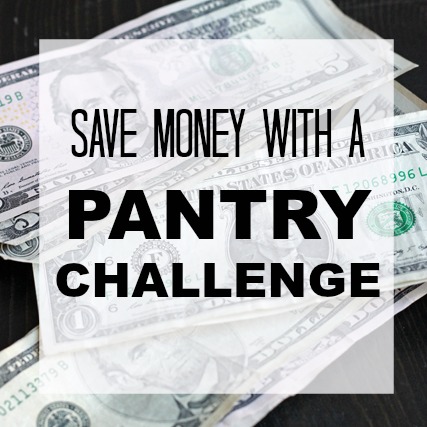 Here are some past posts I've written about doing a Pantry Challenge that can help you be successful and save money!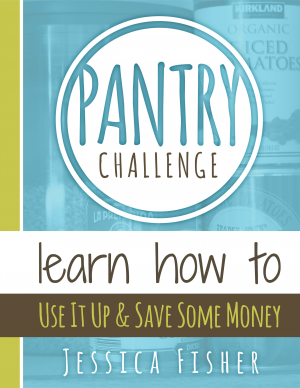 You can also grab a copy of my ebook Pantry Challenge: Learn How to Use It Up and Save Some Money.
Most of us stock more food in our cupboards than we can reasonably use in the next week. Think about how you can reduce waste and save some coin by using up what you have.
What's been YOUR experience with a Pantry Challenge?