Do you know what's lurking in your pantry? Shop your pantry to use up what you have, get creative in the kitchen, and save money in the process.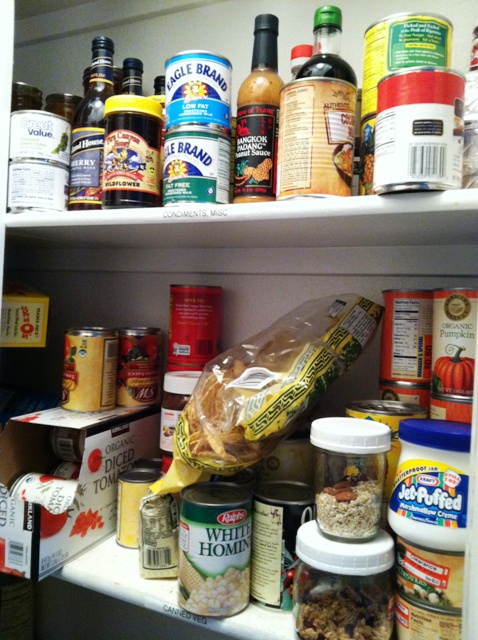 I've learned over time that I am more careful with my spending when there's not a lot of money to go around. The same holds true for food.
If my cupboards and freezer are bursting at the seams, I tend to be more wasteful. I don't measure. I don't budget. I just do what I want. However, when I let the pantry supplies dwindle, I'm a little more careful with how I cook. I economize more. I waste less. One wastes money, the other saves it.
That's one of the beauties of having a pantry challenge, a dedicated time to shop my pantry. By setting aside time in the month to use up what we have, I not only use up what we have, but I'm more careful with it, which stretches the investment even farther.
If you don't already let your cupboards go bare every once in awhile, consider it as a great means to save some money.
Ideas and Advice to Shop Your Pantry
A couple times a year I spend several weeks "eating down the pantry" so that I can make myself be more careful and intentional with what we have. It's a good personal discipline and it helps our bank account, too. Since I'm not buying more food, I save money.
If you're ready to take the pantry challenge, read through these posts to get a good start at saving some grocery money:
Do you regularly do a "pantry challenge"?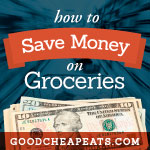 Save Money on Groceries
This is part of the How to Save Money on Groceries series. Scroll through the archives to get tips and tricks for reducing your grocery total at the checkout stand.