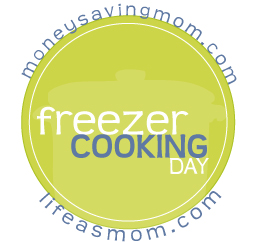 The goal of freezer cooking is to save yourself time, money, and energy.
Time is saved because on busy nights dinner can be ready and waiting for you because you've made it ahead of time. You won't be tempted to run through fast food when there's a homecooked meal at home.
Money is saved when you a) avoid the overpriced fastfood line and b) have made multiple batches of different meals, finding savings in buying ingredients in bulk and using electricity and gas in bulk during freezer cooking day.
Energy is saved, both in terms of the natural energy expended on cooking day and because you are making multiple batches. Henry Ford long ago figured out that it was easier and cheaper to make 10 of one item assembly-line style than to make those 10 items individually from start to finish.
Freezer cooking attempts to do all this for the home cook as well as the busy mom.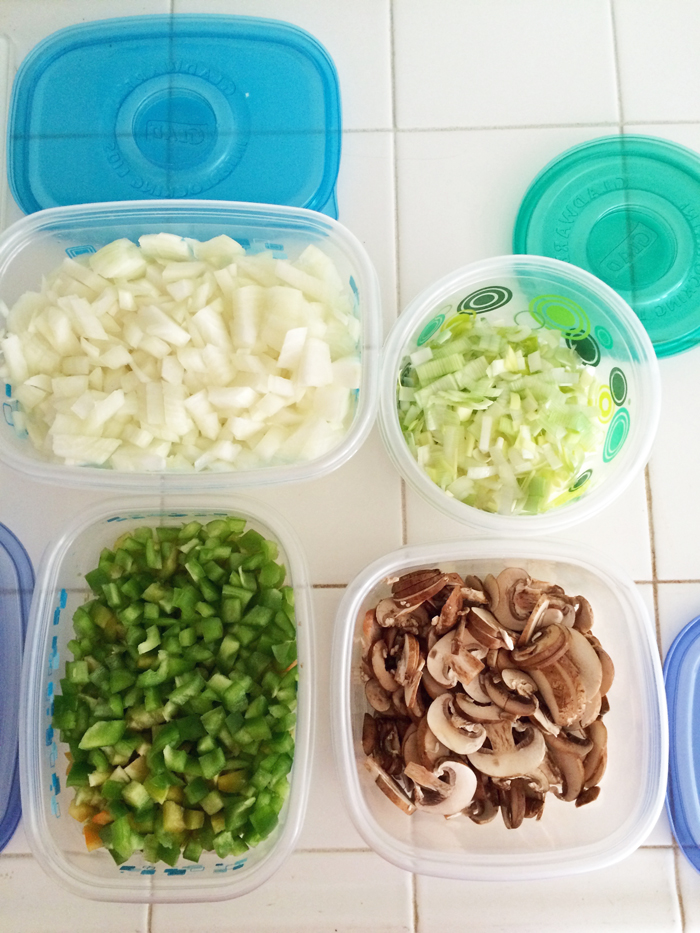 We can learn a few things from the professionals.
There's a culinary term, mis en place, which is basically the practice of having all your ingredients prepped and ready to go before you cook. It is defined in Wikipedia as the following:
Recipes are reviewed to check for necessary ingredients and equipment. Ingredients are measured out, washed, chopped, and placed in individual bowls. Equipment, such as spatulas and blenders, are prepared for use, and ovens are preheated. Preparing the mise en place ahead of time allows the chef to cook without having to stop and assemble items, which is desirable in recipes with time constraints.
This is one of the invaluable tricks of freezer cooking. You prepare a cooking plan that revolves around several main proteins or main ingredients, you prep all the necessary ingredients, and you quickly and methodically assemble your meals.
This is what I did this morning. Prepped ingredients. I didn't really want to. I am not a patient person with projects. I like to jump right in. However, I know from experience that having my prepping done ahead of time makes everything easier in the long run.
I'm looking forward to digging into the cooking and it will be all the more enjoyable, knowing that I don't have to stop to chop onions, grate cheese, or slice olives.
How do you streamline the cooking process in your kitchen?