Cookbooks are fun for reading and gaining cooking knowledge. But are you getting the most out of your collection?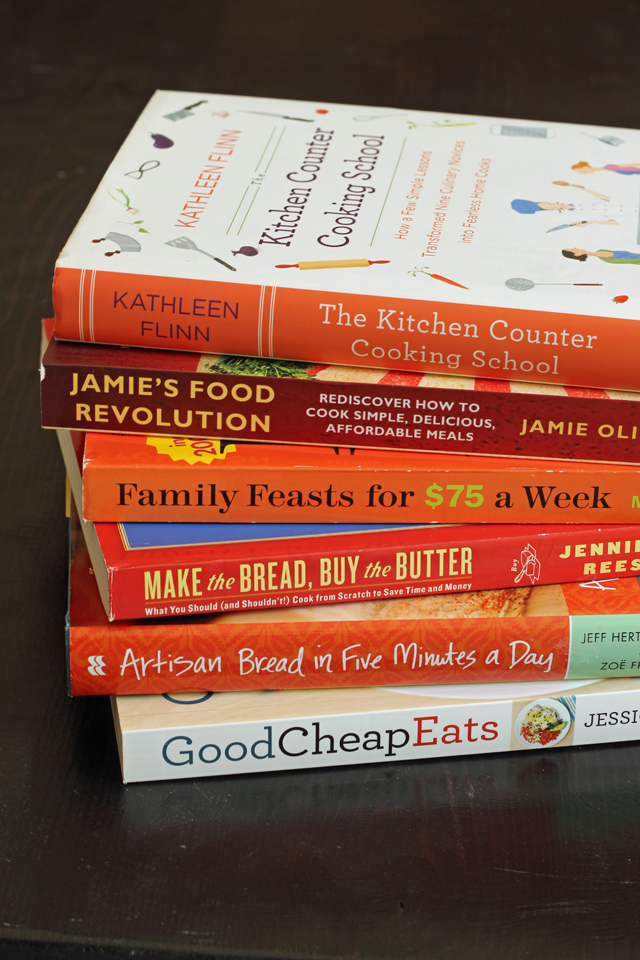 Those of us who love to cook invariably find ourselves with collections of cookbooks. Whether friends and family gift them to us or a shiny bright cover beckons to us from the bookshop window, we've got cookbooks.
Over the years, I've grown a collection of cookbooks that I really love. They get space in my kitchen and attention from me and my family.
Cookbooks: How to Get the Most Out of Them
Are your cookbooks gathering dust? Are you hesitant to buy a new one for fear you won't get your money's worth?
Consider these tips for making the most of your collection of cookbooks:
1. Read your cookbooks.
That's right. Read them, like a book. I was once introduced at a teaching position as one "who reads cookbooks as if they were novels". My friend Tami remembers that now almost 20 years later.
I'm not just a nerd. I have good reason for reading cookbooks.
Cookbook authors, present company included, spend a lot of time crafting the front matter of their cookbooks to explain how the recipes are configured and to communicate the spirit of the recipe collection. Just reading a few recipes won't really give you this info.
I've learned so much about cooking techniques by reading cookbooks. A Feast of Soups is a great teaching cookbook. Reading it was the start of my soup-making knowledge. The Bonne Femme Cookbook offers a window into the world of French cuisine for normal people. Artisan Bread in Five Minutes a Day teaches you how to bake great bread.
Over the years I've come to "know" my favorite cookbook authors. Susan Branch, though I've only met her as a groupie at a book signing, might as well be an aunt and Kat Flinn could be a cousin. I feel like I know them after reading their books and getting to know their written personalities. "Knowing them" makes me want to cook their recipes. I love the books, in part, because I care about the characters they present.
If you haven't read your cookbooks, take some time to do so. It will help you understand the author's purpose and get more out of the book.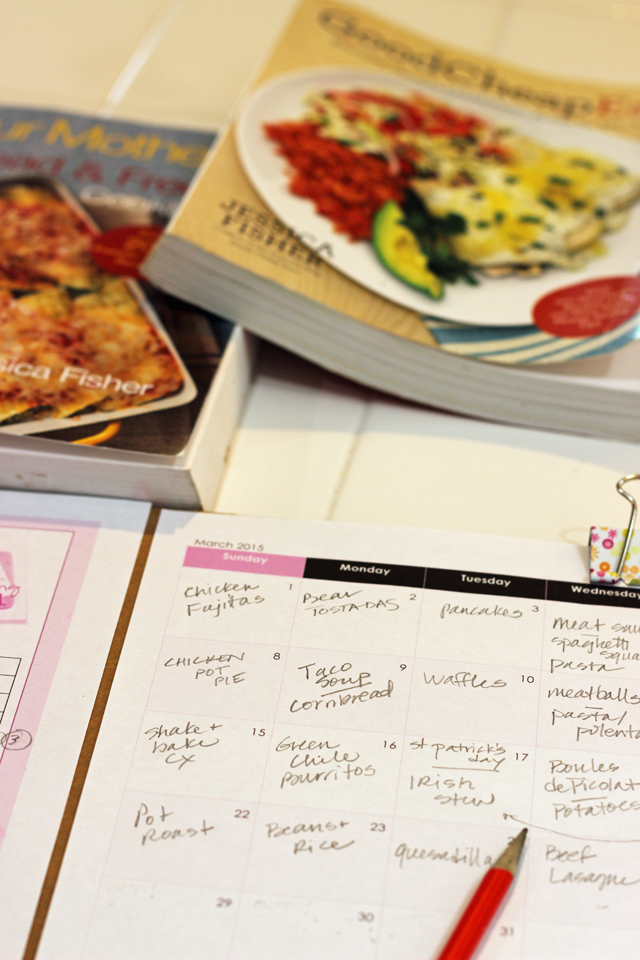 2. Meal plan from your cookbooks.
Next time you sit down to plan meals, take a few cookbooks off the shelf to guide your planning. It's easy to google, but there's something special about flipping through a well-worn cookbook and being reminded of that recipe you use make that everyone loved.
Build your meal plan from your cookbooks and put them through their paces — and don't forget to flag recipes that you want to try in the future.
3. Change the recipe.
Don't be afraid to make adaptations to recipes based on what you have on hand or what you like. However, keep in mind that most cookbook writers would plead that you make the recipe their way first. Since they've tested indepthly, their way should be guaranteed to work. Once you know what it should taste like, feel free to branch out on your own with adaptations.
4. Chat with friends about their favorite recipes.
Chances are you haven't tried every recipe in every one of your cookbooks. Ask friends who own the same books what their favorite recipes are. You'll get a heads up on what to try next and can offer your own tips about recipes you've tried.
What strategies do YOU use to maximize your cookbooks?