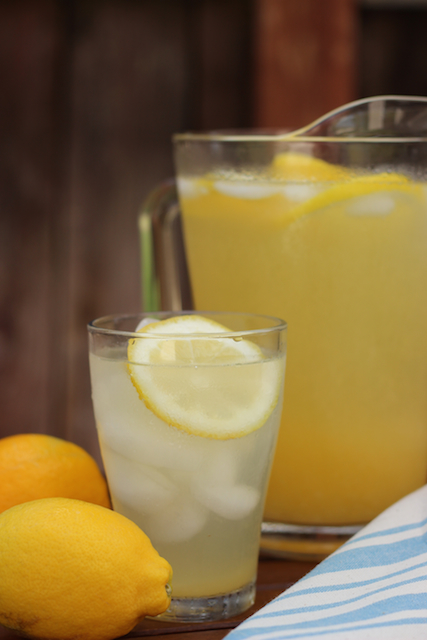 Lemonade is a huge favorite at our house. In fact, the other night, hubs requested a date night stop at Chick-fil-A for lemonade instead of the Peet's coffee that he would normally indulge in.
Thankfully, my dad has a Meyer lemon tree growing in his backyard so during lemon season, we get to drink lemonade to our heart's content. A delicious way to get your day's supply of Vitamin C.
Here's our recipe for lemonade that matches Chick-Fil-A anyday.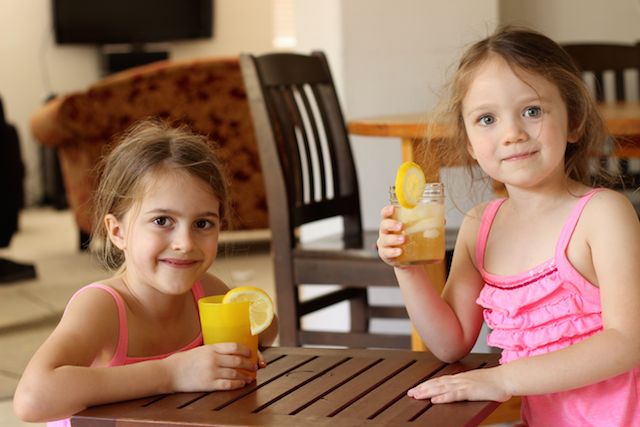 Lemonade Like Chick-Fil-A
1 1/2 cups freshly squeezed lemon juice
1 1/2 cups sugar
5 cups water
In a large pitcher, combine the lemon juice and sugar. Stir until the sugar has dissolved. Stir in the water. Serve over crushed ice.
Do you make lemonade from scratch?