Kitchen tools can be a super help to making good, cheap eats. Here are a few tools, you might not think belong in the kitchen, but they do.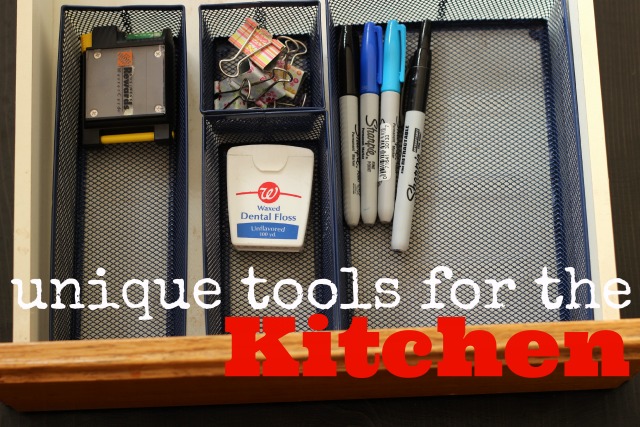 If someone were to peer into my kitchen gadget drawers, they probably be first struck by the sheer immensity of the collection. It is sometimes hard to shut the drawer, I admit.
But, they also might be surprised by some of the unique "tools" that I keep in my bag of tricks. They come from the drug store, the hardware store, and the office supply store. Yes, really!
I use these on a regular basis and get a little miffed if I find that one of my minions has removed said tool from the kitchen. Allow me to introduce you.
1. a tape measure
Years ago I asked FishPapa to get me a small tape measure. (He works in the carpentry trades and finds himself in a hardware store at least once or twice a week. I never have to go there, and I love that!)
I love the little sizes he has found. They aren't super long tapes, similar to this tape measure key chain, but they are great when I need to measure the size of a pan or if I want to verify a measurement of something in a recipe. My editors are always asking me what size was that, so this tool is super great for me.
Even if I wasn't in the recipe development business, I like to be able to measure ingredients or methods when I'm following someone else's recipe so I can make sure it turns out correctly.
2. binder clips
I use binder clips all the time to close bags and to keep parchment from sliding all over the place. Forget expensive chip clips, you can get binder clips by the truckloads at back to school sales, so stock up next time and solve all your bag closing, paper-sliding needs. (On Amazon, they are about ten cents a piece for this kind.)
3. dental floss
Thanks to Amy's tutorial on making cinnamon rolls for the freezer, I keep unflavored dental floss in the kitchen drawer at all times. It's come in very handy for slicing cinnamon rolls, swirled garlic biscuits, and other doughs that I don't want to squash.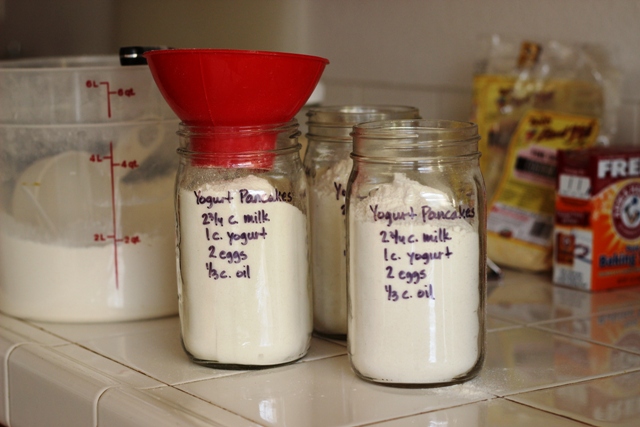 4. sharpies
I've slowly been making the transition to using glass canning jars instead of ziploc bags or plastic containers. I'm not convinced about the purported healthy benefits of glass over plastic, but I do like the look.
I use a sharpie to label my containers, whatever kind I'm using. Eventually the sharpie washes off, but it's a great way to remember what I have. (You can also use rubbing alcohol to remove the marker if it doesn't wash off soon enough for you.)
So, they might not be your average kitchen utensils, but they sure do help me in the kitchen.
Do YOU have an odd gadget that helps you in the kitchen?