Summer is a great time to shift our gaze toward eating healthier foods and creating some better habits. Here are some of my favorite tools to help you eat healthy this summer.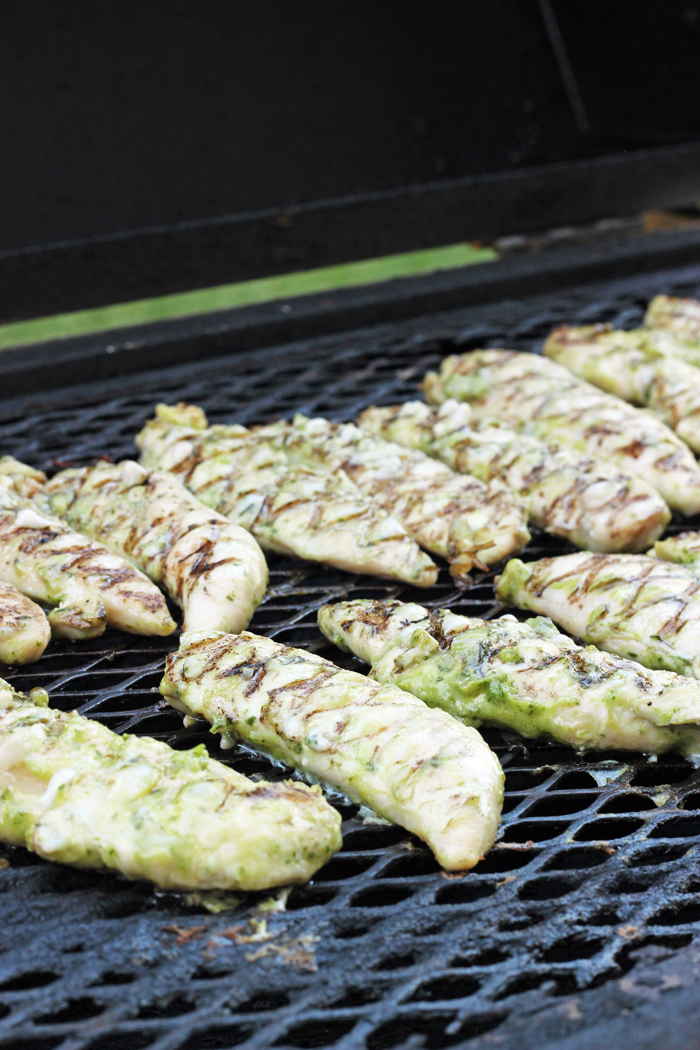 While the official start of summer is till a couple weeks away, I'd say that the spirit of the season has begun. With the change in rhythm, I find myself wanting to exercise more and eat better. In fact, I've exercised every day this month. I know, that doesn't seem like much, but it's a start!
With exercise comes the extra motivation to eat healthy and make sure that my family does, too. Over time I've learned that the tools I have in the kitchen have a direct impact on my cooking habits. Some really do help me cook and eat healthy foods better than others.
Today, here's a small selection of the kitchen tools I lean on almost daily.
Tools to Help You Eat Healthy This Summer
A great skillet
Summer time eating at home means avoiding the oven whenever you can. I find that a quick saute or skillet dish can come together in 20 to 30 minutes, meaning dinner is quick and easy without my getting hot and bothered.
It took me awhile to find a great skillet, but when I did, I bought TWO. I love this Cuisinart line. I have the 12-inch size with a glass lid, but have a smaller size like this one on my list next.
To-go boxes
I love being able to package up a salad for the beach or send my husband to work with meals that are good for him. We use these meal prep boxes for his lunches most often, but my kids love divided trays like these.
A salad spinner
Summer is salad season! Salads are perfect make-ahead, healthy meals. Invest in a good salad spinner so that you can quickly wash and dry salad greens. I love this Oxo model that I bought last year because the bottom easily converts to a salad bowl.
A good digital scale
I've had this Eat Smart digital scale for almost a decade. I've changed the batteries once. Otherwise it keeps on chugging along. I love it for weighing flour in baking but also for portioning foods like cheese so that I don't overdo things. Ahem.
An outdoor grill
Cooking your food on an outdoor grill not only helps you prepare leaner proteins and vegetables (as opposed to frying), but it also keeps the kitchen cooler. We have a discontinued Holland grill, similar to this Holland Liberty Grill. It has been going strong for over 7 years.
One of the things we love about it is that the grilling surface has smaller holes instead of large slats. We can easily grill the smallest foods, like shrimp or small vegetables without worrying about them falling through. The heat is slow and steady, so we don't have to babysit food that might otherwise burn, like hot dogs and brats.
Some quick snacks
Despite my best intentions to make homemade and eat healthy, sometimes the days just get away from me. It's nice to have a healthy snack, like a Larabar, to hold me over.
What tools help YOU eat healthy in the summer?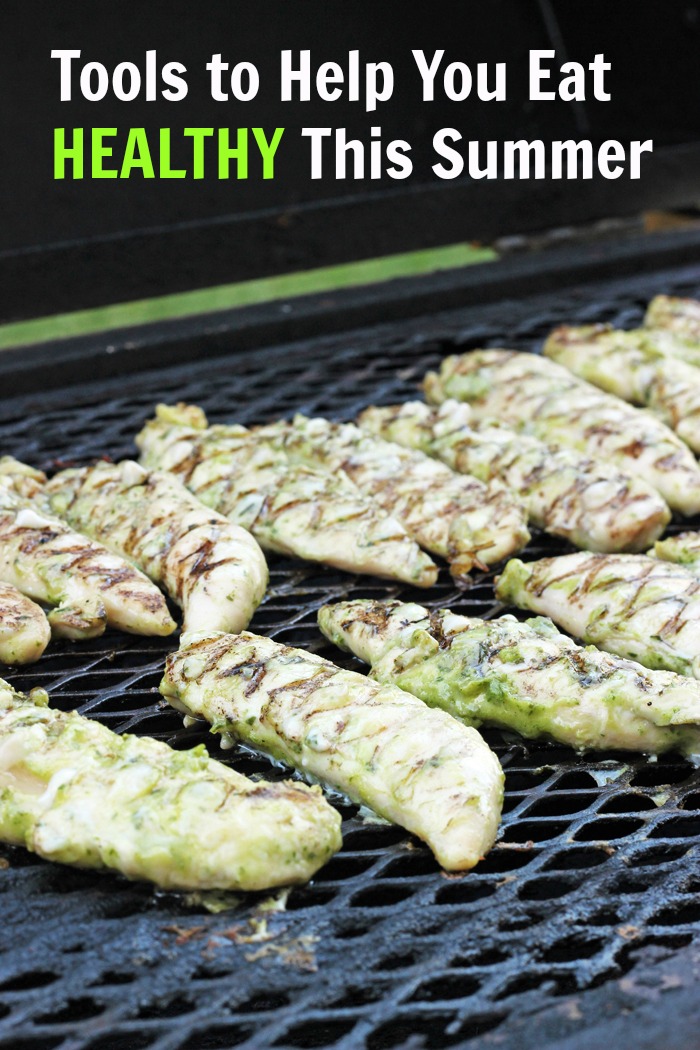 Are you looking for more good cheap eats?