Roast vegetables in bulk and then freeze them in meal-sized packaging to use later. They'll give rich flavor without a lot of fuss.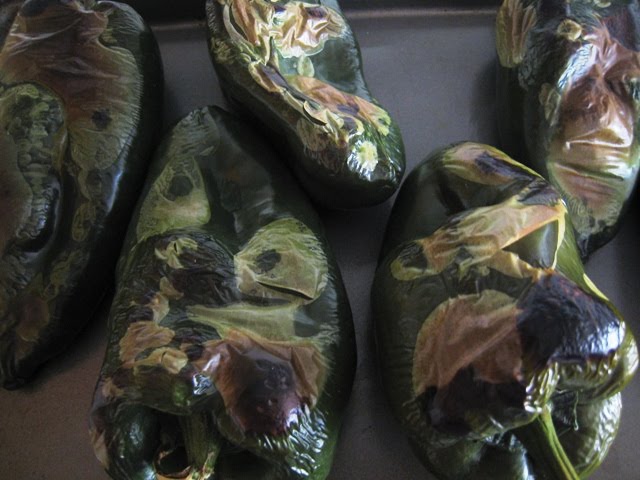 Roasted vegetables add rich flavor to any number of dishes. These tasty tidbits would include roasted garlic, roasted peppers and chiles, and roasted tomatoes.
The trick is that roasting often takes awhile. There's prep time and slow cooking time — and many of us don't have the luxury to cook that way every night of the week.
One solution is to roast a bulk batch of vegetables and then freeze them for later. Whenever I see a great sale on poblano chiles, I snatch up a dozen of them to roast and freeze. This takes a lot of work out of meal prep and makes it easy to add these rich flavors to any number of dishes I'm making.
Here are some of my favorites:
This week I roasted the excess of cherry tomatoes that I had on hand. You can do this with roma or with slicing tomatoes as well. Once they were cooked and cooled, I placed them in a freezer container. Throughout the coming weeks, I can grab a few to add to soup or chop into dressings, sauces, or dips.
That little bit of work on a lazy afternoon will reap huge flavor in weeks to come.
31 Days of Freezer Cooking
For more ideas about how to make freezer cooking work for you, follow along with us here in October as I post 31 Days of Freezer Cooking. You can see past posts here.
For even more Freezer Cooking how-to's you can also buy my book,Not Your Mother's Make-Ahead and Freeze Cookbook.
Don't want to miss a post in this series? Subscribe to 31 Days of Freezer Cooking by RSS oremail.