Knowing your eating habits as well as setting goals for yourself can be a great starting point for successful meal planning.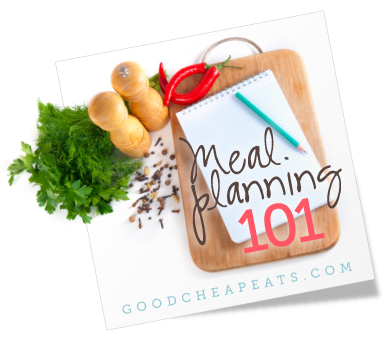 Last week, I introduced a new series here on Good Cheap Eats: Meal Planning 101. Over the next few months, I'll be talking about different aspects of meal planning and how it can help us save money, eat well, and enjoy good times with friends and family.
There's no doubt that we can prepare spontaneous meals and still reach those goals. But, sometimes those efforts are hit and miss.
Having a plan can help you reach the food goals you have for yourself and your family.
It was so inspiring and thought-provoking to read your comments and questions on the introduction post. I think we have plenty to talk about in the coming weeks!
If you missed that post, feel free to hop on over and add your two cents. I'm taking copious notes and brainstorming ways to tackle some of the challenges you've shared.
Each week I'll be suggesting different homework assignments as well as offering tips for making your meals better fit the life you live.
Know Your Eating Habits
So, where do we start? Seeing as we're coming from all kinds of experiences, diets, and lifestyles, I figure we'll start at the beginning. Along the way, more experienced folks can give their input to newbies, and even us old timers can learn some new tricks.
For me, "the beginning" means analyzing where you are, what your eating habits are, and where you want to go. Just like planning a trip, you take a look at your destination and your starting point. You determine how you want to get from point A to point B.
Meal planning, cooking, and enjoying good meals is a pretty tasty journey.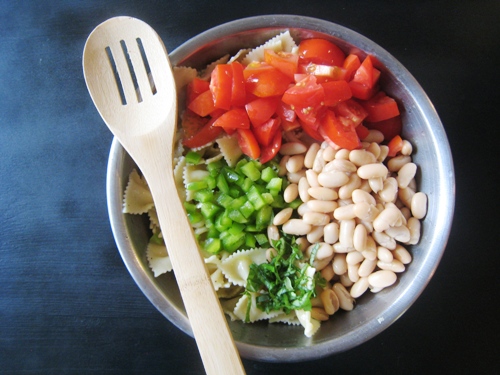 So, where do you want (or need) to go in your family's eating habits? Some of us want to lose weight, eat fewer processed foods, or even eliminate allergens from the diet.
Think about what you want your average meal to be like. What are your priorities for how you nourish your body? This defines where you want to go.
What are your current habits?
This week's assignment is to figure out your own habits (and those of your family).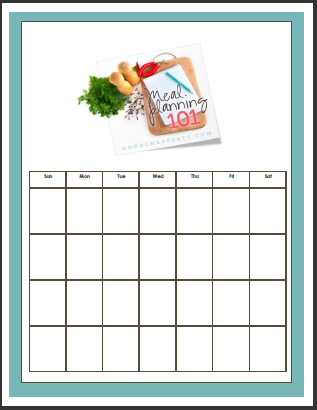 1. Record it.
Keep a record of what you eat for a several weeks. Just write down what you have for dinner and whether or not everyone liked it. Make whatever notes you'll need to remember if that meal was a hit or not. You can download this calendar to keep a record for the next four weeks.
Write down every dinner that you actually eat. You're going to refer back to it later. Add a star or happy face if the meal was a success. It it was a total disaster, mark that, too.
As Steph suggests in the comments below, add a little note about what was on your schedule that day. Was this a soccer practice night? Would the meal have worked on a different night, just not a night when you have a lot going on. Our eating habits are effected by our lives, that much is true.
For me, creating this log of our meals during the Pantry Challenge was helpful in seeing which meals were successful and which weren't — all without any fancy planning.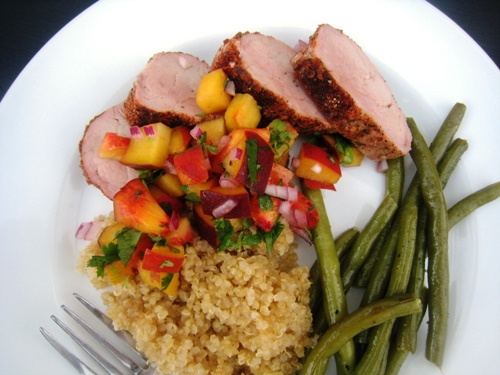 2. Determine your goals.
Ask yourself, "What are our goals? What's most important in how we eat?" It might be that you want to stay under budget, keep to certain culinary standards, eat healthfully and unprocessed, or a combination of them all. You might be pressed for time and need meals on the go in addition to the above. You might have a myriad of goals.
Determine for yourself what's most important and prioritize those goals.
Currently for our family, I'm trying to reduce the amount of processed foods in our diet as well as eliminate certain ingredients like unfermented soy (it's in practically everything), dairy containing hormones, pink slime, as well as ingredients that are unrecognizable as food.
3. Analyze your habits and preferences.
Consider the following questions so that you can look at your family's habits more objectively.
What do you like to eat?
What goes to waste and why?
What prevents you from meeting your food goals? Is it poor planning, crazy schedules, or something else?
What makes a meal a success? What signifies a train wreck?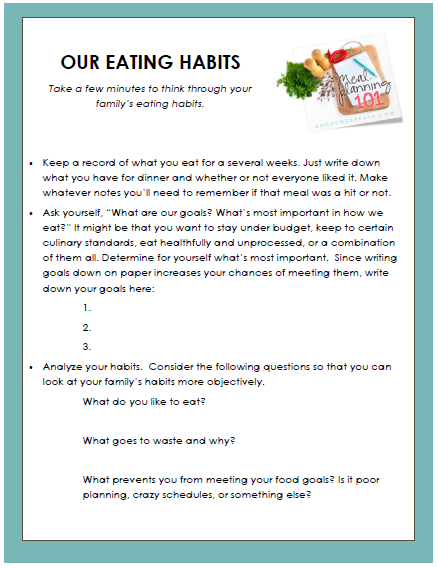 Download this Eating Habits worksheet to help you see it all in black and white.
4. Create a meal planning notebook.
If you don't already have some kind of household planner, you might want to create a small meal planning notebook. (This is a class, after all!)
With a notebook, you can refer back to these goals that you set for yourself and include those in future meal planning. We'll be adding to these notes in the future, including all kinds of brainstorming ideas and checklists to help you make the meals you want to eat.
Once you know where you are and where you want to go, you can better determine the steps to get you there. Next week, we'll talk about building a catalog of recipes and meal planning ideas.
What's one of your food goals?