Want to get dinner on the table quickly? Then tool up with these kitchen helpers.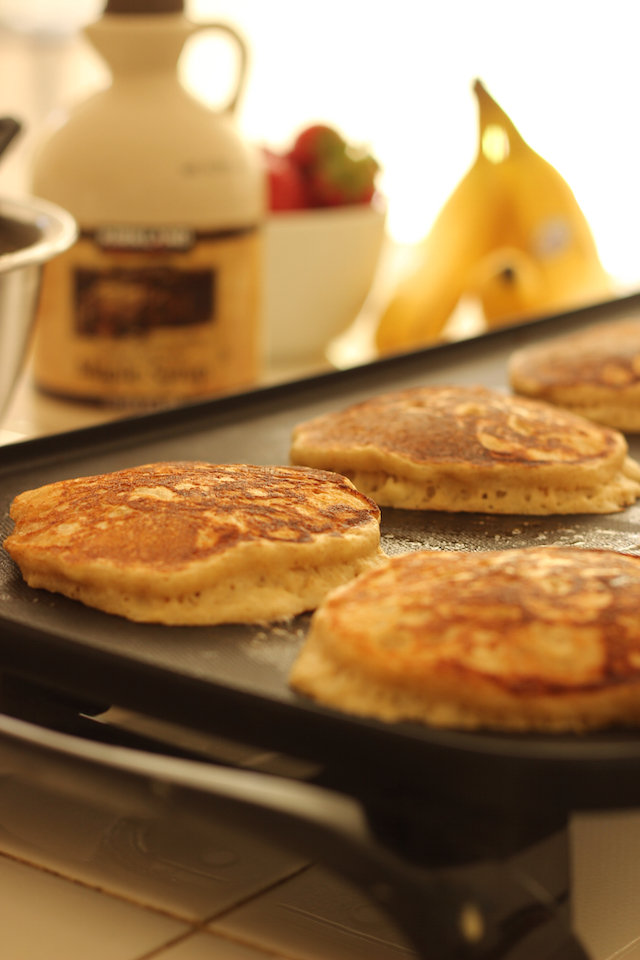 Dinner is an event at our home. Well, sometimes. Sometimes it's an event. Sometimes it's a chore. I mean, sometimes there are more important things to do than make dinner. As much as I love a long, drawn-out meal with great conversation, sometimes I need to get it and go.
A couple years ago, I started thinking about how I could speed up my meal prep. While I love to putter in the kitchen and I LOVE to fill my freezer, some nights I just need a quick fix. Don't you?
A quick-fix dinners doesn't have to be boxed mac and cheese. I've been pleasantly surprised to see what amazing meals can be prepped in less than 30 minutes.
I confess, I do have a small arsenal of tools to help me pull this off. Here are five of my favorite tools that help me make dinner quickly:
Kitchen Tools to Help You Make Dinner Quickly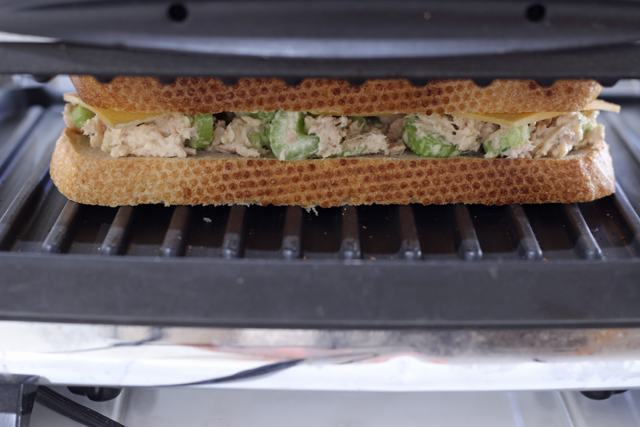 Want to get dinner on the table quickly? Then tool up with these kitchen helpers.
A panini press
My panini press makes grilled sandwiches come together in a matter of minutes. Since I don't typically butter the bread for panini, the process is lightening fast to prepare meals like Tuna Melt Sandwiches and Turkey-Cheddar Melt with Grilled Onions and Spicy Mayo.
I was given a machine like this panini press several years ago, and it's holding strong.
A rice cooker
There are lots of ways that I like to cook rice: stovetop, oven, or rice cooker. The rice cooker is one that is low on heating up the kitchen (or me) and takes care of it pretty seamlessly. My 17yo makes rice all the time in the cooker.
We have an older model of this basic Black and Decker rice cooker, but I've heard that Aroma is the brand that really knows rice. When our cooker kicks the bucket, I'll upgrade to something like this one.
A food processor
Mary Goldman, an old friend of my aunt, was downsizing her home when we were first married. She gave me her Cuisinart, probably one of the first of its kind. My mom had never really used hers, so I was a skeptic. Turns out I came to love it. LOVE it.
I use my food processor most often to make homemade mayonnaise, but it's equally a speed demon at making pie crust, shredding cheese, blending salsa, and any number of other yummy dishes.
I have two, a 12yo one like this model and this one with the bells and whistles. You can stick with the basic. Trust me.
An electric griddle
An electric griddle helps us make many items at one time. Even if yours is a small crowd, the bulk cooking will do wonders for your food prep. You'll be done in no time! I've gone through about two or three. I typically buy whatever's cheapest when I'm shopping.
Some of our favorite recipes include: Whole Wheat Banana Pancakes, Corn Tortillas, and Chimichangas.
Cooking at home will save you money and help you eat better. Cooking it quickly will help you avoid that siren song of take-out and make it easier for you to enjoy home cooked meals, no matter your schedule.
What tools help YOU out in the kitchen?
I'd love to know what works for you to speed up your cooking time and eat sooner. I'm particularly interested in hearing your slow cooker stories since that's a tool I'm not yet brave enough to try.