If one of your food goals this year is to add more fruits and veggies to your diet, smoothies and fresh juices are a tasty way to do it! Check out these great recipes.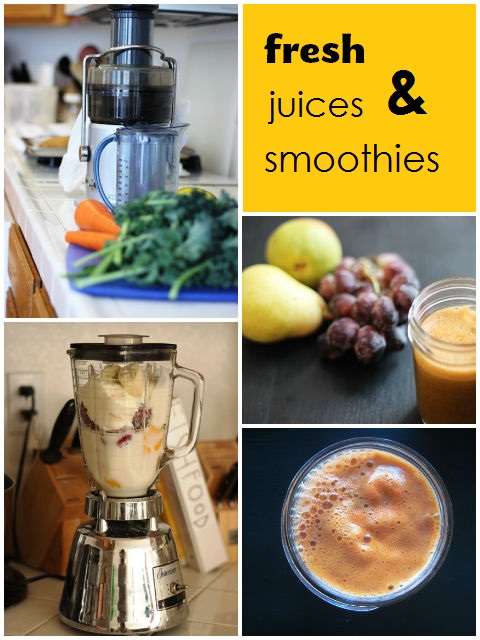 While there is all kinds of conflicting information out there about health and nutrition, I have found a few commonalities in my travels:
reduce your processed sugar intake
increase your fresh fruits and vegetables
Making smoothies and juices at home helps you do both these things in a tasty, refreshing way.
Tools of the trade
You do need a couple tools to make it easy. Here are some that we've used:
(While I'd love a high-speed blender, that's just not in the budget at the moment.)
With one of these handy kitchen appliances, you can make a variety of homemade juices and smoothies. To make it easier for your people to consume their drinks, consider building a smoothie station or freeze smoothies and juices so that they're ready to go. You can also make them into homemade popsicles.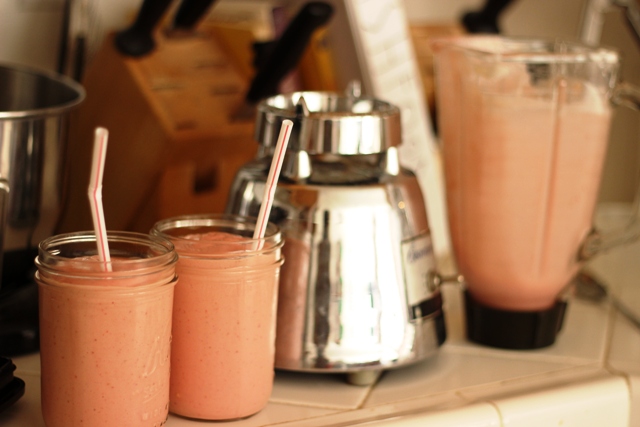 Try one of these easy smoothie & fresh juice recipes: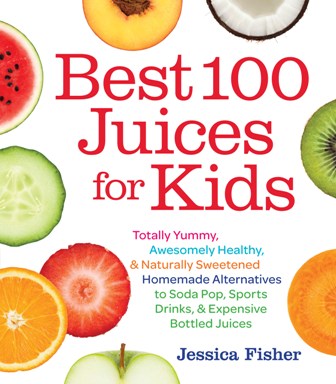 Best 100 Juices for Kids
My next book, Best 100 Juices for Kids: Totally Yummy, Awesomely Healthy, and Naturally Sweetened Homemade Alternatives to Soda Pop, Sports Drinks, and Expensive Bottled Juices, is currently available for pre-order.
The book includes a variety of juice and smoothie recipes as well as popsicles, sports drinks, slushies, and sparklies. It's an ideal handbook for anyone (not just families) who wants to make the switch from processed, overly sweetened beverages.
The recipes are all FishKid-tested, FishMama approved. 😉
How do YOU make juices and smoothies easier at your house?