The following content is sponsored by Noodles and Company. All opinions are my own.
Did you know you can customize Mac & Cheese and make it "anything you want"? Celebrate #NationalMacandCheeseDay with deliciously comforting macaroni and cheese, customized to suit your craving at Noodles and Company.
While 2019 was the year of the vegetable for me, 2020 has me leaning on things I can count on to bring me comfort: my husband, my kids, British mysteries, and mac and cheese.
No matter the cheese or the noodle, the delicious combination of pasta and fromage is one that can make me feel better whatever the circumstances. During quarantine, we indulged in macaroni and cheese on the regular. And even now when things are starting to open back up, I find myself leaning on cheesy noodles for meal planning.
And for good reason.
There are so many ways you can make it!
How to Customize Your Mac & Cheese
I confess, in the past I've been somewhat of a purist when it comes to macaroni and cheese. Simple elbow noodles and cheddar cheese are plenty good, but lately, my eyes have been opened to the possibilities.
Buffalo Chicken?
Bacon and spinach?
Jalapeño and tomato?
Ham and Gruyere?
All of these work fantastically well with macaroni and cheese. Think about the flavors you love and add them in. You can do this at home, but you can also get it when you're dining out.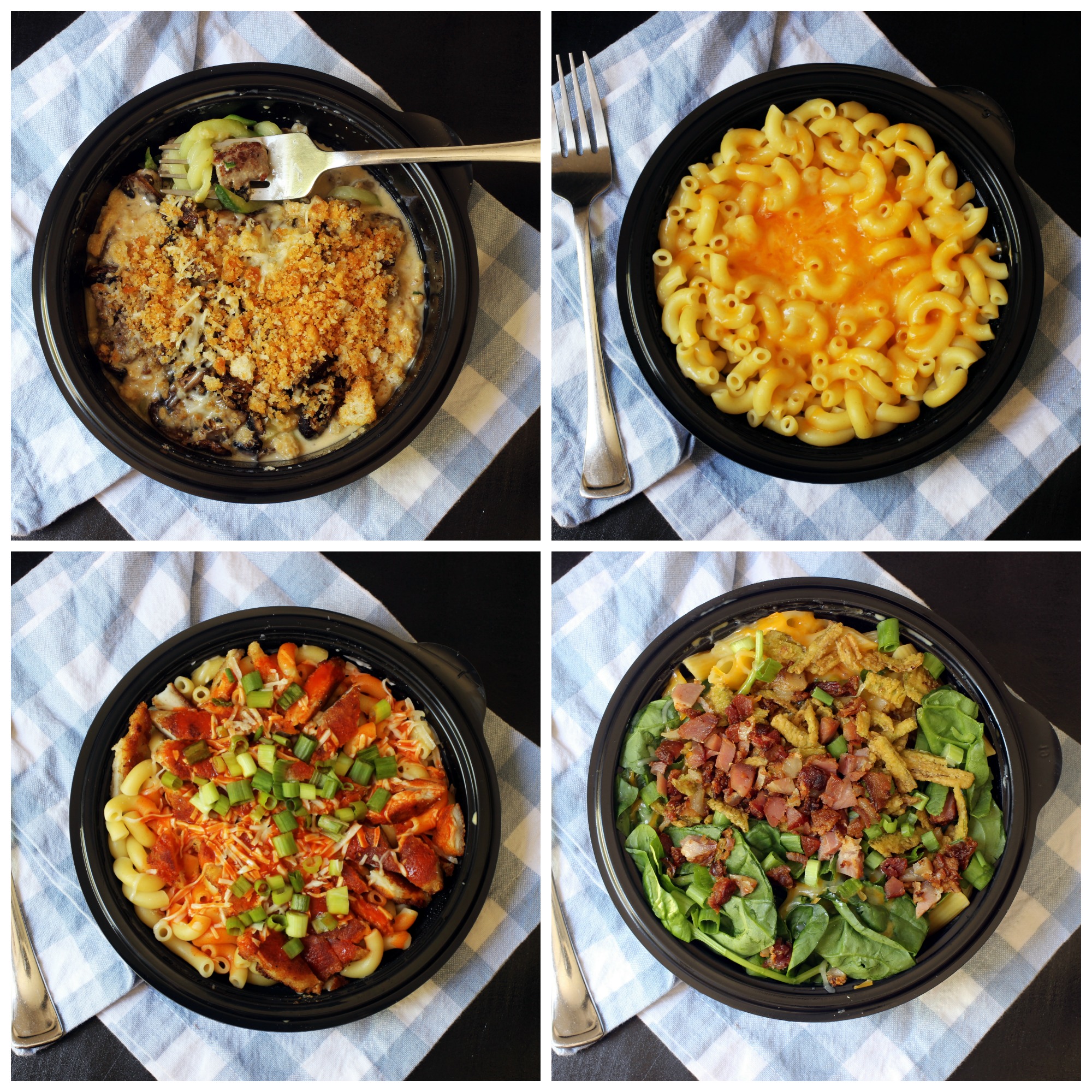 Recently, Noodles and Company invited me to try out their mac and cheese selection. It was a really fun treat!
There are some base options:
Wisconsin Mac & Cheese
Buffalo Chicken Mac
BBQ Pork Mac
Gluten-Sensitive Pipette Mac
Coming soon: Ham & Gruyere
The base options are delicious!
But, not just that. They give you all kinds of options to customize mac and cheese. Consider adding one (or more) of these yummy add-ins:
avocado
broccoli
cabbage
carrots
crispy jalapeno
cucumber
green onion
Kalamata olives
mushrooms
red onion
roasted zucchini
spinach
tomato
snap peas
bacon
You can add any of a variety of meats: oven-roasted meatballs, grilled chicken breast, parmesan-crusted chicken, marinated steak, sautéed shrimp, seasoned tofu, and naturally raised pork as well as change the noodle.
Cauliflower Rigatoni, Zucchini Noodles, GF Pipettes, Penne, Cavatappi, Spaghetti, Elbow Noodles, Egg Noodles, Udon, Rice Noodles, and Lo Mein Noodles are all options.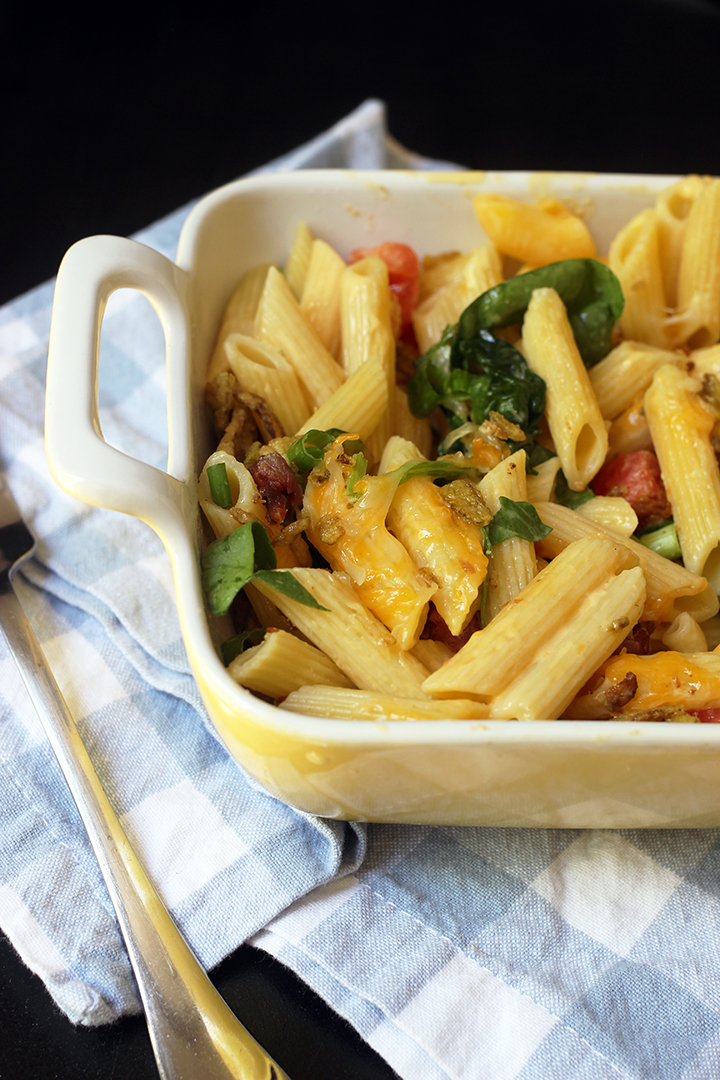 I customized the Wisconsin Mac & Cheese with my husband Bryan in mind, adding crispy jalapeño, green onion, spinach, and tomatoes, plus I swapped in penne for the elbows. It was absolutely incredible!
Truly, when you jazz up your mac and cheese, you can improve on a good thing.
Celebrate National Mac & Cheese Day with Noodles & Company
Believe it or not, there's actually a day of the year dedicated to this favorite comfort food. Yep, tomorrow is National Mac and Cheese Day, and Noodles and Company is offering some super celebrations from July 14 to 17.
Order a Mac and Cheese Dish and earn a free Mac & Cheese reward for a free small specialty mac on the next visit with the purchase of a regular entree. You can even get free delivery from participating restaurants.
There's a NEW Ham & Gruyere Mac & Cheese launching today in celebration of #NationalMacandCheeseWeek. We are big ham and gruyere fans here, so I can't wait to try it.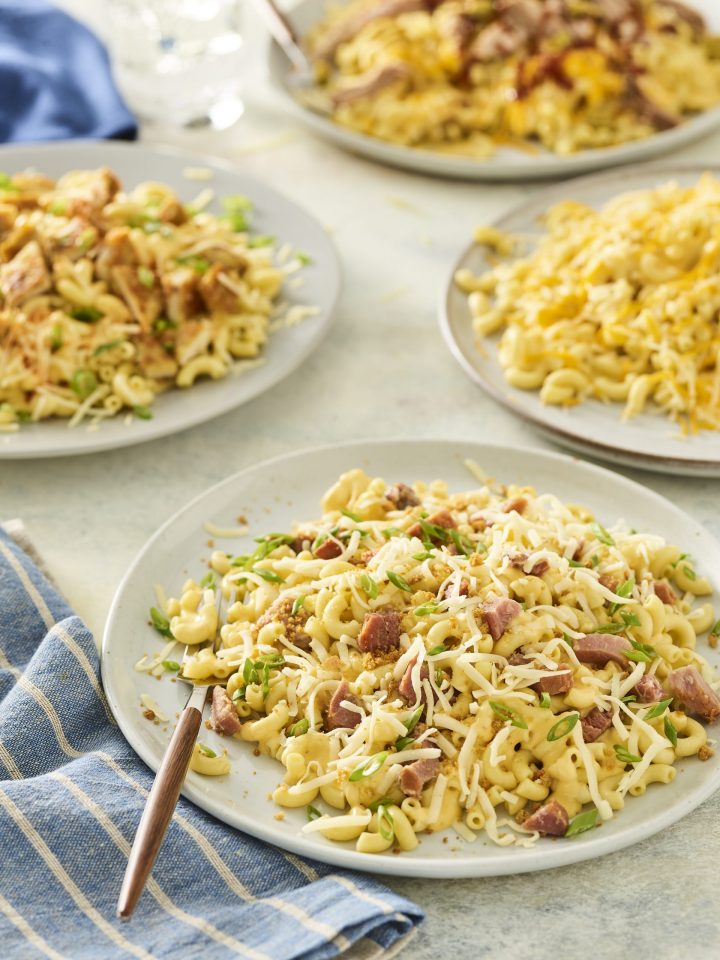 There's an app for Mac!
Placing my order on the app has made things so quick and easy, and it frees me up to customize to my heart's content. I might be hesitant to order all kinds of extras at the counter, but with the app, I can ask for whatever I want.
Who knew an app could do that?
By downloading the app and becoming a #NoodlesRewards member, you earn points to redeem toward free noodles. You can place your order to pick up ASAP or schedule a time in the future. Pick it up and take it home or to the park or the beach or wherever and enjoy. Or at certain locations use Contactless Curbside Pickup.
There's even free delivery in select locations until 7/17.
We've had great experience with app ordering. My order is always ready and waiting when I walk up, ready to take home and devour.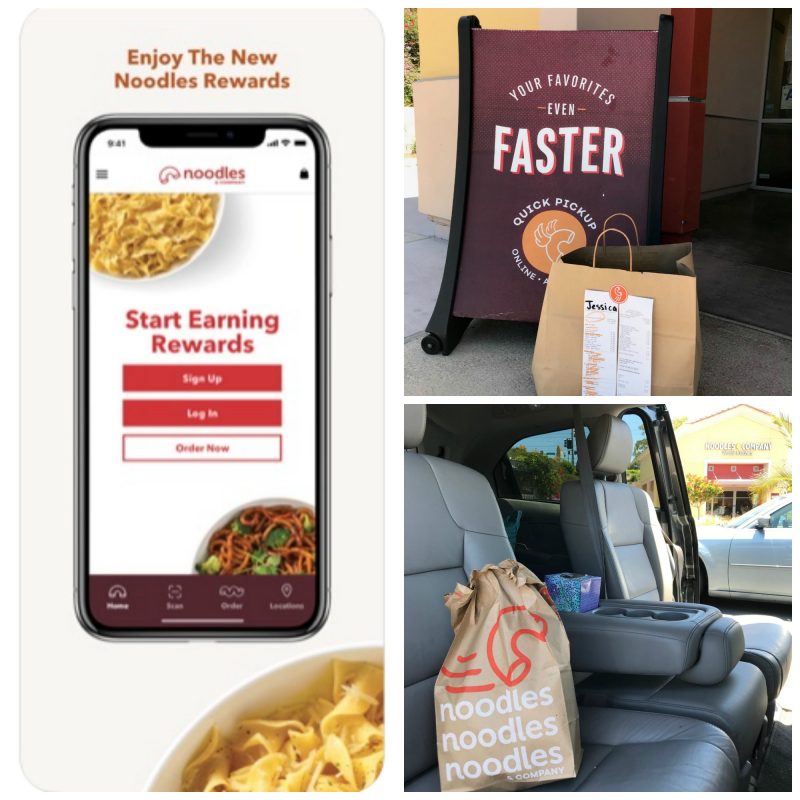 How will you customize your mac and cheese?