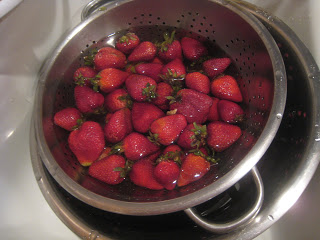 Ever buy a package of beautiful strawberries? Ever forget about said strawberries for a few days only to find them in the fridge covered in fuzz?
May it never be! It's one thing to get a great deal on fresh produce and eat to your heart's content. It's another thing to get a great deal on fresh produce only to have to throw it away due to improper storage. Maximize your savings on the original purchase by making it last as long as possible.
Here are some tips for protecting your berry harvest:
1. Do not wash berries until right before use.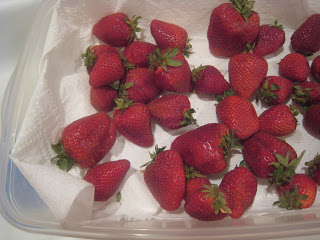 2. Store berries immediately in the refrigerator. But, don't just shove them and their original packaging on a shelf. Take the time to package them properly. Line a plastic container with paper towels and place the strawberries in single layers between towels. Cover tightly with the lid and refrigerate.
3. For longer storage, prepare them for freezing. Wash the berries by submerging them in a bowl of water. This helps remove dirt and grit. Rinse well and place on clean towels to dry. Blot dry. Remove the "cap" by inserting a paring knife into the berry and cutting right around the green.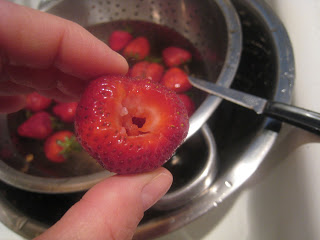 Line a tray with plastic wrap. Place berries on plastic wrap, making sure that there is air space between them. Place in freezer for about an hour. This "flash freezing" will allow you to package them in such a way that they won't freeze in one big clump. Remove the tray from the freezer and immediately place the berries in a ziptop freezer bag. Place in the freezer for later use.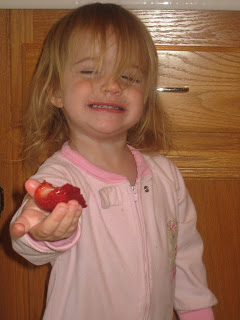 But don't forget to eat some fresh!