This is a sponsored conversation written by me on behalf of Albertsons Companies . The opinions and text are all mine.
Are you working to reduce your grocery spending and enjoy healthy meals? Now you can save more at Albertsons with the Just for U app.
I am a big believer in never spending more money than I have to. At least whenever I can help it. I shop my pantry before I head to the store. I peruse the grocery sales when I make my meal plan. I save coupons for items that I know I'm going to buy anyway. I browse the clearance racks before I fill my cart.
While I have some pretty decent habits when it comes to saving money on groceries, I'm always looking to up my game. That's why I was super excited to hear that I can now save more at Albertsons with the just for U app. The app launches in Southern California today as a mobile savings tool to help you save more money. In addition to great in-store prices and deals, you can find over $300/week in digital coupons and personalized deals "just for you".
The app is available on iOS and Android, as well as on desktop, and works with your purchase history to offer you savings on items you regularly buy. It takes just seconds to create an account and can save you loads more time by helping you quickly scan the sales and create a shopping list on the go.
In fact, I did this process in my car in between errands and was surprised at how quickly I was able to do some quick planning. Since I typically stock my pantry with sale items that we normally use, I was able to scan the sales items and match them to digital coupons, enabling me to stock up on pantry staples like cereal, pasta, and beans at premium prices.
The app is brand new so I chatted with my local store's manager about how it works. While I was shopping, I found a small glitch where the sale ending date had been incorrectly input. The app showed that watermelons were on sale, but the sale had actually ended. I asked what he would do in that case. Not only did he go grab me a watermelon, but also manually adjusted the price so that I paid the sale price! Whoo hoo!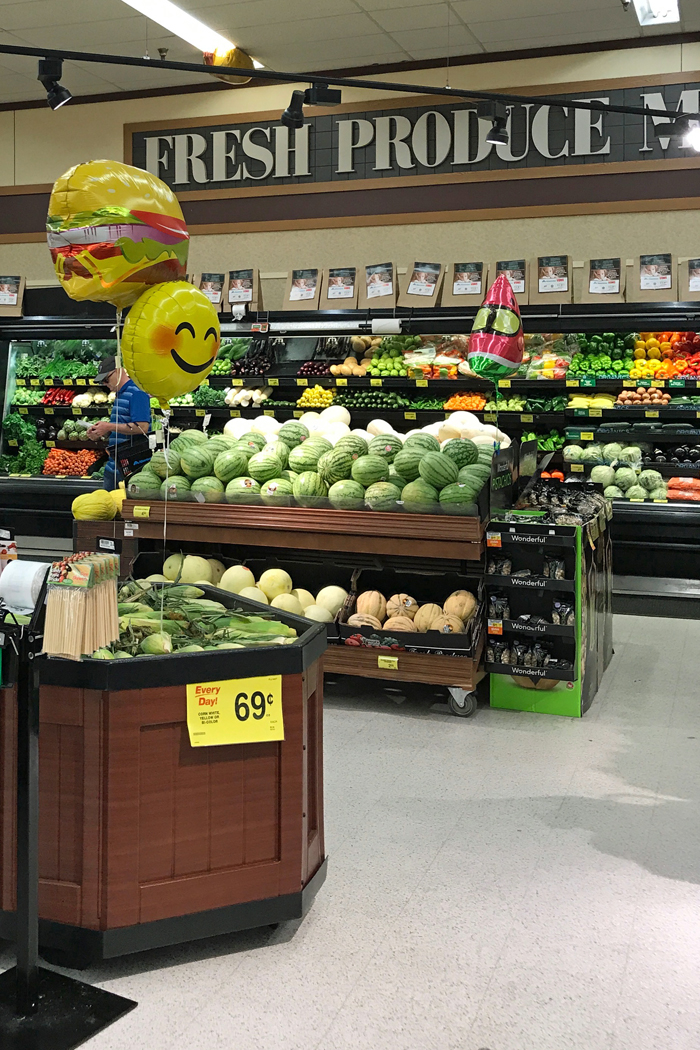 What I love about the app is how much time it saves me in finding great deals. Believe me, in my early days of couponing and grocery geeking, I spent HOURS AND HOURS AND HOURS each week hunting for deals and matching them with coupons. I love how seamless the experience is with the just for U app. I can't wait to see what deals it generates for me going forward. You can bet I'll be keeping an eye on it!
Some deals I found:
Cheerios – $1.99/box when you buy 5
Artesano bread to make bostock – $1.99/loaf
pasta – $0.99/bag
large cans beans – $1.99
personal watermelon – $1.88
nectarines $0.99/lb
limes 4/$1
large bottle vinegar $1.99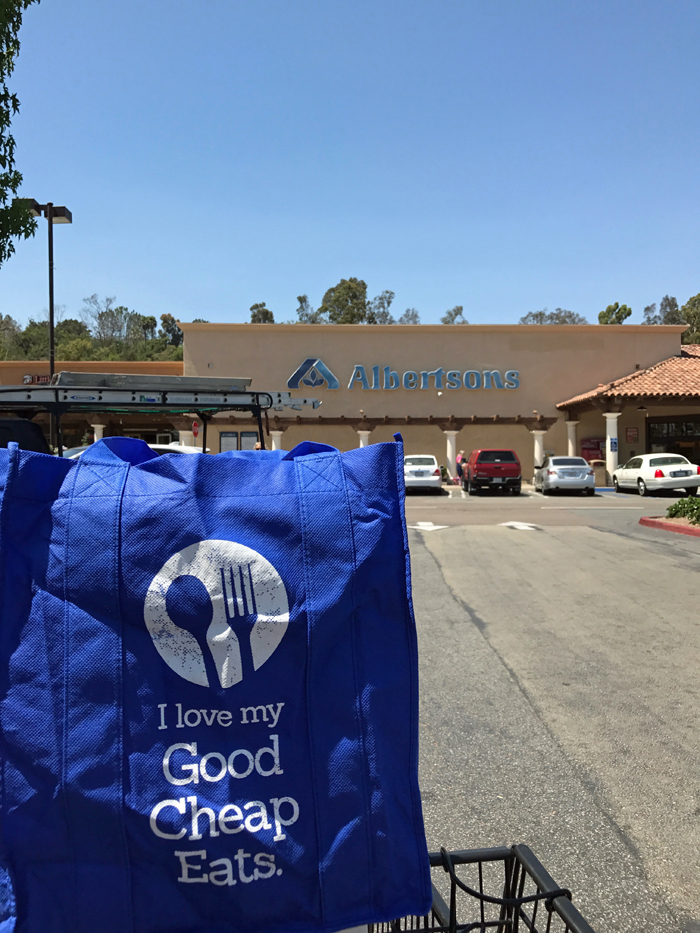 I'd love to hear about your experience! Do you download grocery store apps? What works for you?
How do YOU save more at Albertsons?
This is a sponsored conversation written by me on behalf of Albertsons Companies . The opinions and text are all mine.