If yesterday's Grilled Basil Dijon Chicken recipe wasn't enough to convince you to fire up the barbie, how about this easy Carne Asada recipe?! In this video I'll show you how to make carne asada with an easy homemade marinade.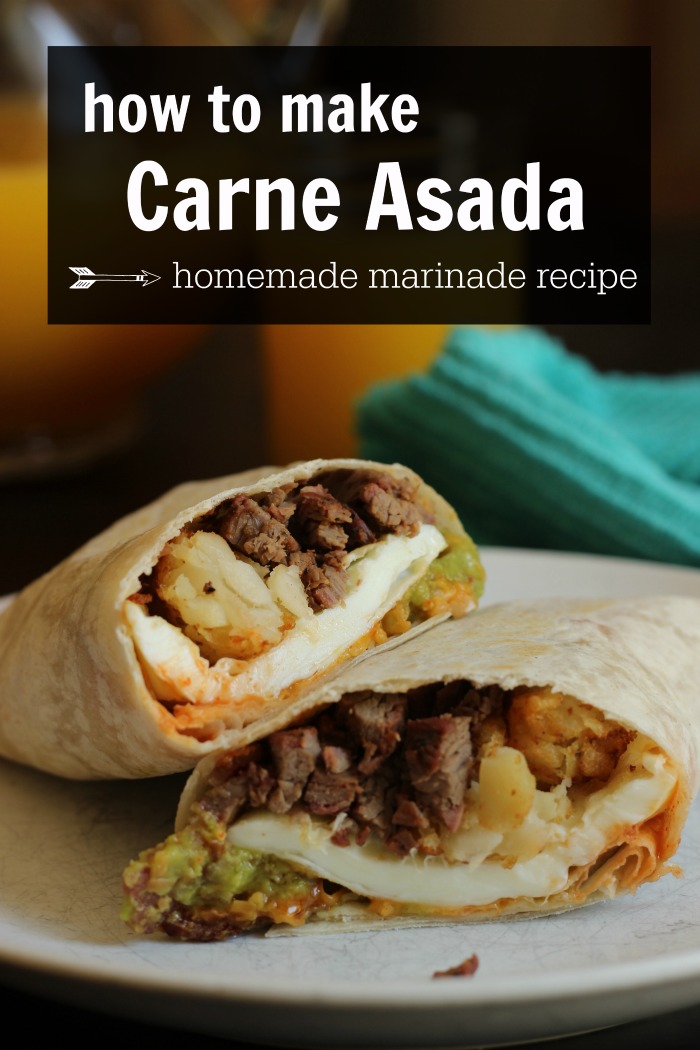 Last summer my brother came to visit and he had a plan to make his famous Breakfast Burritos. Imagine waking up to the aroma of grilling carne asada drifting in through the window. Oh my! Those burritos are legendary around here.
We've recreated them several times since last summer, but I'm really looking forward to Jace's graduation from Army Boot Camp and his return to California, so that I can WOW him with my own carne asada marinade recipe.
If you have a California National Guard specialist that you'd like to impress — or anyone else, for that matter, mix up a batch of this amazing marinade. It smells good enough to drink!
Not that I would recommend that. Give your steak or flap meat a bath in it instead and then throw it on the grill. You can even make several bags of meat and marinade and toss a few extras in the freezer for another night (or morning) this summer. Easy peasy.
How to Make Carne Asada
And here's the video demo in case you're not sure what to do, or you just want to see me. 😉
I'd love it if you'd subscribe to our Good Cheap Eats YouTube Channel. My husband is my director and videographer, so it's a FishFam venture. We've got a lot of great videos in store throughout the summer and into the fall, so we hope you'll join us!
Thanks for watching!
Are you looking for more good cheap eats?