It's no secret that we pay for convenience when we buy processed foods. A great example is canned chili and beans.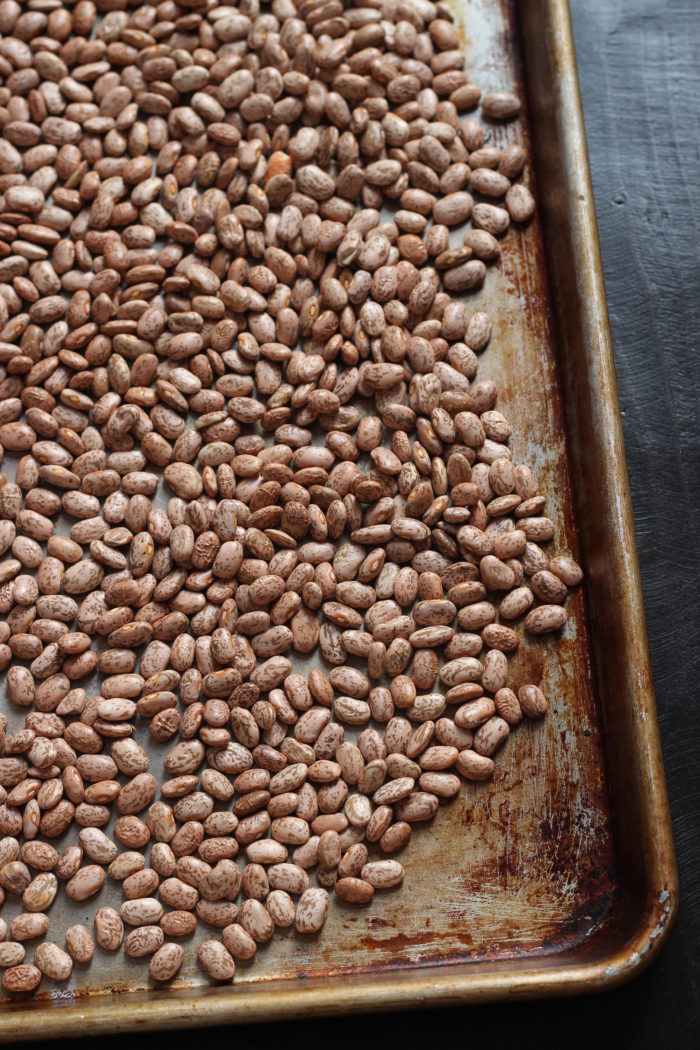 If you're on a budget when it comes to food costs, every little bit helps to reduce your spending. Cooking your own beans is a great way to shave a few bucks off the bill.
Consider these price points:
Canned chili typically costs anywhere from 99 cents on sale up to two bucks when not. The contents? Cooked beans, tomato sauce, and seasonings.
Canned beans range in price from 50 cents to a buck twenty-five, though I see the price rising. Your average 15-ounce can contains beans and cooking liquid.
A 5 pound bag of dried beans costs between five and seven dollars. Once cooked, that's the equivalent of about fifteen cans of beans. Your cost per 2-cup portion is about 33 cents, making dried beans the best deal.
Of course, all this depends on the price of beans (in its varied forms) where you live, but clearly, dried beans are the most economical choice.
They are also an excellent candidate for freezer cooking. Not only are they cheaper, but dried beans that you cook yourself are also healthier. You can add whatever seasonings YOU want and keep out additives that you'd rather avoid.
Cook up a big batch of beans in the slow cooker, divide them into 2-cup portions, and you have beans ready for any recipe.
Last week I made the best batch; my husband even inquired about them; they were that good. Sometimes homecooked beans can be tough or gassy. These were neither.
My trick: Soak the beans for a full 24 hours. Drain and rinse. Cover with one inch of water in the slow cooker and cook on high until tender, about three to four hours. Add the seasonings (salt, etc) after the beans have fully cooked. Be sure to cool them to room temperature and chill them in the refrigerator before freezing.
I freeze beans in larger than 2-cup portions because I'm feeding a small army. But, 2 cups is an approximate equivalent to one can, so that's an easy way to package them.
Cook up a big batch of beans and freeze them.
31 Days of Freezer Cooking
For more ideas about how to make freezer cooking work for you, follow along with us here in October as I post 31 Days of Freezer Cooking. You can see past posts here.
For even more Freezer Cooking how-to's you can also buy my book, Not Your Mother's Make-Ahead and Freeze Cookbook.
Don't want to miss a post in this series? Subscribe to 31 Days of Freezer Cooking by RSS oremail.