The flavors of lime, spices, and tomatillo salsa combine in a flavorful marinade for chicken, perfect for grilling.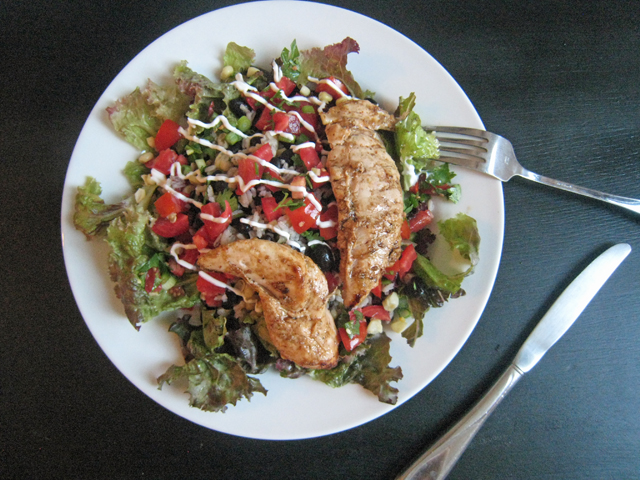 My mother in law used to make a wonderful chicken that she marinaded in green salsa and then breaded with flour and spices before baking. Hubby requested this as his birthday supper for many, many years.
I've adapted the similar flavors for the grill. The lime adds a touch of sweetness while the cumin and chile powder add just a bit of heat. The grilled chicken makes a lovely protein for salads, to fill tacos, or to eat as a main dish.

Recipe: Salsa Verde Chicken
Ingredients
1/2 cup salsa verde (I use Herdez)
juice of 1 lime
1 teaspoon chile powder
1 teaspoon cumin
1 teaspoon pressed garlic
1/4 cup olive oil
2 to 3 pounds chicken tenders
Instructions
In a small mixing bowl, combine the salsa verde, lime juice, chile powder, cumin, and garlic. Mix well.
Whisk in the oil.
Place the chicken in a glass dish. Pour marinade over the top. Cover and refrigerate. Marinate for 2 hours or longer.
Cook chicken over hot grill until cooked through and juices run clear.
IF you can keep this cooked chicken away from hungry mouths, you can freeze it for later. Cool, wrap, label and freeze.
Preparation time: 5 minute(s)
Cooking time: 15 minute(s)
Number of servings (yield): 12