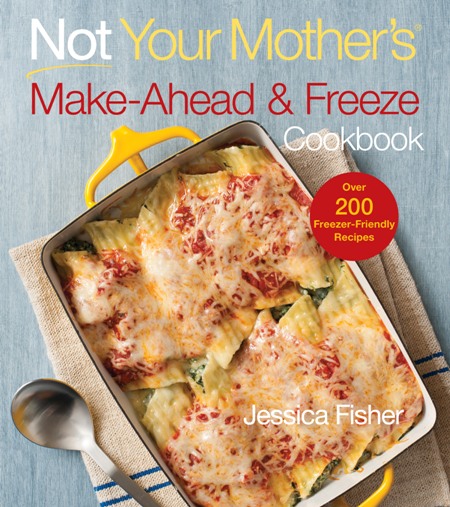 It is cheesy or self-serving that I recommend my own book for a Christmas gift? I'll be honest, I've been giving them as gifts. I'm not absolutely certain that all the recipients are using them, but I think most of them are.
It's no secret that this book is near and dear to my heart. It's my first literary child, plus it's full of yummy goodness.
Over the weekend it was hard to find, though. Some of the links on Amazon broke and so folks searching for the paperback  version of the book met with a "currently unavailable" notice.
Tonight I'm happy to report that Not Your Mother's Make-Ahead and Freeze Cookbook is back on the virtual shelf, so you can order away to your heart's content. Currently, the paperback is available for $13.59 (list price is $16.99). With free shipping, this is a pretty good deal, if I do say so myself. 😉
You can also purchase the book on Kindle for $9.99. Don't forget that Kindle books make great gifts. (Not sure how to gift an ebook? Check out this post.)
If you give #nymfreezer as a gift this season, consider printing out the additional freezer cooking plans that correspond to the book. Print out any corresponding recipes that aren't in the book and bundle them as a bonus gift to give with the cookbook.
There's my 2 cents.
What's a cookbook that you've enjoying giving or getting?