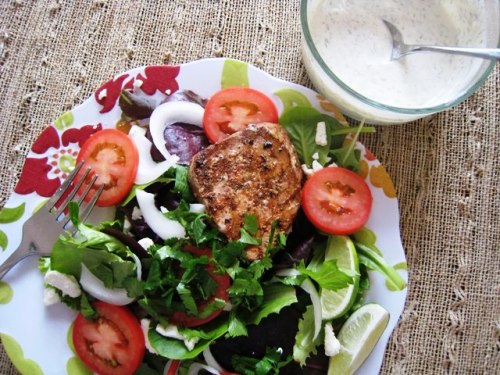 Last week I got to spend some time with an old friend. Christina and I were both new moms when we met twelve years ago. We had toddlers. Today we have teenagers.
During our vacation we stopped a night to stay with Christina and her family. She fixed an amazing feast for us: wild Salmon, quinoa, roasted eggplant and zucchini, green salad, and fresh beets. It was wonderful to expose my children to some new flavors — especially when it was her reputation on the line, not mine!
We read a lot of the same food and nutrition blogs, so we were able to talk food all night long. Christina is way more knowledgeable than I, so I learned a ton. I quizzed her on her CSA, her food co-op, farmer's market, and how she rarely hits the grocery store now that she is buying so many things locally and fresh.
I must confess that it was a little hard to come home and not change everything in one fell swoop. Honey, let's join a food co-op! Honey, let's buy a share in a local farm. Honey….
Goals, Priorities, and Baby Steps
Instead, I need to revisit our goals, reprioritize, and approach things little by little. Back in January, I identified a few goals that I had for feeding my family a little better this year,
we will be cutting processed sugars, fat, and cholesterol and increasing our whole grains, lean meats, and natural sweeteners. My grocery budget doesn't really like this. The truth of the matter is that it's cheaper to buy food that isn't the healthiest. What a strange paradox! This doesn't make healthy eating impossible. But, it does change the degree of my learning curve.
Hmm…. what an interesting ride it has been!
Fat
After doing some food reading and talking with friends who've researched more than I have, I don't have the lipo-phobia I once did. Let's say that I'm making peace with fat.
We've used more butter and experimented with coconut oil — and enjoyed the journey. Though I still have lots to learn, I feel okay with leaving "good fats" in our diet, including butter, coconut oil, olive oil, and some seed oils.
Sweeteners
I've bounced around on this point, sometimes buying sucanat (dehydrated sugar can juice that is minimally processed) and other times buying standard white sugar. Realizing how much my family's cravings spike when I use only white sugar, I've decided to make a bigger effort to use unprocessed, or minimally processed sugars. This past weekend, I put together an order for Azure Standard, a health food co-op and am looking forward to a huge bag of sucanat at a much lower price than I pay at local stores.
I've also come to grips with the fact that my family loves honey. Blech. While I do not care for the taste of honey myself, every one else does. It's a natural sweetener that I can make a bigger part of my pantry. And I'll use maple syrup for myself. Heehee.
I'm hoping that I can work in honey, sucanat, and maple syrup into our fall and winter sweet treats in a way that suits our budget and our tastebuds.
Whole Grains
This year we've been trying to switch to whole grains being predominant in our diet. We've successfully moved from white rice over to brown. Not all the kids love it as much as they do white, but in another year, I think I'll have them. We've had whole wheat bread more often than white, though I want to up that percentage a little more.
On vacation last week, Christina introduced us to quinoa. FishPapa and I both loved it, so we're going to work that into the meal rotation as well. Just bought a big bag at Costco to try out.
And since I've been making homemade granola bars, homemade granola, and homemade instant oatmeal packets, I think we've got oats covered.
My next step is to find an affordable source of organic grains and to possibly invest in a grain mill so that I can grind my own pastry flour.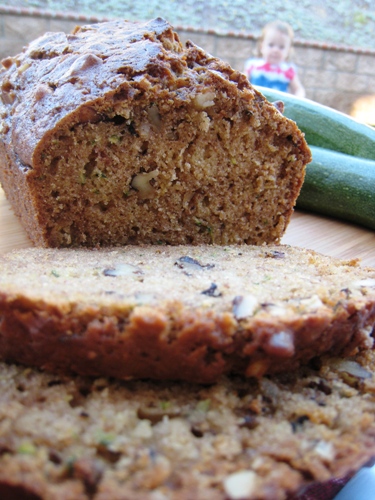 Food Allergies
The unexpected food "goal" thrust upon us recently has been to eliminate nuts and egg whites from our youngest daughter's diet. We aren't yet sure if she can have whole eggs in baked goods, but I've been researching alternatives and am hopeful that we can get this one worked out and still have good, cheap eats.
So, those are my goals, reevaluated. I could add many, many more, like joining a CSA and buying organic dairy. But for now, I think I need to get good at these things. The trick is not to feel bad when I don't hit the mark perfectly and to take the incremental approach.
And my priorities?
Well, good cheap eats, of course. I want to work these four areas well, increasing our good fats, natural sugars, and whole grains while decreasing our processed foods and allergens. Those are herculean tasks in and of themselves, so I'm going to focus on those and try to do it in a budget friendly — and tasty — way.
What are YOUR current food goals?