Up your game in the kitchen and start winning! Join the Kitchen Winners Circle, your place to connect with fellow cooks, learn new skills, and get cooking in ways that help you reach your goals.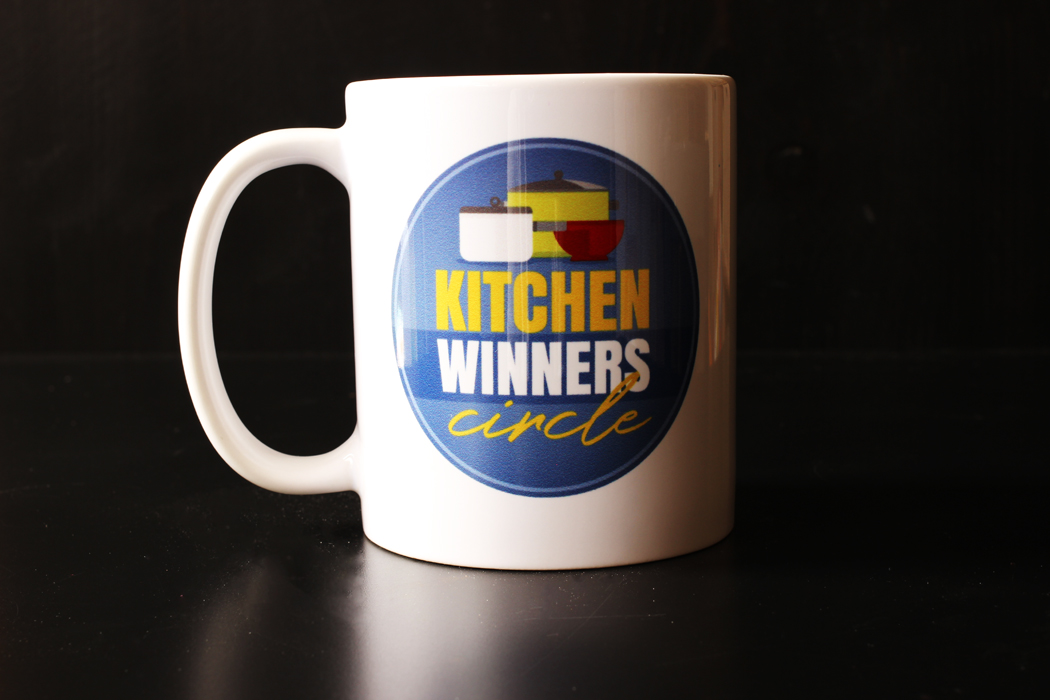 Our family motto is: Win or Learn. It took my husband and I a few years of losing to realize it was better to embrace failure and learn from it rather than berate ourselves for not having it all together.
This blog was actually born out of failure learning.
We got ourselves in debt.
Big debt. In 2007, right before the world's economics crashed, we got a wake-up call. We'd been living beyond our means, and it finally caught up with us. We had lots of debt, little savings, and six weeks without work.
We had hit the bottom.
One of the most malleable line items in our budget was our groceries, so I pared down and changed how I shopped and cooked so that we could reduce our grocery spending and throw the money at our debt instead.
We paid off $18,000 in 18 months – during a recession!
Debt was not a "win", but it was a huge opportunity for learning. It's been such a joy to share with you what I've learned during this process.
We learned.
Over the years I've learned that what I do in the kitchen has ramifications for many areas of my life.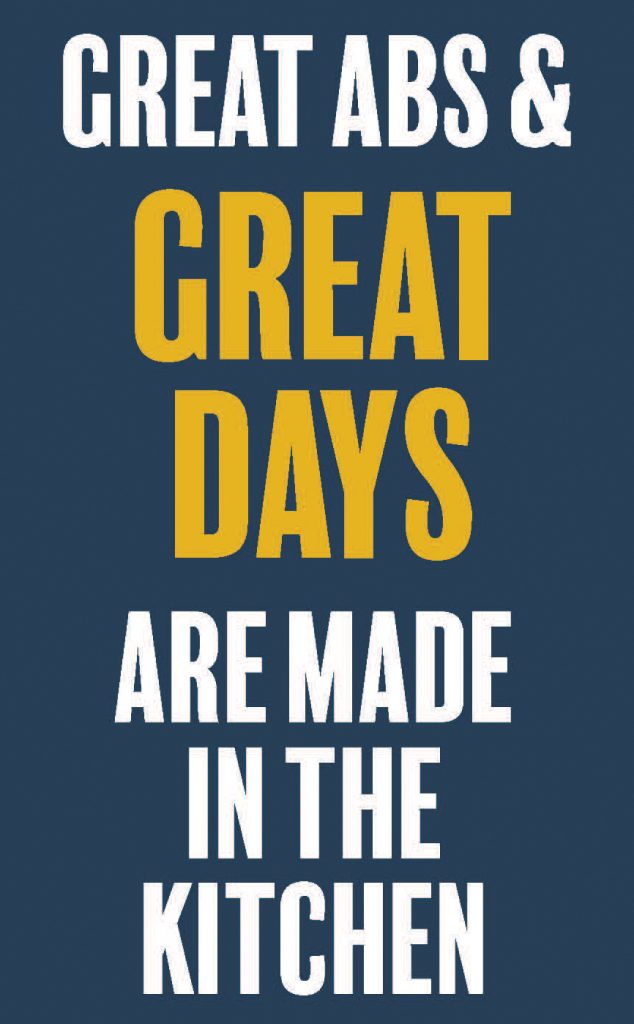 Probably you've heard the saying, "Great abs are made in the kitchen." Well, I believe that great DAYS are made there.
Don't you think that's true? I mean, seriously. If you can get out the door with a cup of coffee and a decent breakfast in your belly, you're on the road to success, right?
Bonus points for leaving a clean kitchen behind.
And what about lunch time? If the kids have lunches — and lunches they will actually eat — you've set them up for a good day.
Same goes for you when you brown bag it. Not only do you eat more healthfully than the alternatives, but you also save money and avoid wasting food.
Win, win, win, win.
Of course, it only makes sense that when you come home knowing what's for dinner and having the groceries to make it, you've capped off the day in a positive way — no matter how awful and no-good it was in between meals!
Great days are made in the kitchen.
Sure, you may fool yourself into thinking that your life is so different from Ma Ingalls. She spent all day cooking, for heaven's sake! But, what YOU do in the kitchen has a huge impact on your budget, your health, and your peace of mind.
No one wants to hear grumbling tummies, kids, or spouses at 6 pm. No one.
Enter the Kitchen Winners Circle.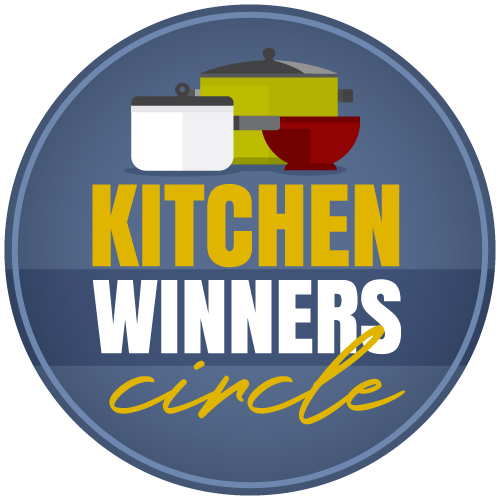 That's why I've created The Kitchen Winners Circle, your place to connect with fellow home cooks, learn new strategies and skills, and get cooking in ways that help you reach YOUR goals, whether they be financial, health, time-saving, or a combination thereof.
When you join the Kitchen Winners Circle, you'll receive:
weekly meal plans delivered to your inbox – These meal plans really simplify the meal planning and prepping process. They include tried and true recipes and are set up so that you can very easily shop and prep for meals – even with very limited time. Freezing instructions are included so that you can make the most of the time you have on hand.
a private chat forum to connect with other home cooks – It is so nice to be able to chat with other people with similar goals. We use a dedicated chat platform instead of a more distracting forum like Facebook. It's one of folks' favorite aspects of my live workshops, so I'm confident it will be a favorite in the Kitchen Winners Circle. This is also where I'll be offering individual help for what's going on in your kitchen.
a digital resource library – every month there is a rotating selection of digital resources you can download for your own personal use. This includes planners, workbooks, ebooks, meal plans, and cooking guides.
monthly master classes to learn new skills and strategies for meal planning and preparation – I'll be teaching these classes via the Crowdcast app on a monthly basis. I'll be answering your questions in real time to make sure that you walk away prepared to do that thing you just learned about. Replays are always available in case you can't make the live class.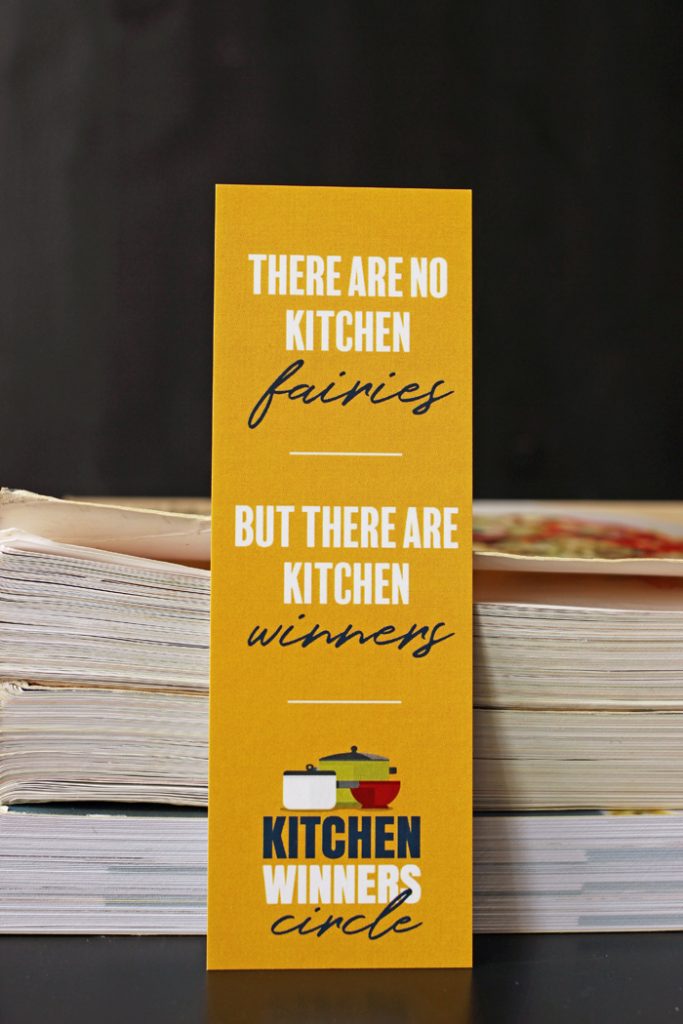 personalized kitchen coaching from me – I'll be available to offer you personalized help to whatever your challenges are in the kitchen. If I don't know the answer, I'll find out. I'll be your kitchen coach to make sure you win in the kitchen.
a monthly cooking club to practice your skills in the kitchen and swap notes – We'll have monthly challenges and new recipes to test.
25% discount on all digital products sold in the FishMama e-store, including premium workshops, like the Mom's Kitchen Survival Workshop or the upcoming Freeze Your Assets.
Quarterly surprises – I have all kinds of fun things in mind in terms of swag and tangible treats to encourage you in your kitchen efforts.
The Kitchen Winners Circle is where the rubber hits the road, where you find real life solutions to work in YOUR kitchen. I'd love to have you join me!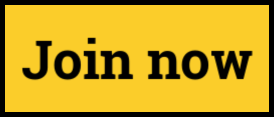 Got questions about the Kitchen Winners Circle? Head here for the FAQ or send me an email: jessica@fishmama.com.