Did things get a little crazy last month and perhaps a few budget items jump the rails? No problem! You can recoup some of those funds with a Pantry Challenge.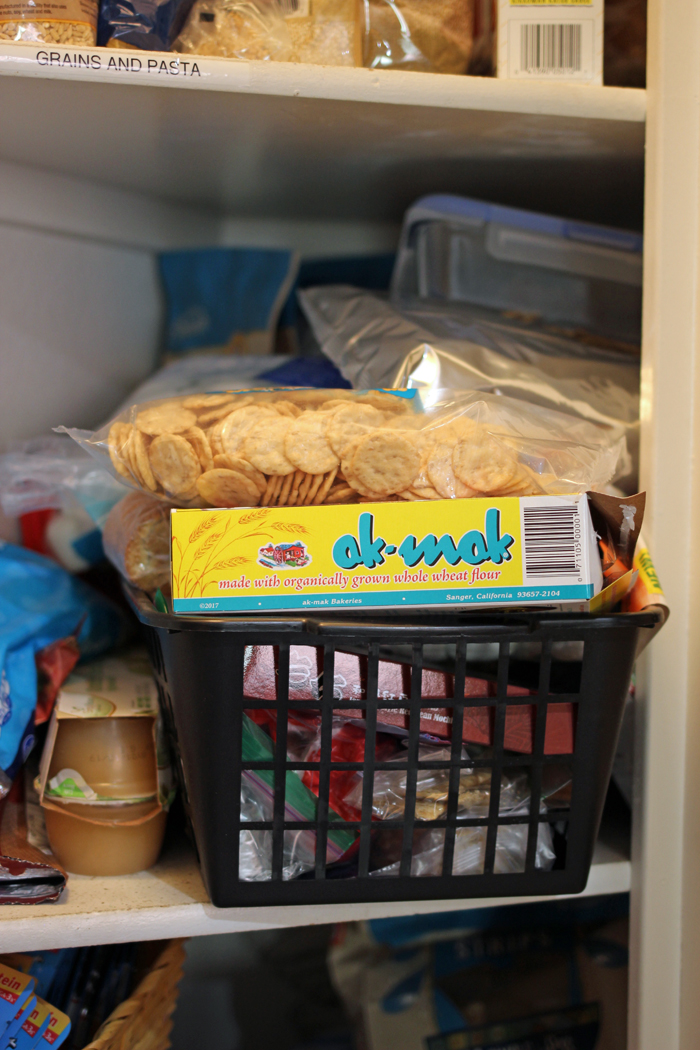 Hey you guys! I've heard your whispers and wonderings, and yes, we are doing a Pantry Challenge again this year! Oh yes, friend.  I'm in! Are you?
This will be my TENTH January Pantry Challenge, where I focus on using up what we already have, cleaning out cupboards, fridge, and freezer. I reorganize and reset our grocery budget after the crazily indulgent holiday season. More importantly, my meal-planning, leftover-using, savvy-grocery-shopping habits get a major boost of adrenaline, giving us a great start on the new year.
I'll admit, I was a little embarrassed to post our grocery spending for last month. We had a fair amount of company, an unplanned wildfire to be ready to evacuate for, and, of course, Christmas. Plus, I found boneless chicken and pork loins for 99 cents a pound, so I just really couldn't pass up those deals.
I mean, I would have and could have if we didn't have the money for it, but since we did have extra room in our virtual grocery envelope, I did. I don't think I will regret it, but December's total did look crazy.
That said, I did learn a lot, lessons I'm taking into the Pantry Challenge with me:
Always read the fine print on a sale. I got hosed at Ralphs on a roast sale because I didn't read the receipt carefully. The sale price applied to only one roast, not two, and in the holiday scramble to get out the door, I didn't notice. That won't be happening. Ever. Again.
ALDI rocks great prices on so many items that we regularly buy that I really need to get more methodical about making sure we don't run out, leaving me to resort to closer stores because I don't want to drive so far. While there are some items that we don't like and some that my daughter can't have because of nut allergy cross contamination issues, their prices regularly beat my other shopping options.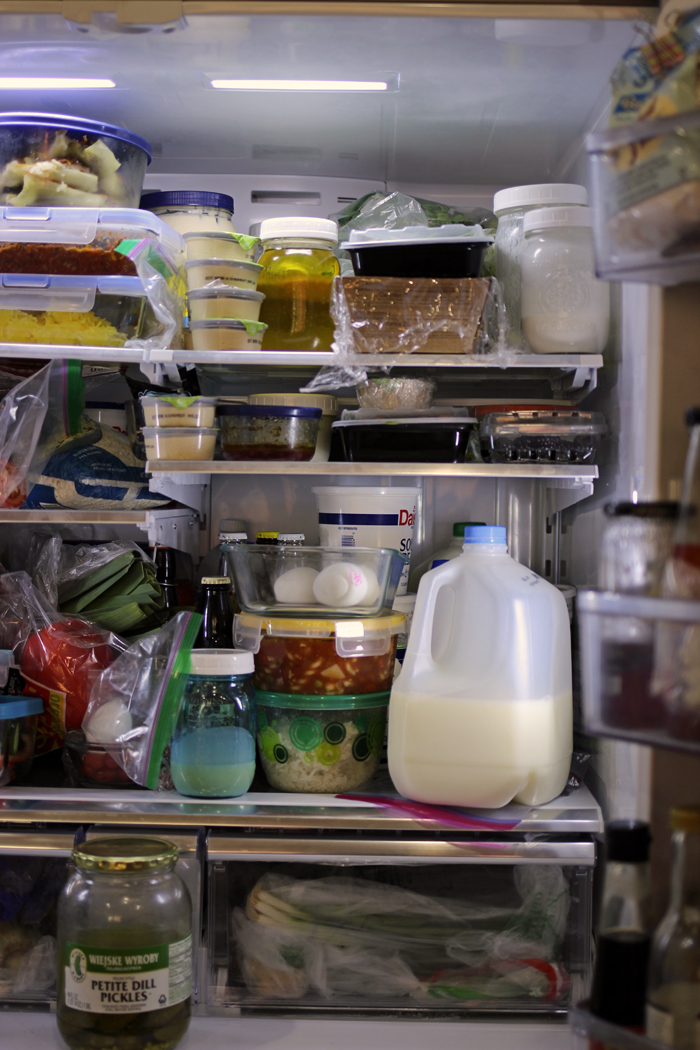 Going into the new month, we're filled to the brim. I am playing a game of Jenga each time I open a cupboard or fridge door, so I'm really looking forward to seeing some whitespace.
Who knew things could get so deep about an eat-from-the-pantry challenge? But really, I think we can learn a lot when we let our pantry supplies dwindle. Fears and insecurities can crop up, yet creativity can flourish. We take away the crutch of convenience and realize we really can live with a lot less. I'm looking forward to this month.
Goals for the Pantry Challenge
As always, you get to make your own rules for the Pantry Challenge. There are no hard and fast rules, except to be honest with yourself. Make some goals, articulate them to us or someone who will keep you accountable, and then try not to break your own rules.
Here are mine:
1. To make most meals at home, based on what we have.
Some of us eat a meal out each week. My husband takes one child out to dinner each week for dinner with dad. He and I have a weekly date night. I usually permit myself one meal off from cooking so I get take-out for the family at least once a week. I plan to keep to this during the challenge, but to make most meals at home as well as send lunches and snacks to work with my husband. Our college son usually packs his lunch as well.
This system works well for us, helps us avoid crap food, and makes it easier to compare my spending and budgeting with the USDA food cost reports.
2. Get the fridge, pantry, and freezer down to the bottom.
Yes, I want to get to the dregs. Some years we do this, some years I don't worry about it. However, this year, I want to go deep. Every storage space I have is full, and I want to do a big clean out.
I will still buy fresh produce and dairy. I'm still contemplating about sale shopping. I think if it's a protein or a whole food that's on a killer sale, I'll consider stocking up, but not convenience items. We need to get back to basics.
3. Spend less than half our monthly budget.
Last year I set our monthly grocery budget at $1200/month, well below the $1334 that the USDA says it should cost our family to eat each month. I'm contemplating going lower this year, possibly to $1000. I'm not sure if I can pull that off consistently, so for now, I'm going to shoot for $1100. That means I hope to spend less than $550 this month on groceries.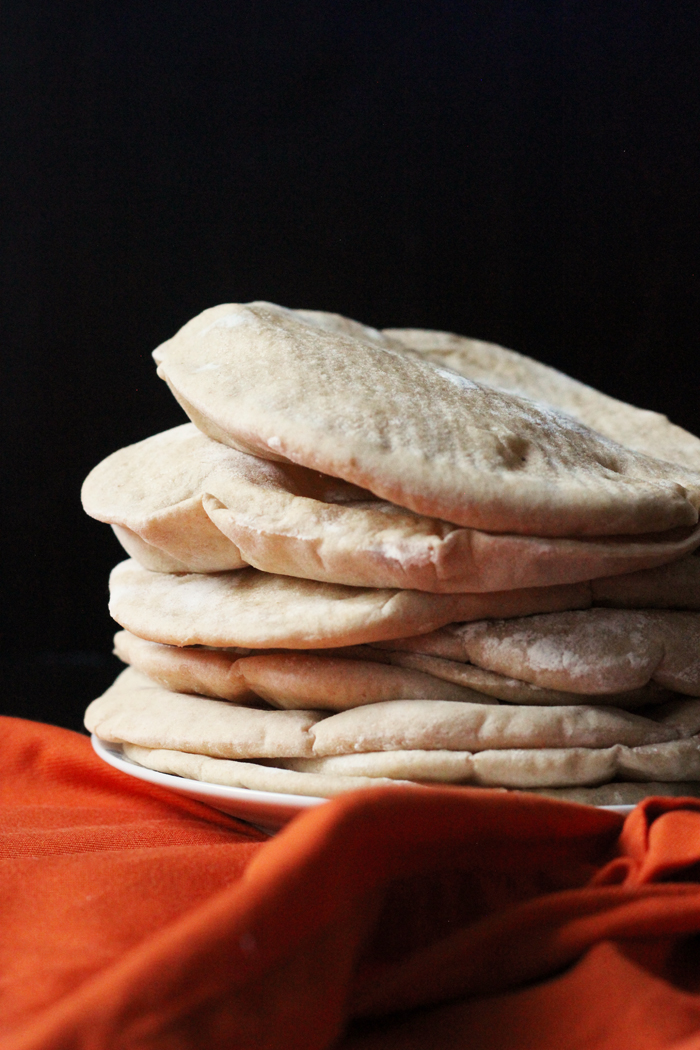 4. Hone my systems for more homemade.
Due to busyness and overwhelm, I've gotten into some bad habits. I buy more commercial baked goods and canned beans than I used to, things that I know I can make more cheaply and better tasting myself. Since I've got more cooks to help out, I want to hone our systems to keep homemade a more regular thing at our house.
Some examples of this:
Perfecting beans in the instant pot. I did it once perfectly and haven't ever gotten back to that place. My friend Michele is helping me get there.
Clearing enough space in the fridge so we can have 5-Minute Bread Dough going all the time. My bread machine died long ago, so I need another hands-free option.
Trying my hand at some new things, like crumpets, puff pastry, crackers, and bagels.
Getting back to making jam and pickles and applesauce, provided I can find good prices on produce, the thing that has impeded me lately. We won't need jam anytime soon, but the pickles and applesauce are things we enjoy. We'll see.
5. Streamline my cold storage.
I love my Samsung 4-door refrigerator. One of the great things about this fridge is that you can change the settings so that 3/4 of the appliance is fridge with just 1/4 as freezer. Since I already have a deep-freeze, this is perfect for the family that needs a bigger fridge. Us.
But, it still feels cramped. And I haven't utilized the freezer as a staging area for the week's meals as I had originally planned. I'd like to get to ground zero and rebuild.
My fridge feels too small, but I'm not sure that's true. I think stress and busyness lead to clutter in my home and my fridge, so I'm hoping to make sense of ALL THE CONDIMENTS and reform our cold storage habits.
6. Refine how I delegate cooking tasks to my family.
For the most part, I've been the chief cook and bottle washer these last 24 years, mainly because I like to do it and I get paid to do the cooking part in terms of recipe development, etc. However, no mom is an island. I need help, just like anyone else.
My husband is a great cook, so no worries there. My eldest two children (20- and 17-year old men/boys) have pretty much taught themselves whatever I didn't already show them when they were younger. My youngest two children (9- and 11-year old girls) are addicted to cooking shows, so they are more than ready to experiment with all kinds of crazy things.
The middle two children (boys) are coming into their own this year, as I've been doing a Food Science class with them. It's been wonderful to delegate to 13- and 15-year olds the prepping of chicken breast, burgers, taco meat, etc. We are picking up our study again in a few weeks, so they will learn a few more tricks.
Overall, I need to have my plans more solidified so I can delegate more. There's no reason that they can't do the cooking. The Pantry Challenge may or may not be a good time for this transition. Time will tell.
So, there are my goals for this month's challenge.Last year I was really sick during the month of January; I'm hoping I can also keep illness at bay, because I got work to do! I'd love to have you join me!
right click the image to save it to your device and share on social media
How to "do" the Pantry Challenge:
Do as many of these as you can.
Leave a comment telling us your goals.
Use the button at the top of this post as well as the hashtag #pantrychallenge on social media to share the fun.
Check in each day here. I'll be posting every day or every other day. I likely will not be able to respond to every comment. My apologies in advance!
Check in on Facebook or Instagram. I will try to pop in there each day to share our progress in live time.
Enjoy the GCE Community. I've been doing this for a long time, but so have Good Cheap Eats readers! There's a lively community of Pantry Challengers here and it's so much fun as the comments get really chatty and we connect in some great ways.
Most importantly: use what you have!
Okay, ya ready?