Wondering if a Keurig brewer is a good fit for you? Here's why I love mine.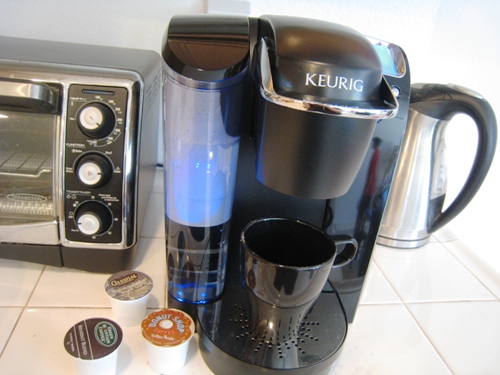 In the last month I've made it pretty clear that I am a big fan of small kitchen appliances. I've waxed eloquent about the bread machine, the food processor, the immersion blender, and the waffle maker. This week let's talk coffee.
Over the years I have purchased and then donated a number of traditional coffee makers. Usually, we'd enter a season where we were hosting a weekly event or meeting in our home, and I'd need a coffee maker to serve the masses. Then that season would end, the coffee maker would collect dust, and I'd donate it to the AmVets, only to rebuy a new one a year or so later.
Yet, those who know us know that we drink coffee in massive quantities. How can this be without a coffee maker?
You see, my husband makes his coffee using this and this. He's had the same gold filter for more than fifteen years. He likes it the way he likes it. He brews himself a big, thick cup of joe every morning. Sometimes twice.
I, on the other hand, want a quick cup, preferably with cream and sugar, but for the last month I've drank it with just coconut milk. I think it was good for me to give  up the sugar, so for now, I'm sticking to just cream.
Anywho, I want a quicker, easier, less messy way to make my coffee. Plus, I'm a little wary of using the now vintage coffee filter and brewing cone and somehow damaging them. 😉
So, the Keurig has become a welcome member of my kitchen arsenal. The Keurig is a single cup coffee brewer, but the K-cups come in a  number of varieties besides coffee, including tea, cocoa, cider, and lemonade.
Several years ago I received a Keurig Brewer to review. You can read my initial thoughts here.
For about a year I've served as a K-Cup Ambassador for Green Mountain Coffees. I'm not compensated for participating, but every once in awhile I receive some K-cups to try out.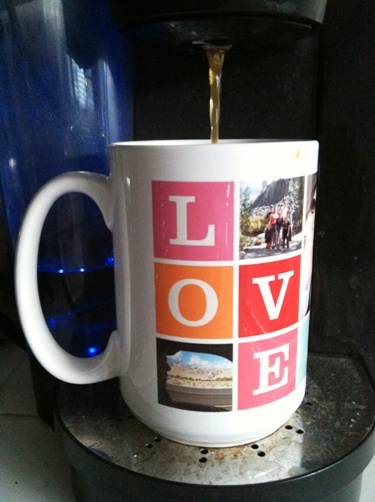 Here's how I make the Keurig work for me:
Appliance Companions
While I have some favorites in the K-Cup line, namely Newman's Extra Bold, I most often rely on my K-Cup adapter and filter. It's basically a small one-cup filter cup that you can reuse over and over again. It's an economical and eco-friendly way to have the ease of the Keurig without the waste. I can add whatever coffee we have on hand.
Besides K-cups or a refillable brew basket, you just need a coffee cup.
Use of a Keurig
I don't know that there are any real tricks to the Keurig. My parents really enjoy the machine we gave them. My dad is vehemently NOT a coffee drinker, but he enjoys the other beverages. The grandparents in our midst enjoy the brewer as does my six-year old daughter.
This is one of the selling points for me, actually. The Keurig can be used to produce hot water for oatmeal or homemade cocoa mix, making it a great way for my kids to act independently in the kitchen, but also in a safe way.
To use the machine, I simply fill the water reservoir, turn on the machine, add a K-cup or my coffee filter, and press "brew." That was easy. Clean up is super easy: just toss the cup or rinse out the brew filter. As needed I wipe down the machine with a damp cloth. Early on, readers recommended that I only use filtered water. We've done this for the life of the machine and it's going strong.
I like to make my mornings just a tad bit smoother; I load the water tank and the coffee filter before I go to bed at night so that the coffee is ready to go in a jiffy.
I will obviously never need to buy another coffee maker because the Keurig brewer fits the bill for everyone in a group. I've seen these machines in hotels and doctor's offices. They are a quick and easy way to brew hot or cold beverages for any taste.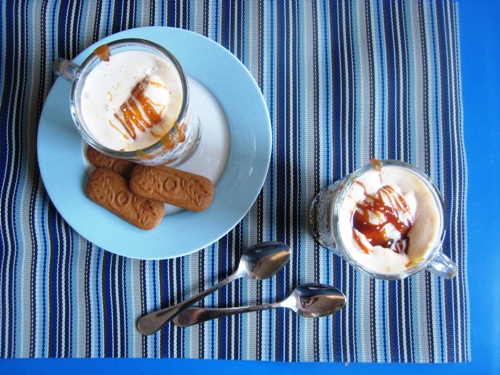 While we drink a daily cup of java, I also like to use coffee in other ways. Some of my favorite recipes include:
Care and Storage
Either me or my son drink coffee on a daily basis, so our machine is getting regular use. If you had a machine like this for group settings, it's an easy thing to store in a cupboard or garage shelf. As I mentioned, wipe it down with a clean cloth, use only filtered water, and I think you're good to go.
Buying a Machine
The only drawback to this machine is that it can be an expensive purchase. The different models range in price from $89 to $249.
As with all appliances in this series, I suggest you be sure before you buy. Use the hotel's machine on your next vacation. Have a cup of  tea while you wait at the orthodontists' office. Ask your friends how they like theirs. Also, consider your coffee making habits. If you're throwing out old coffee on a regular basis or have folks with a variety of tastes, then a single-cup brewer could be a great choice for you.
Watch for sales or coupon codes (see below) so that you can grab a brewer at a price you can best afford.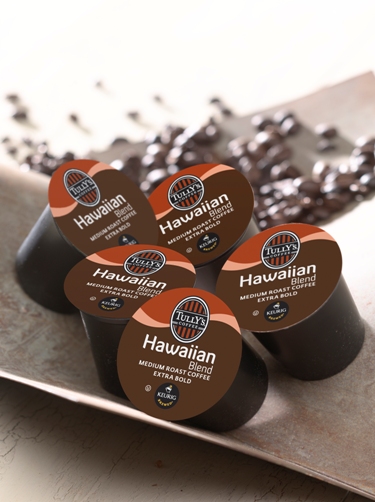 Tully's Hawaiian Blend
I recently had a chance to taste Tully's Hawaiian Blend. I think it makes a great cup of coffee, especially with a little coconut milk.
About the Hawaiian Blend:
Made from 10% Hawaiian and other fine Arabica beans, Hawaiian Blend is a delicious, mildly sweet coffee, that's slow-roasted (a Tully's signature) to capture subtle tasting notes.
Use the promotional code: STOREWIDE8163 to get 15% off storewide at www.GreenMountainCoffee.com , plus free standard shipping on orders of $30 or more. The code will be active valid through April 21st.
What's your experience with a coffee brewer?
Disclosure: I have received product samples and product information from Keurig as a K-Cup Ambassador. All opinions are my own. This post does include Amazon affiliate links. If you make a purchase through those links, I am paid a small amount in way of advertising fees.