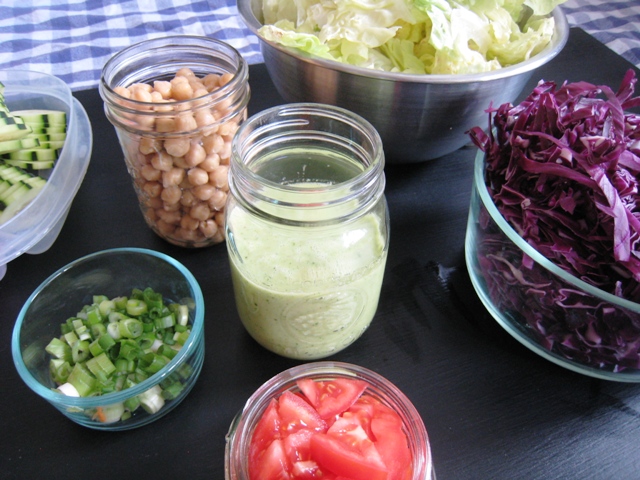 When I first started writing here at Good Cheap Eats, we had been out of debt for just a few months. We'd paid off $18,000 in about 18 months time. We sold what we could sell, took on extra jobs, and reduced our expenses as much as possible. You can read our get-out-of-debt-story if you missed it.
One of the ways that I reduced our expenses at that time was through couponing. I clipped coupons like a maniac. A maniac. By pairing coupons with sales and special deals at my local grocery stores, I was able to feed my family of 8 (6 kids under 12) for about $100 a week. This took a ton of time and energy, all with a nursing baby in tow!
Like I said, maniac.
It was during that season that I also relaxed a lot of my standards for healthy eating. My kids ate more sugary (but FREE!) boxed cereal during that time than I have had in my entire life. But, hey! it was free!
At first it was really hard to buy so many boxed mixes and frozen entrees, but I hated debt more than I hated processed foods. I told myself that that type of fare was a means to an end; that once we got out of debt I would work to improve our diet.
It didn't happen overnight. But, slowly, over time, I've reduced the amount of processed foods that go into my shopping cart. I've by no means made all the changes I want to make, but we're making baby steps toward better, healthier eating.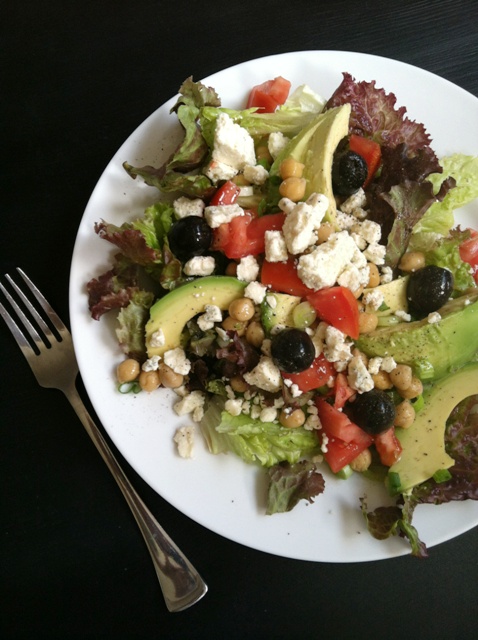 In the early days of this blog, the good in Good Cheap Eats signified simply tasty. But, over time, I've wanted the word to have a double meaning: good tasting and good for you. Not to mention easy on the wallet.
Here's my rationale for improving your diet:
1. You've only got one body.
Last time I checked, you do better to take care of the one body you have and will ever get. Sure, there are medicines and surgeries to fix problems, but preventive medicine is cheaper and less painful.
No, you are not invincible. Some people can smoke a pack a day and eat a pound of bacon at every meal and live to be 100, fit as a fiddle. But, you have NO idea if you're one of them. So, hedge your bets, and take care of you.
2. It tastes good!
Healthy food typically does not taste bad. The main thing that convenient, processed foods have going for them is that they are quick and you can be lazy. But, taking time to prepare healthy food is totally worth it. There is much more flavor in a crisp organic apple than some pre-packaged Frankenfood.
Yes, organic apples often do really taste better than the conventional grocery store variety. My kids and husband have never exclaimed over the great taste of grocery store produce. But the stuff that comes from our box from Abundant Harvest Organics gets rave reviews and sighs of joy. Healthier really can taste better.
3. You'll feel better.
I've made enough changes in our family's diet that my people have detoxed a bit. Except for the occasional msg-laden treat from Grampa, they are eating mostly homemade foods.
Yesterday several kids told me how much better they feel about the foods we eat. My teenage son said that the Cheetos a friend shared with him made him feel sick within ten minutes. Could be a figment of our imaginations, but I don't think so.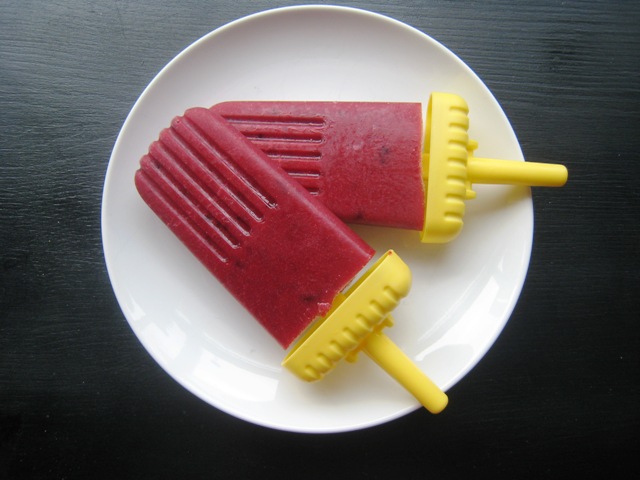 So what's healthy?
Ah, the moving target. Healthy has been defined in lots of different ways over my past 41 years. You need to do some research and come to your own conclusions. The more I read, the more I'm leaning toward a whole foods, natural diet, low on the sugar, full on the flavor, and focused on what God made.
Here are some of the resources that have helped me come to some conclusions about what I want to feed my family:
My personal conclusions?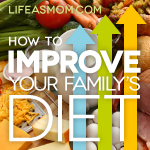 I want to feed my family real food whenever time and resources allow. This takes some planning like freezer cooking and time-saving kitchen tricks. It also involves having the family on board. I share books and articles with my husband and teenage sons. My younger boys watched that TED talk referenced above and "get me" a little bit more now.
Here are some of my/our current food goals:
I'm actually writing a series over on Life as MOM about how to improve your family's diet. It's full of kid- and husband-friendly ways of adding healthy tweaks to your family table.
What are YOUR goals for eating healthier?