Want to eat healthfully without fussing in the kitchen? Enjoy easy meals that are good for you, too, with these Whole 30 recipes you can freeze.
A Whole 30 diet is characterized by lots of fresh vegetables and lean protein. This is great for your body, but a little hard to swallow when it comes to time in the kitchen. You could spend all day there!
While you may not have starchy casseroles to lean on during a Whole 30 or on a paleo diet, there are plenty of Whole 30 recipes you can freeze. Not only are they good for you, but they're super simple to pull together.
Here I've explained how you can adapt favorite Whole 30 recipes for freezing. You'll focus on prepping the main protein to stash away for later. At serving time, supplement with fresh cooked veggies and you are set.
After you print off these delicious recipes, be sure to check these protein-style freezer cooking plans I've got ready for you:
Protein-Style Dinners
Protein-Power in an Hour
Whole 30 Recipes You Can Freeze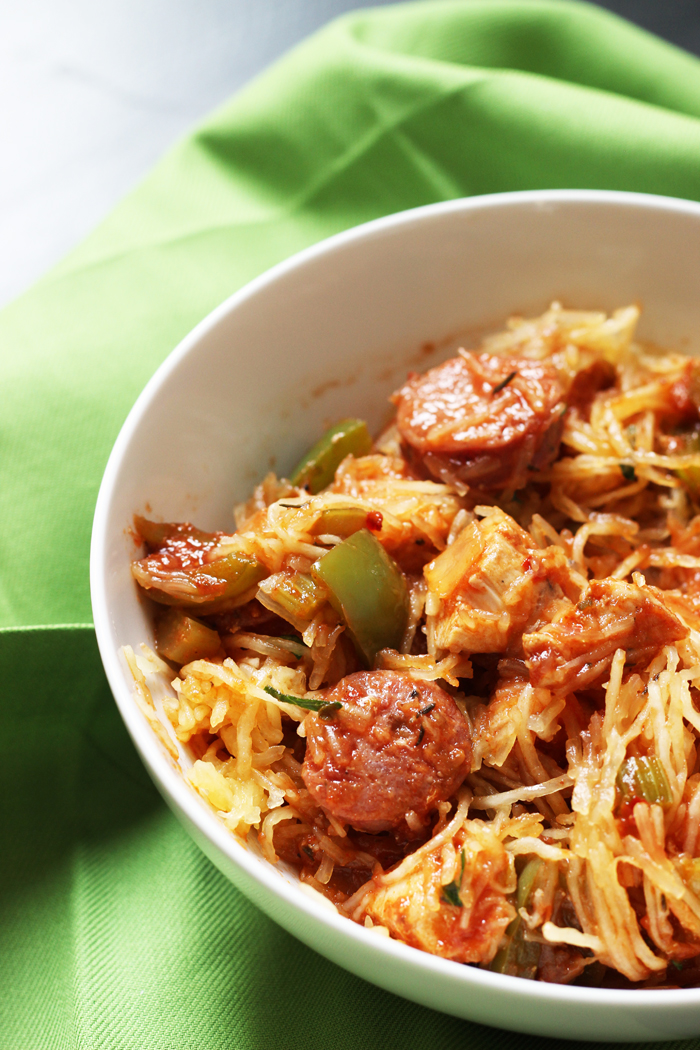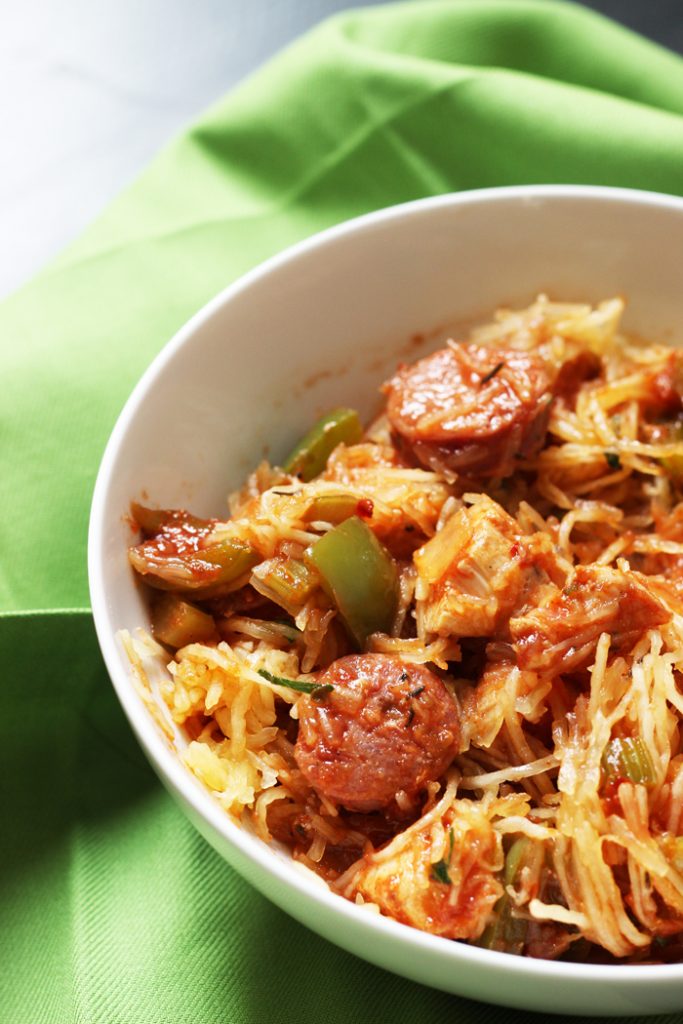 Spaghetti Squash Jambalaya just may be one of my new favorite things. Hot and spicy with a touch of sweetness from the squash, it's the perfect healthy supper.
Prepare the chicken and sausage mixture to freeze, adding hot cooked squash at the time of serving.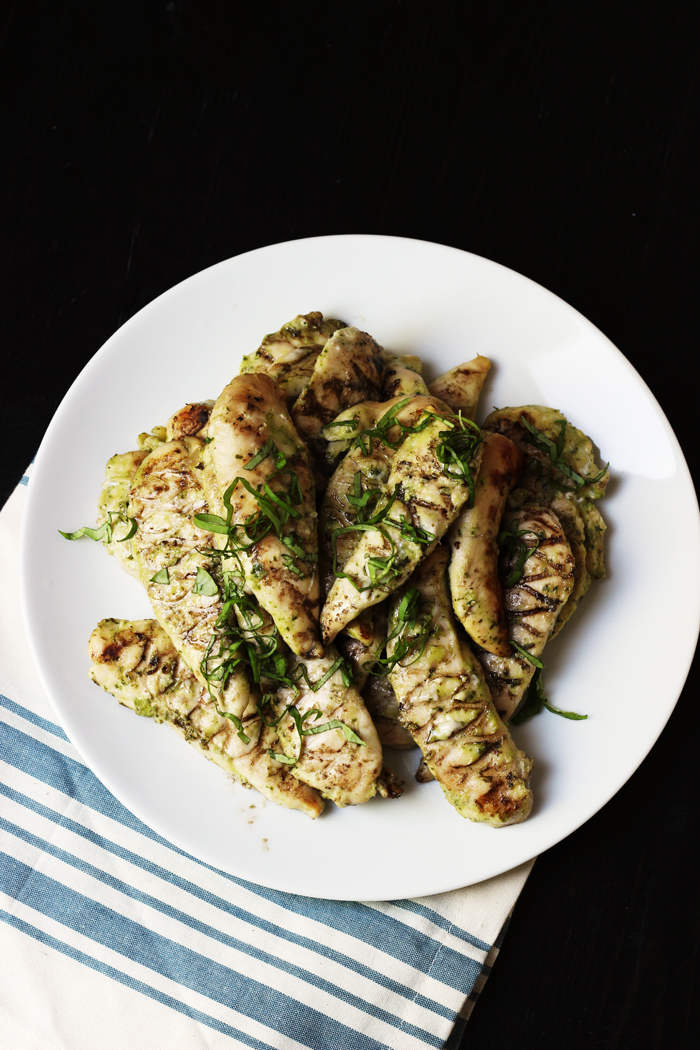 Marinated chicken is one of the easiest freezer meals. Mix up a batch of Dijon Basil Chicken and freeze the uncooked chicken in the marinade. It will marinate as it thaws, making for a super easy dinner.
If you prefer, you can cook up the chicken, chill, and freeze in serving-size packages. Perfect for packing in lunches or tossing on salads!
Make Fajita Burgers as a kit: form the burger patties, slice and flash freeze the onions and peppers (they'll be sliced and ready to cook up quickly), and package up the taco seasoning.
Place all three, individually-wrapped elements in a larger, labeled bag in the freezer. You'll have a handy kit all ready to cook up. Add guac, Chipotle mayo, and lettuce wraps at serving.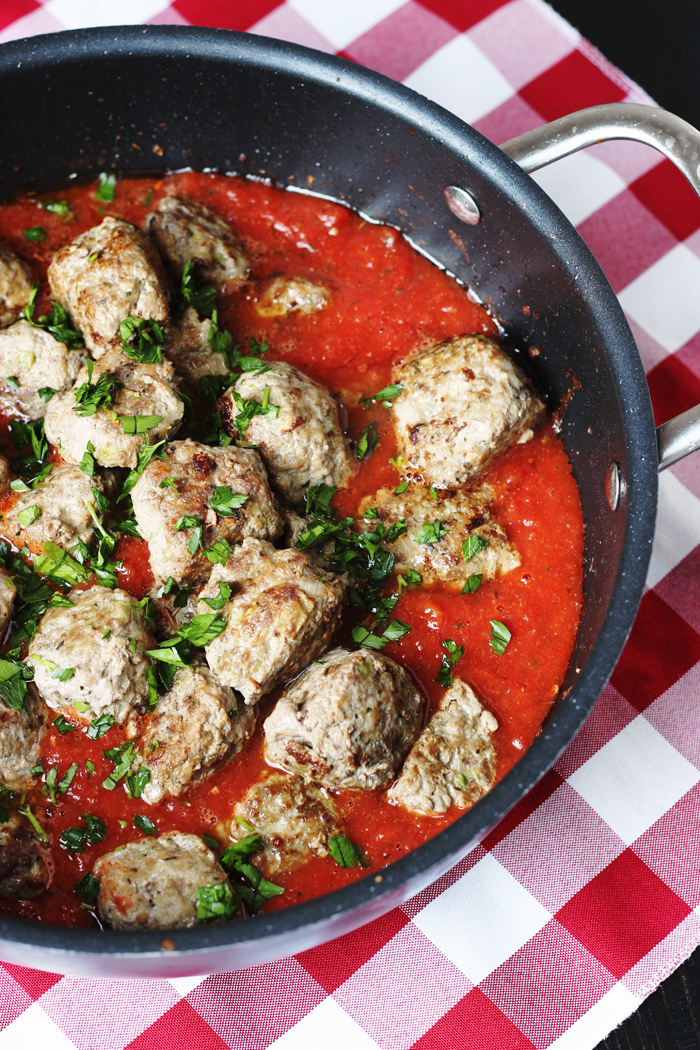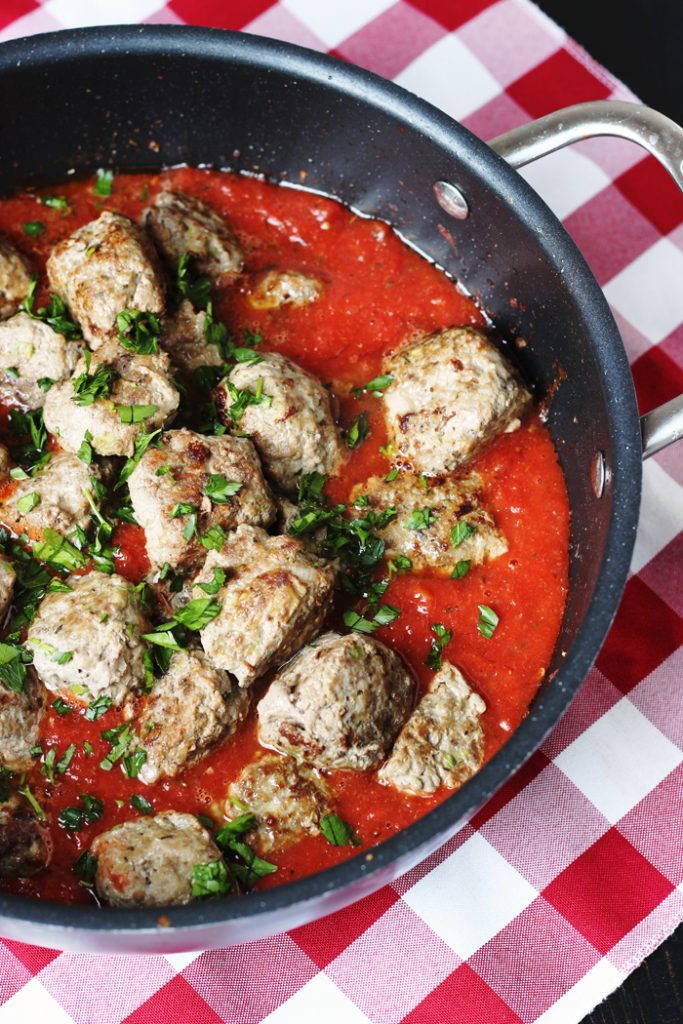 These Hearty Gluten-free Meatballs are a freezer staple at my house. You can dress them so many ways and they are super easy to make a bulk batch.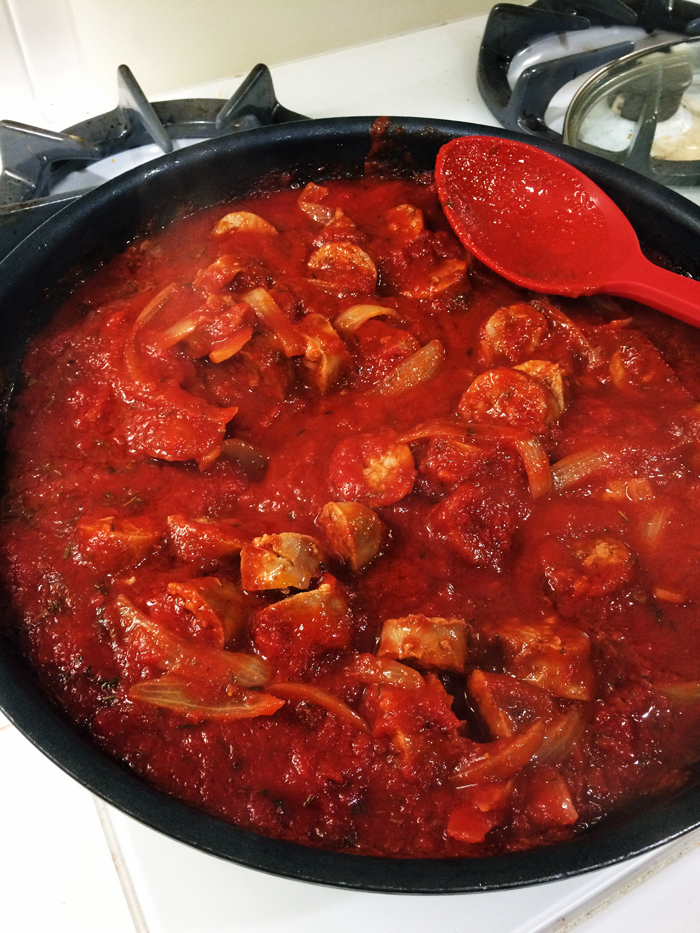 One of my favorite Whole 30 dinners is a flavorful ragu over spaghetti squash. But, it can be a pain to make pasta for my family, squash for me, AND pull off a homemade meat sauce.
Make the meat sauce, like this Ragu with Sausage and Onions in advance! Then just make your bases and get eating!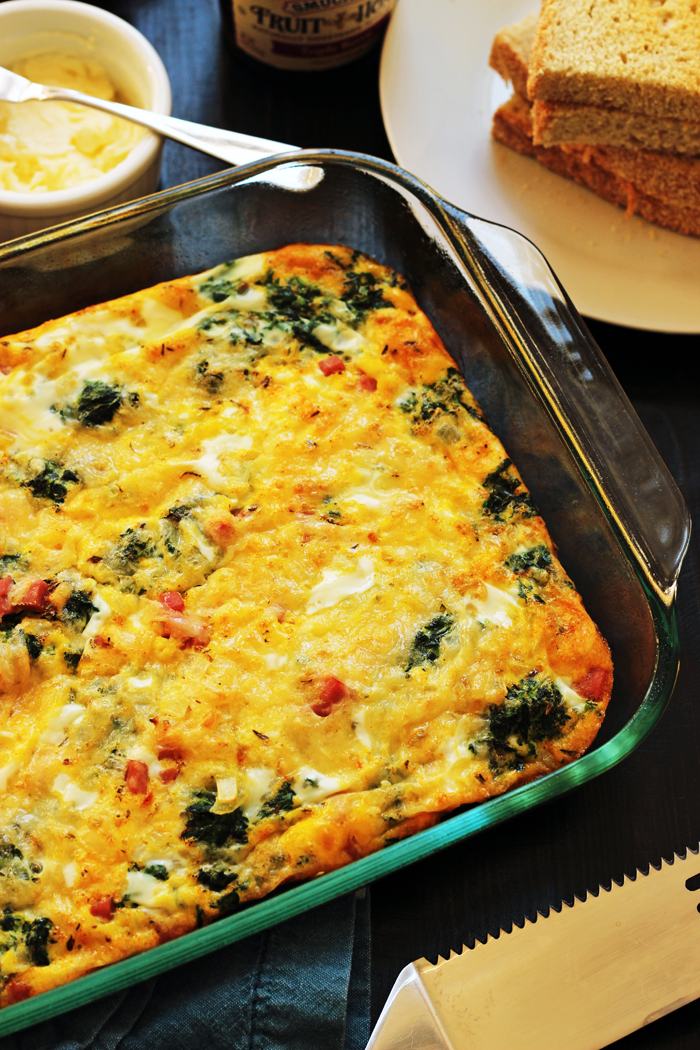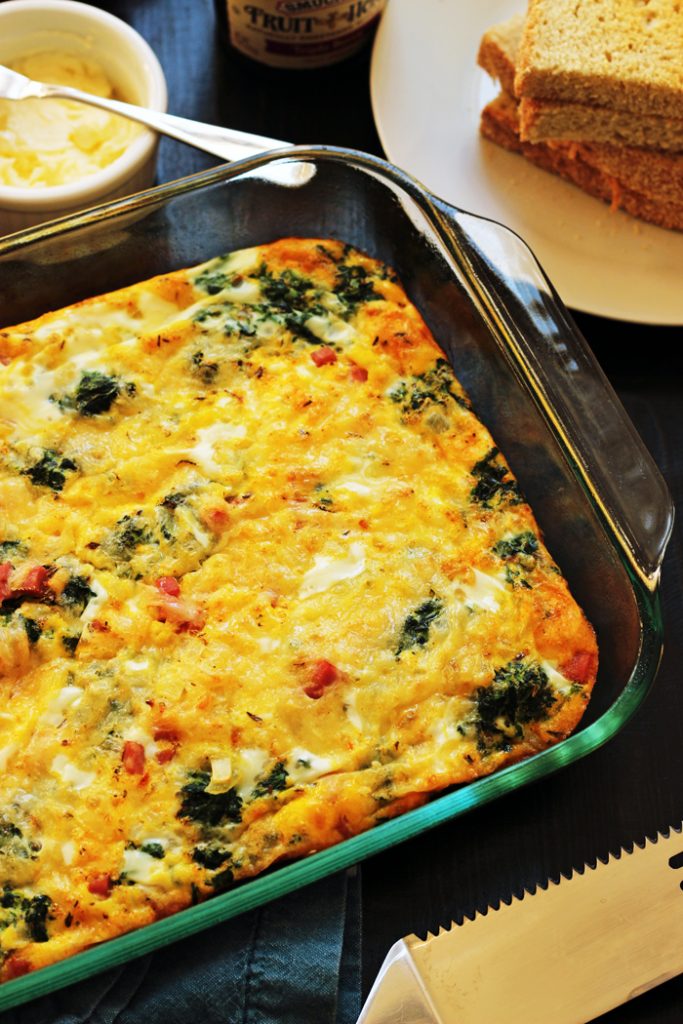 An egg bake, like this Egg Bake with Ham & Spinach, is a great way to serve a mixed-diet crowd. Use prosciutto if you can't find compliant ham.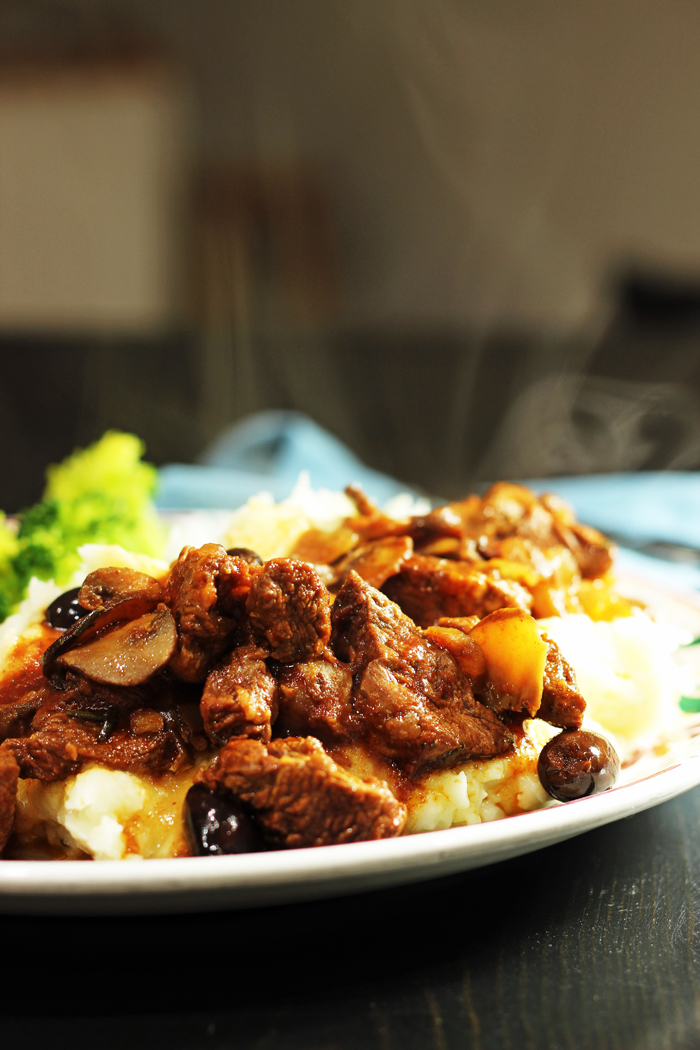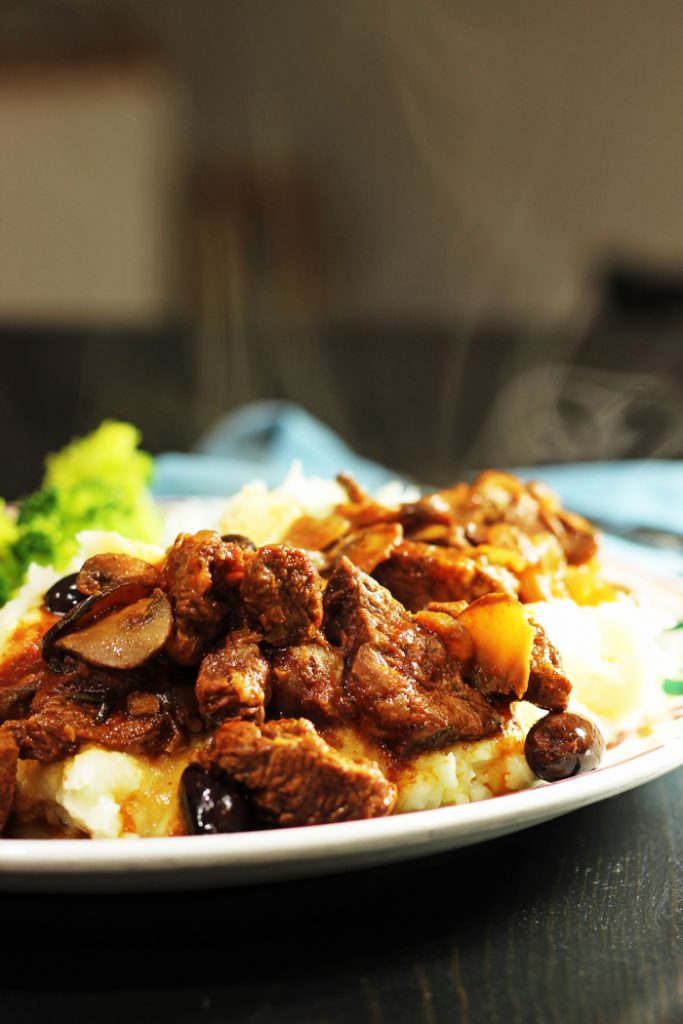 This Slow Cooker Beef Stew with Mushrooms and Olives comes together in a snap. Make a double batch to welcome fall and freeze the second half for another night. It's great divvied up into lunch-size portions for easier brown bagging.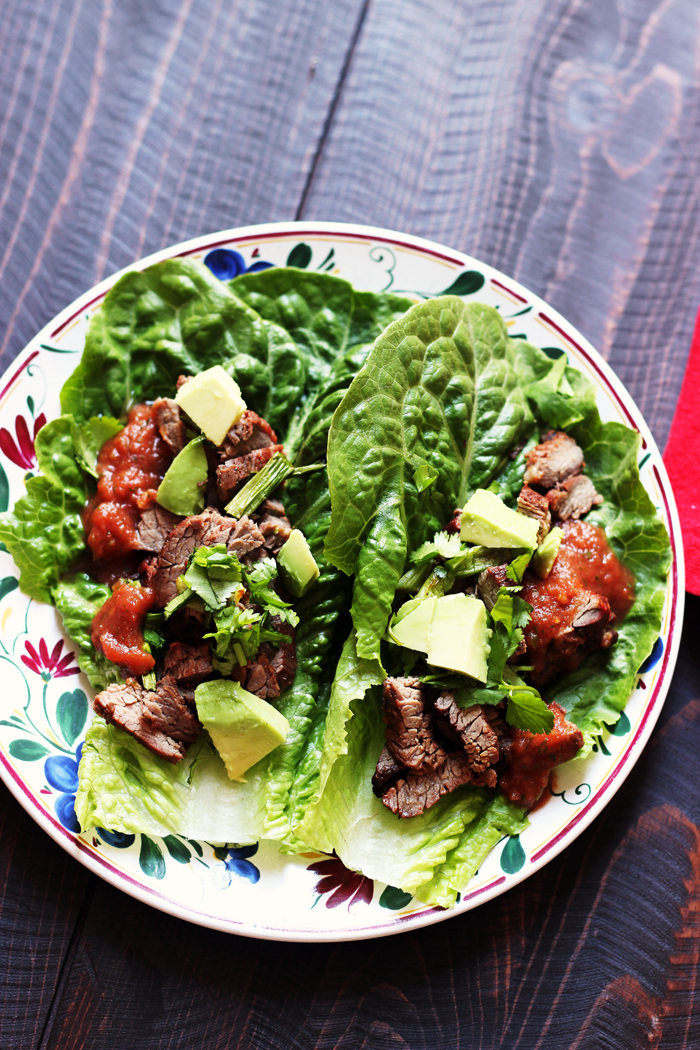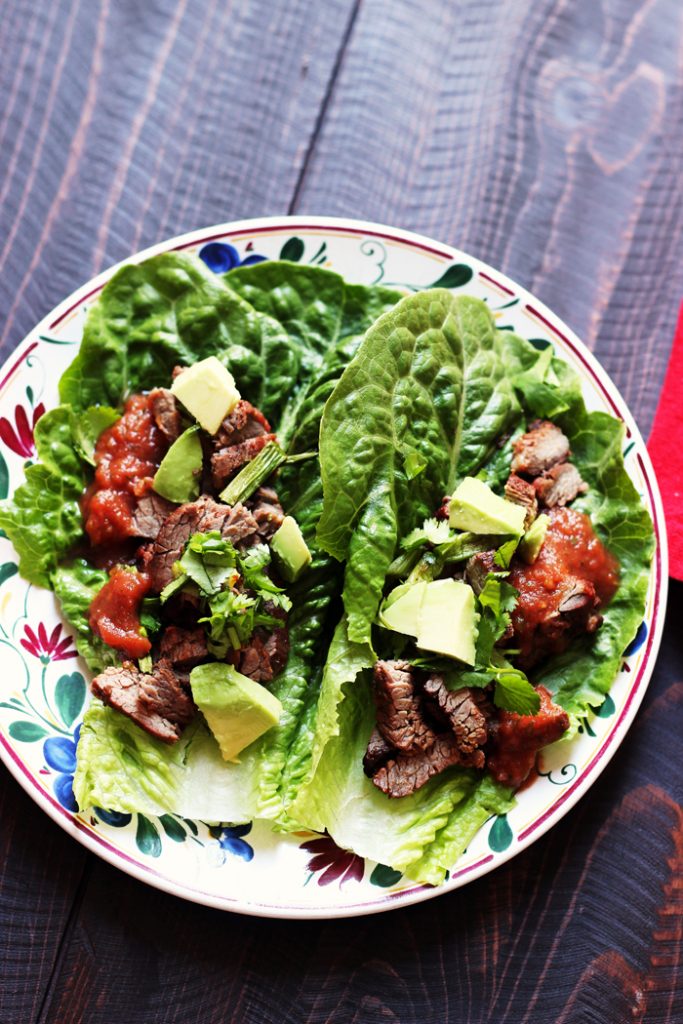 Homemade Carne Asada is sooooo very good. Make the marinade and freeze the meat in it in a ziptop freezer bag. The meat will marinate as it thaws. Throw it on the grill and slice it up for salads and taco lettuce wraps.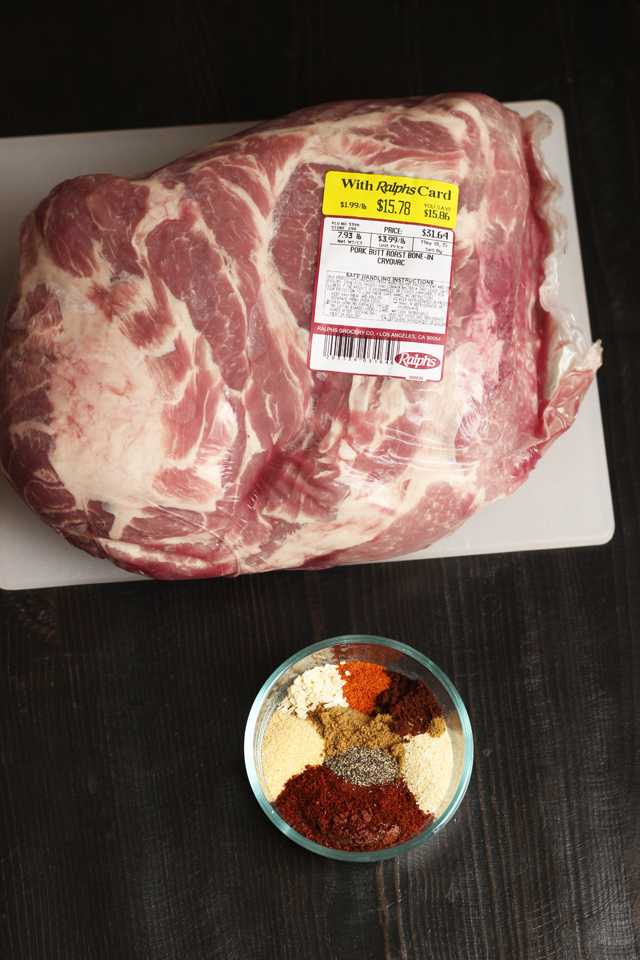 This really is the Best Ever Slow Cooker Pulled Pork. I promise. It makes a big batch, meaning you'll have lots of little packets in the freezer to toss on salads, in lettuce wraps, or atop steamed veggies, squash, or potatoes.
If you like it BBQ style, be sure to make this Naturally Sweetened Apricot BBQ Sauce that is Whole 30 compliant.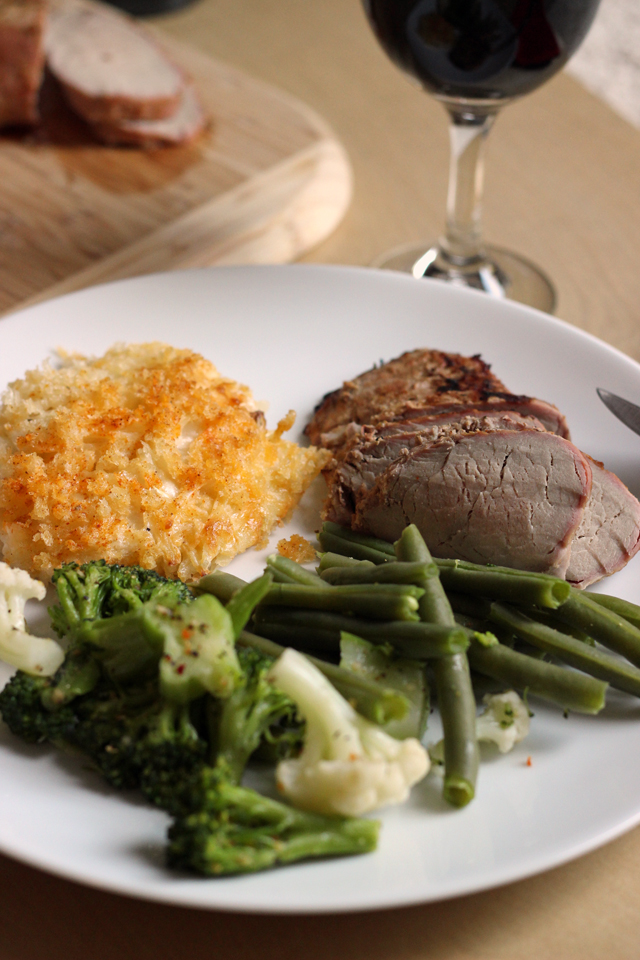 Dijon Pork Tenderloin is one of my favorites to prep. Not only are pork tenderloins relatively cheap, but the marinade mixes up in minutes. Massage the tenderloins with the Dijon paste and place it in ziptop freezer bags and stash it in the freezer. The meat will marinate as it thaws. It cooks quickly, making for a super tender, delicious dinner.
Your Whole 30 experience doesn't have to mean hours in the kitchen! Do a little prep work and set up some frozen assets for yourself.
What are YOUR favorite Whole 30 Recipes you can freeze?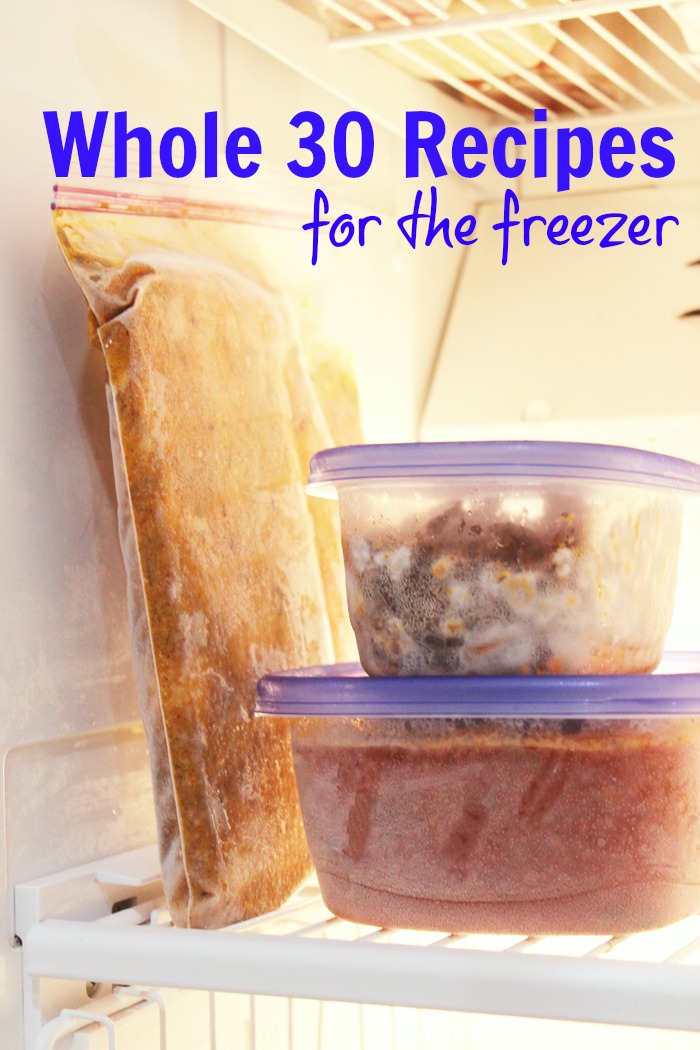 Are you looking for more good cheap eats?