It's not impossible to feature lean proteins and veggies this time of year. Check out these Whole 30 recipes for the holidays.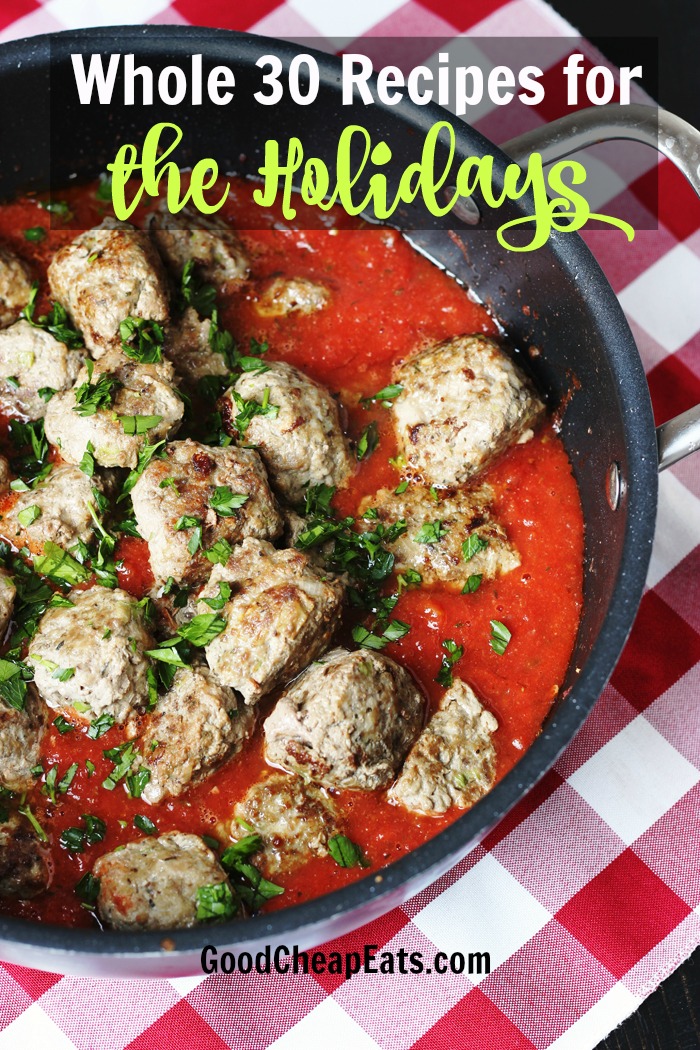 Tis the season to be merry and throw all caution to the wind and eat too many foods that you know aren't good for you. Right?
Wrong.
While it's the perfect time to enjoy some once-a-year treats, we don't need to ditch any and all good habits just because it's a holiday. In fact, I think if you set a pretty table and serve something bubbly in elegant glasses, you can totally get away with serving a "healthy" dinner for your holiday feasts.
Today I've rounded up a handful of festive recipes that are naturally gluten- and dairy-free. Technically, they work for paleo and whole 30, but honestly, they're just real good food. Or good real food.
Whichever description you choose, you can't go wrong working these goodies into your holiday menu planning.
Whole 30 Recipes for the Holidays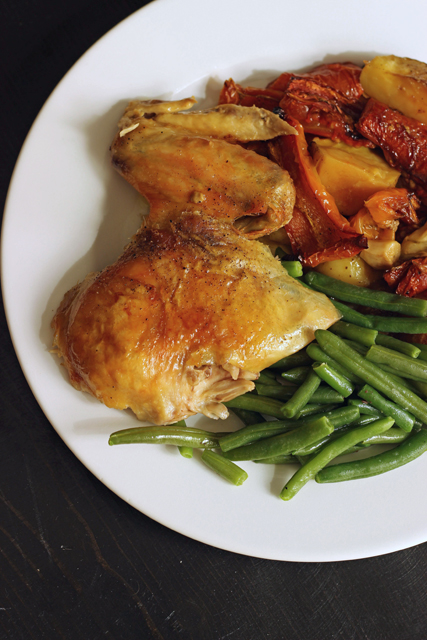 Inspired by our trip to France, this recipe for Roast Chicken and Vegetables is a one-dish supper with an amazing combination of flavors. It's super easy to prepare.
Just clean and trim the vegetables, toss them with olive oil and salt and pepper, season the chicken, put them all together in a roasting pan and slide it in the oven. Then just walk away. You'll have plenty of time to get ready for your guests.
These Hearty Gluten-Free Meatballs are comfort food that are naturally gluten-free. The secret? Mushrooms! Chopped fine, mushrooms add substance without tasting mushroomy. You won't have to worry about mushroom-haters turning down these meatballs.
These meatballs are super freezer-friendly and go well with a number of homemade sauces including your standard red sauce as well as this Naturally Sweetened Apricot BBQ Sauce.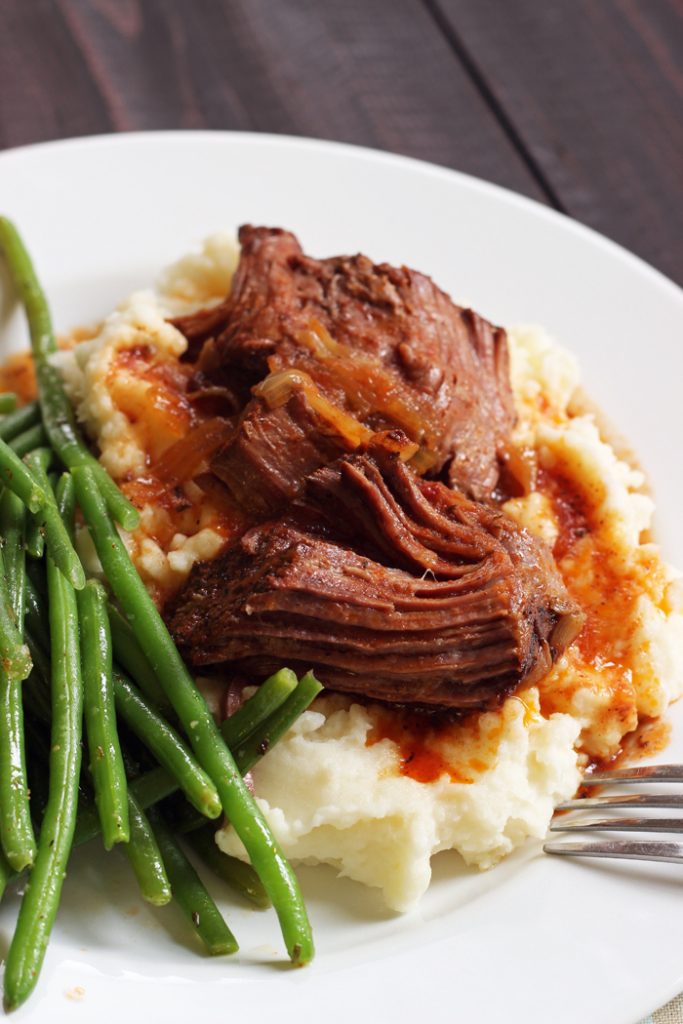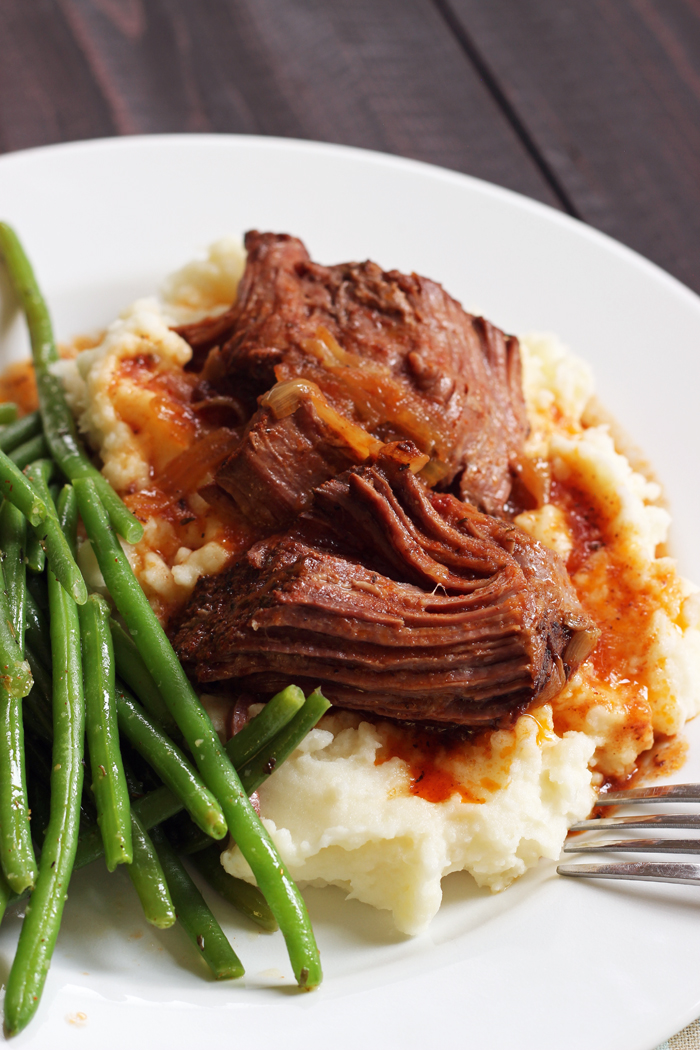 If you're looking for a pot roast that can produce a tasty gluten-free gravy, this Favorite Slow Cooker Pot Roast is it. I use tomato sauce to add a nice flavor to the jus, and it also thickens the jus just enough for it to serve as a decent gravy.
Serve this luscious roast over mashed potatoes with a few veggie dishes on the side. Tiny Tim would give three cheers for this festive feast!
This is a festive and tasty side dish for your holiday gatherings. This kale salad uses grapes for sweetness without added sugars — perfect for those on a Whole 30 diet. Just be sure to omit the maple syrup if you're doing a strict Whole 30.
The salad can be made several hours in advance, making your final prep minutes easy and carefree.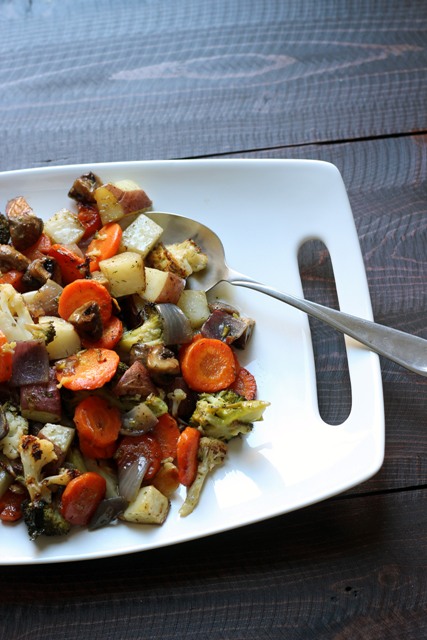 These roasted vegetables just take a few minutes to prepare and 30-45 minutes in the oven. They make a delicious side dish that can accompany a number of meals.
Serve them piping hot from the oven or warm with a drizzle of Dijon Vinaigrette.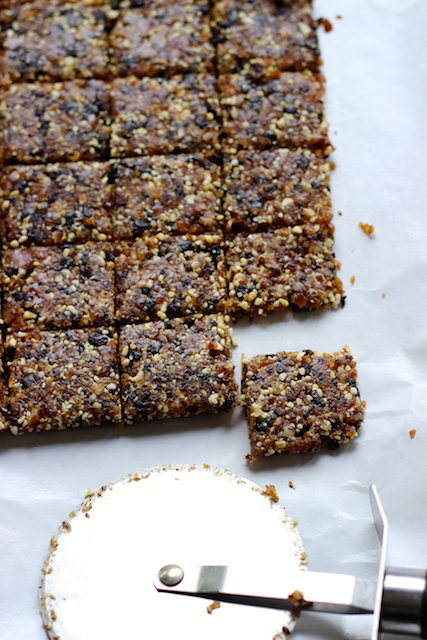 These Mamabars are a naturally sweet treat, featuring nuts and dried fruit — no added sugar. They make a sweet addition or even substitution for cookies. Serve with hot coffee or tea and dessert will be awesome. Santa won't know the difference!
What are your favorite Whole 30 recipes for the holidays?